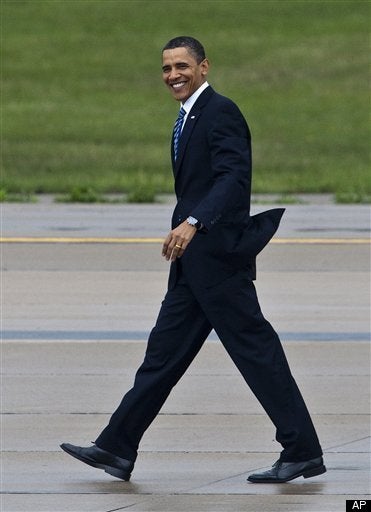 Things have gone south so fast for Sen. Bob Bennett (R-Utah) that even in his deeply conservative home state more people have a "very favorable" opinion of the president than they do of him.
A new Deseret News/KSL-TV poll of registered voters in the state shows that only 18 percent of Utahans said they had a "very favorable" view of their senator, an 18-year incumbent up for reelection this fall. That total is one percentage point less than those who said the same thing about Barack Obama, who as a presidential candidate in 2008, won just 34.7 percent of the Utah vote.
For Bennett, the numbers are yet another data point in what is shaping up to be an ominous trend line for his reelection hopes. Utah's primary is a somewhat arcane delegate system that could still work in the senator's favor. But in a separate survey conducted last week, a full 41 percent of the 3,500 Republican delegates said they would absolutely not vote for Bennett in this election cycle.
The senator, undoubtedly, is suffering from the same massive, anti-incumbent wave that is threatening all but the most ideologically pure conservative Republicans this fall. That said, Bennett will be campaigning with the state's most popular figure, former Massachusetts Governor and Salt Lake Winter Olympic CEO Mitt Romney. And while the president may be intensely liked by more people in the state, Bennett is liked by more people overall.
Fifty percent of all respondents said they had a favorable view of the senator. Only 32 percent said they had a favorable view of Obama.
Calling all HuffPost superfans!
Sign up for membership to become a founding member and help shape HuffPost's next chapter