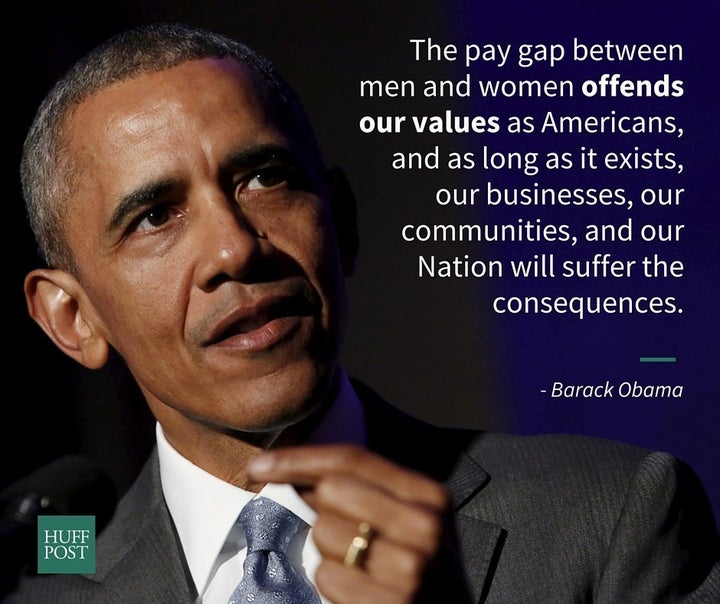 Each year, Americans assert their commitment to achieving equal pay for equal work on Equal Pay Day, a date determined based on how far into the year women would have to work to earn the same pay men earned in the previous year.
Obama reaffirmed the administration's commitment to closing the gender pay gap in his proclamation, calling for continued action to address issues that affect women in the workforce, like the pay gap, unconscious bias and pregnancy discrimination.
"The gender pay gap in the United States is among the largest of many industrialized nations, and because women make up nearly half our workforce, this disparity impacts us all," the president wrote. "The pay gap between men and women offends our values as Americans, and as long as it exists, our businesses, our communities, and our Nation will suffer the consequences."
The pay gap affects women of color even more. Obama noted that black women earn 60 cents to each dollar earned by a white man, while the typical Hispanic woman earns 55 cents to the dollar.
"Women are increasingly the breadwinners of American households, and when they are not paid equally, or are underrepresented in certain higher-paying occupations, their ability to save for retirement is hindered and hardworking families face greater difficulty meeting their basic financial needs," the president wrote.
Obama also established the Belmont-Paul Women's Equality National Monument in Washington, D.C., on Tuesday. The Sewall-Belmont House has been headquarters for the National Woman's Party since 1929.
Read the full presidential proclamation here.
Before You Go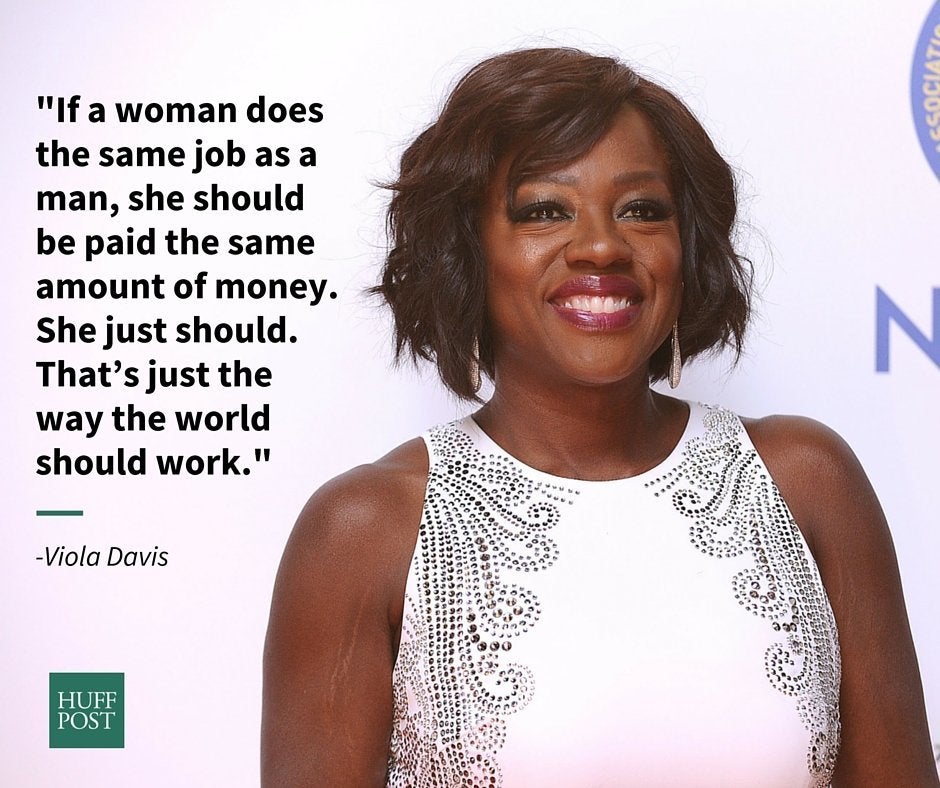 Famous Women Who Know You Deserve Equal Pay