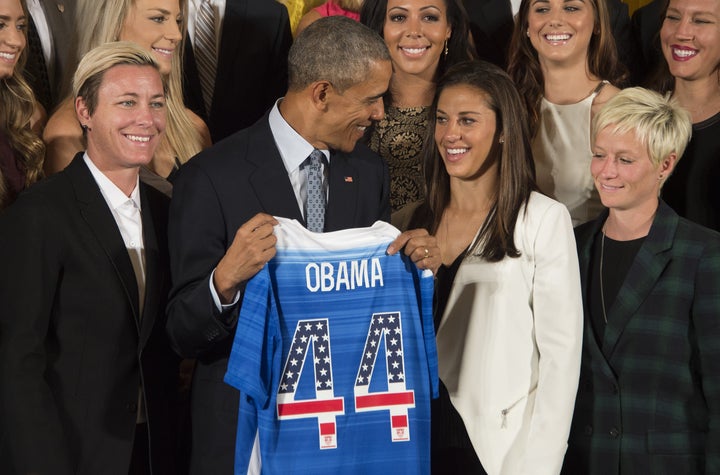 WASHINGTON -- It was just a brief mention. Easy to miss, really.
"Equal pay for equal work should be a fundamental principle of our economy," President Barack Obama said Tuesday in a speech commemorating Equal Pay Day. "It's the idea that whether you're a high school teacher, a business executive, or a professional soccer player or tennis player, your work should be equally valued and rewarded, whether you are a man or a woman."
But there it is: a reference to soccer. The fact that the president even brought it up in an annual speech about wage discrimination says a lot about what he thinks about members of the U.S. Women's National Team filing a complaint last month against the U.S. Soccer Federation over the egregious pay gap they face.
The stats are stunning. The women's team earns roughly 40 percent of what the men's team makes. They earn less in the friendly games, even if they win all their games and the men's team loses all theirs. They earned roughly one-fourth of what the male players did last year, despite winning the World Cup for the third time. They were paid $2 million for their victory, while the men's team pocketed $9 million for losing in the 16th round.
The players who filed the complaint -- Carli Lloyd, Alex Morgan, Megan Rapinoe, Becky Sauerbrunn and Hope Solo -- are now waiting for the Equal Employment Opportunity Commission to finish reviewing it. If they win, the team's players could receive millions in back pay, per The New York Times.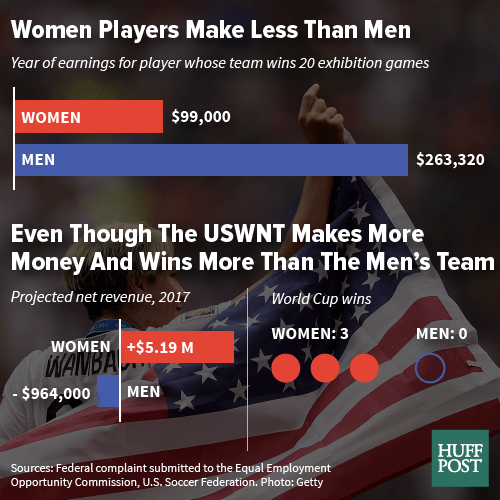 White House press secretary Josh Earnest was careful to say that Obama's remarks shouldn't be read as him weighing in on the specific complaint the players filed. He also wouldn't say if the president thinks there needs to be changes in the U.S. Soccer Federation's leadership or pay structure.
"I think the president just sort of acknowledged the pay disparity that exists in a variety of professions, including when it comes to the best soccer players in the world," Earnest said in his Tuesday briefing.
He was clear, however, that something isn't right with the way the women's soccer team is being paid.
"That disparity and the inherent unfairness of that disparity, I think is pretty obvious to anybody who's been paying attention," Earnest said. "And the president has been paying attention."
Lawmakers are paying attention too. Dozens of members of Congress signed onto a letter to the EEOC on Tuesday in support of the women's team's complaint.
Before You Go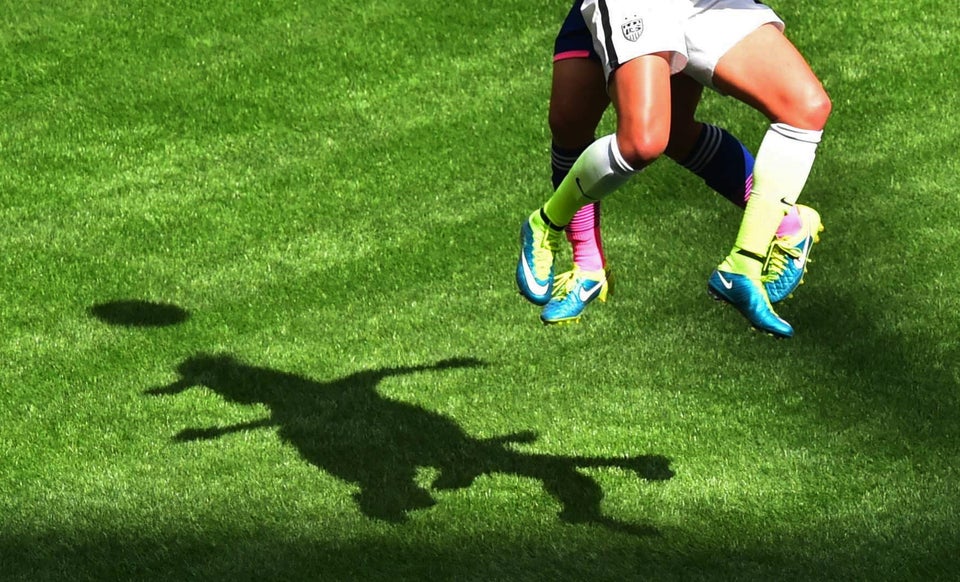 The Most Badass Photos From The Women's World Cup Final
Popular in the Community