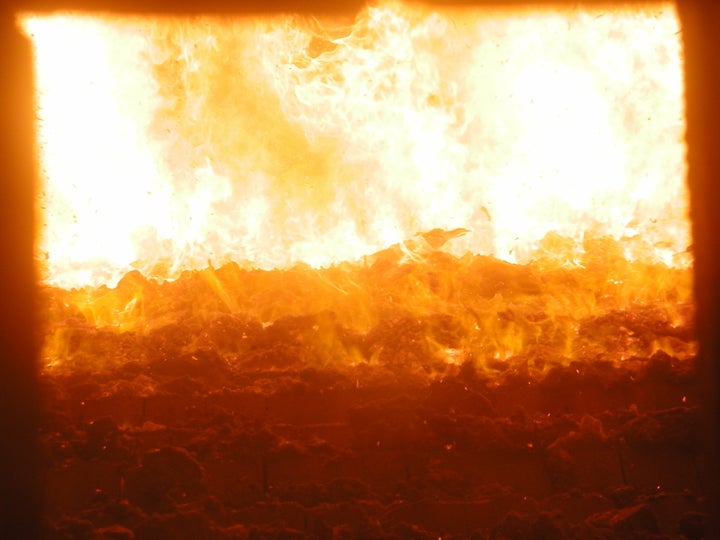 Guest Post From My Colleague, Kara Cook, US PIRG Toxics Director
Today, brave emergency responders in Texas are putting their lives at risk as they try to contain an ongoing chemical disaster. So far, two explosions have rocked the Arkema plant in Crosby, TX—located just a few miles to the northeast of Houston. Residents in the area are being evacuated, and no one knows if more explosions are to come.
And much of this danger could have been averted. Over the objections of safety watchdogs, in June EPA Administrator Scott Pruitt decided to delay safety rules that would have required Arkema and other facilities to work more closely with emergency responders to prepare for natural disasters.
Rain from Hurricane Harvey flooded the Arkema plant, damaging its refrigeration system. The plant stores dangerous organic peroxides, which need to be kept cool or they become volatile. So when the refrigeration failed, the peroxides caused the explosions. There are about 8-9 total refrigeration units that have failed, meaning that more explosions are possible. The Federal Emergency Management Agency warns that the plant is still "incredibly dangerous." Arkema has stated that in the worst-case scenario, 1.1 million residents could be impacted over a radius of 23 miles.
Commonsense regulations may have averted this current disaster. When the (EPA) announced it was delaying an Obama-era rule aimed at improving safety at U.S. chemical plants, many safety experts were shocked. This rule would have strengthened the federal Risk Management Program (RMP), which addresses some 12,500 facilities that use or store large quantities of highly toxic or highly flammable chemicals. Under the new rules, Arkema and other plants would have to engage in more coordination with local first responders to plan for incidents and make it easier for community members to learn about plant dangers. Further, the rule would require plants to evaluate whether they need greater safety improvements and emergency preparedness, such as strengthening backup power so refrigeration would be maintained in a storm.
"If U.S. EPA had implemented a final industrial facility safety rule, none of the officers would have been at risk," said Mathy Stanislaus, who led the agency's Office of Solid Waste and Emergency Response during the Obama administration.
Most disturbingly, it is possible that the organic chemicals at the Arkema plant could be neutralized — however, the public cannot verify that, because Arkema does not provide information about the exact chemicals stored at their facility. Under the proposed rules delayed by the Trump administration, Arkema would have to provide that information to the public in the future. Egregiously, Arkema has been cited nine times for safety failures while handling dangerous chemicals. The most recent fine was for $100,000.
These Arkema explosions are not isolated incidents. According to the EPA, roughly 150 chemical disasters occur each year. In the worst cases, these disasters result in fatalities and serious injuries, with many others resulting in evacuations, and risk of harm to public health. One of the worst recent disasters was also in Texas. In 2013, in the town of West, 15 Americans died in a chemical plant explosion. According to the Houston Chronicle, Houston is hit with at least one chemical disaster or related injury every six weeks. And over 100 million Americans live within the vulnerability zone of a hazardous chemical facility, and one in every three schoolchildren in the U.S. attends a school within a danger zone.
The people of Texas have suffered enough from this natural disaster. As Americans pitch in together to provide support and relief for those affected by the floods, the added danger from chemical explosions is unconscionable.
People should urge the Trump administration to implement the regulations requiring more coordination with emergency management, to have greater safeguards on these facilities, and to provide more money for research into non-toxic alternatives for many of these chemical plants.
For now, our thoughts are with all of those affected by the flooding in Texas and the first responders on the scene at this time.
Related
Popular in the Community