WASHINGTON -- President Barack Obama laughed off a press release spat between himself and House Majority Leader Eric Cantor (R) on Thursday, saying their discussion on immigration was "pretty friendly" and that he was surprised by the reaction afterward.
"I actually had a very pleasant conversation with Mr. Cantor yesterday," Obama said at a briefing, to laughter from the press corps. "I did. You know, you're always kind of surprised by the mismatch between press releases and the conversation."
The dueling press releases went out on Wednesday. It was the one-year anniversary of the day Sen. Chuck Schumer (D-N.Y.) introduced the comprehensive immigration reform bill that eventually passed the Senate, and Obama and congressional Democrats used the day to lambast House Republicans for holding up reform.
Cantor apparently didn't appreciate that. Obama called him -- the president says it was to wish Cantor a happy Passover -- and the two discussed immigration reform. Afterward, Cantor put out a statement criticizing Obama for calling "hours after he issued a partisan statement which attacked me and my fellow House Republicans and which indicated no sincere desire to work together."
Cantor went on to reaffirm that he and other House Republicans "do not support Senate Democrats' immigration bill and amnesty efforts, and it will not be considered in the House" -- something he's said many times before.
Obama said Thursday that his comments on the phone to Cantor were pretty much his normal message, too.
"What I said to him privately is something that I've said publicly, which is there is bipartisan support for comprehensive immigration reform," Obama said, going on to list potential benefits of reform. "Congress should act, and right now, what's holding us back is House Republican leadership not willing to go ahead and let the process move forward."
"It was a pretty friendly conversation," he said.
The president also addressed a review Homeland Security Secretary Jeh Johnson is currently undertaking on deportation policy. He declined to give a timetable, but said Johnson is talking to Republicans, Democrats and other interested parties about the best ways forward.
Obama said the only way to "truly fix" the immigration system would be through Congress, a message he's maintained as he attempts to keep the pressure on the House.
"We have already tried to take as many administrative steps as we could, we're going to review it one more time to see if there's more that we can do to make it more consistent with common sense, and more consistent with the attitudes of the American people, which is we shouldn't be in the business, necessarily, of tearing families apart who otherwise are law-abiding," he said.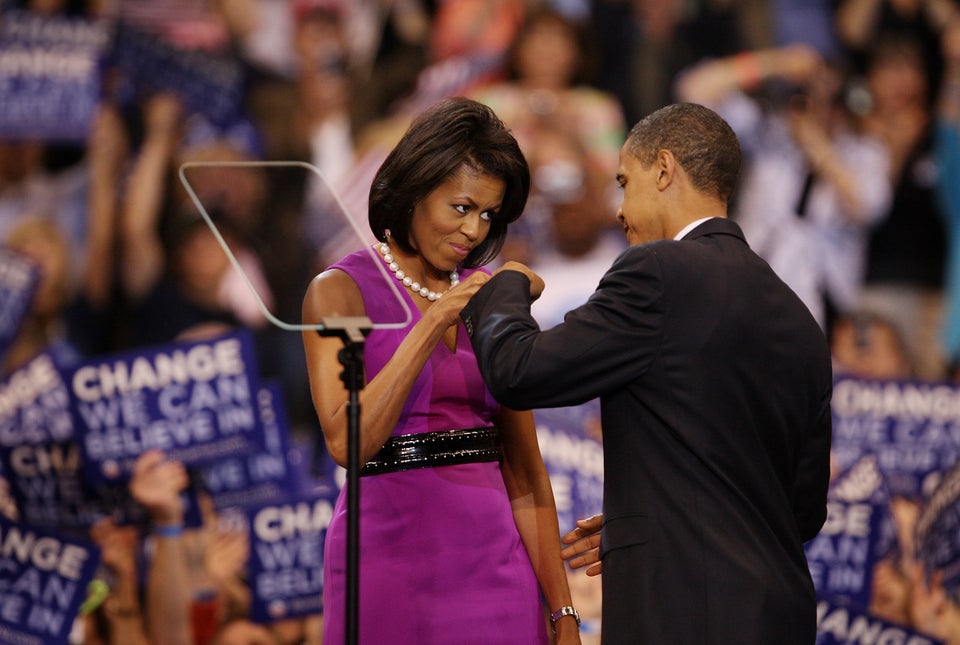 Obama's Fist Bumps
Popular in the Community