President Obama and the First Lady touched down in Ireland Monday morning for the start of a six-day tour that will take them to four countries.
As the Associated Press is reporting, the president's Irish visit includes talks with President Mary McAleese and Prime Minister Enda Kenny as well as a visit to the village of Moneygall, the ancestral homeland of Obama's great-great-great grandfather.
The remainder of Obama's trip will include a similar mix of one-on-one meetings with European leaders -- including Queen Elizabeth II, French President Nicolas Sarkozy and Polish President Bronislaw Komorowski -- along with a stop at the G8 Summit in France, during which he is expected to urge U.S. allies to help advance the movement for democratic change offered by the "Arab spring" uprisings in the Middle East.
View highlights of Obama's European tour, courtesy of the Associated Press, here: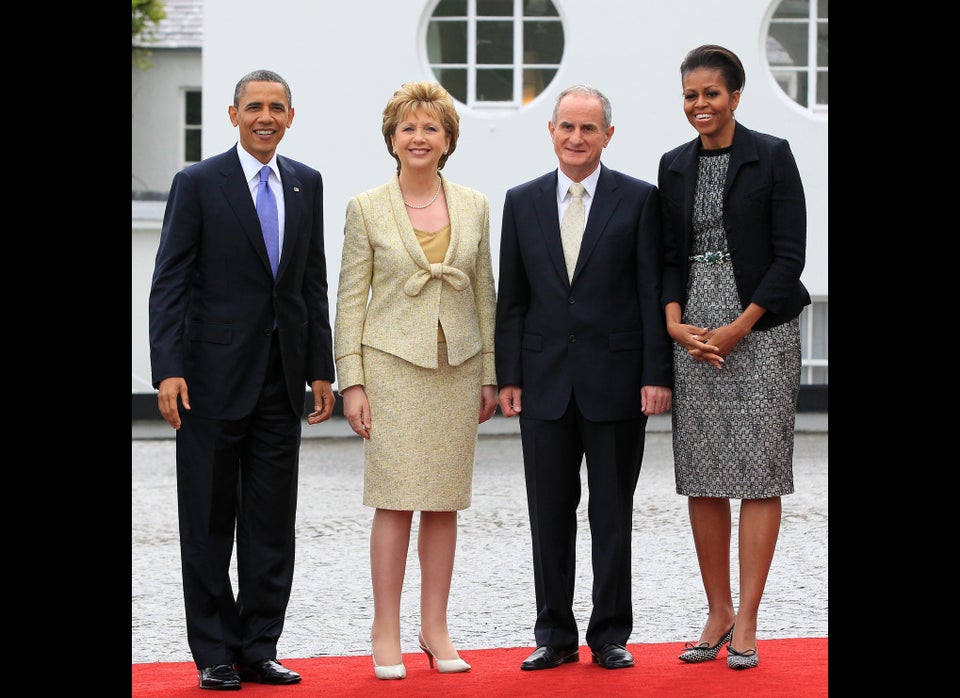 Obama Europe Trip
Popular in the Community