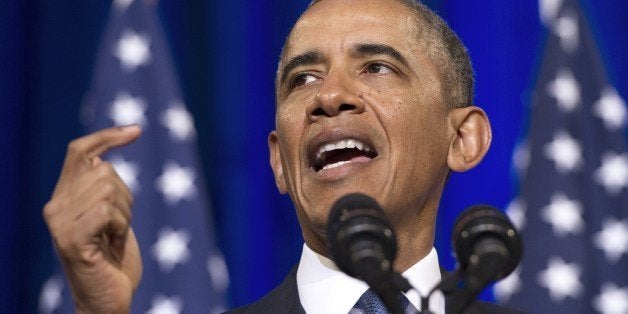 WASHINGTON -- In his State of the Union address Tuesday night, President Barack Obama will announce plans to sign an executive order to raise the minimum wage for workers under federal contracts to $10.10 per hour. Obama's strategy is to do what he can toward his goal of increasing pay for workers, while simultaneously pressing Congress to pass legislation to raise the minimum wage nationally.
Yet Obama has for years resisted this strategy when it comes to barring workplace discrimination against lesbian, gay, bisexual and transgender individuals. LGBT rights groups have repeatedly pressed him to sign an executive order to bar discrimination by federal contractors based on sexual orientation or gender identity. But Obama has refused, saying he would instead like to see Congress pass the more comprehensive Employment Non-Discrimination Act, which has cleared the Senate but doesn't appear to be going anywhere in the GOP-controlled House. As recently as November, Obama argued that executive orders "basically nullify Congress."
"There is no reason why the President could not have issued a federal contractor executive order years ago," said Human Rights Campaign spokesman Michael Cole-Schwartz. "With the newly publicized commitment of the administration to take action where Congress has left off, prohibiting discrimination by contractors is a tailor-made solution to the President's expressed aims. Our frustration at the lack of movement by the White House on addressing anti-LGBT discrimination is growing every day."
An executive order from Obama would cover companies that contract with the federal government, which employ 22 percent of the entire U.S. workforce.
Tico Almeida, founder and president of Freedom to Work, said Obama's new executive order on the minimum wage increases his expectation that the president will also move forward on LGBT workplace protections.
"He's vowed to deliver a 'year of action' in 2014, and of all of the possibilities on the table, an LGBT executive order is among the easiest and most politically popular," said Almeida. "If a Republican presidential nominee like John McCain can vote in favor of ENDA, then there's no good reason for an LGBT champion like President Obama to hold back on the federal contractor version of that policy any longer."
On Monday, a reporter asked White House Press Secretary Jay Carney whether Obama believes the lack of federal nondiscrimination protections for LGBT workers contributes to overall inequality, in light of the president's focus on the issue of income inequality.
"The president believes that we ought to pass an Employment Non-Discrimination Act because it's the right thing to do for LGBT Americans and it's the right thing to do for our economy, full stop," Carney replied. "So I don't have a particular analysis behind that because the sentiment is pretty clear."
Carney declined to say whether the Obama might announce his support for a federal executive order barring LGBT workplace discrimination during his State of the Union address.
Forty-two percent of gay individuals and 90 percent of transgender individuals say they have experienced some form of employment discrimination.
Before You Go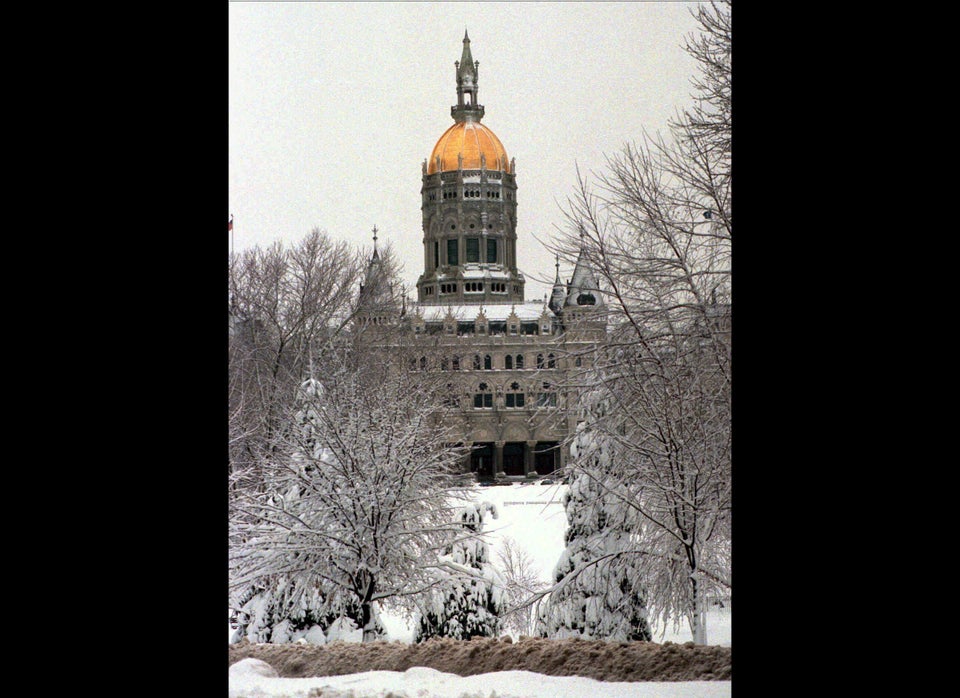 Gay Marriage In The United States
Popular in the Community