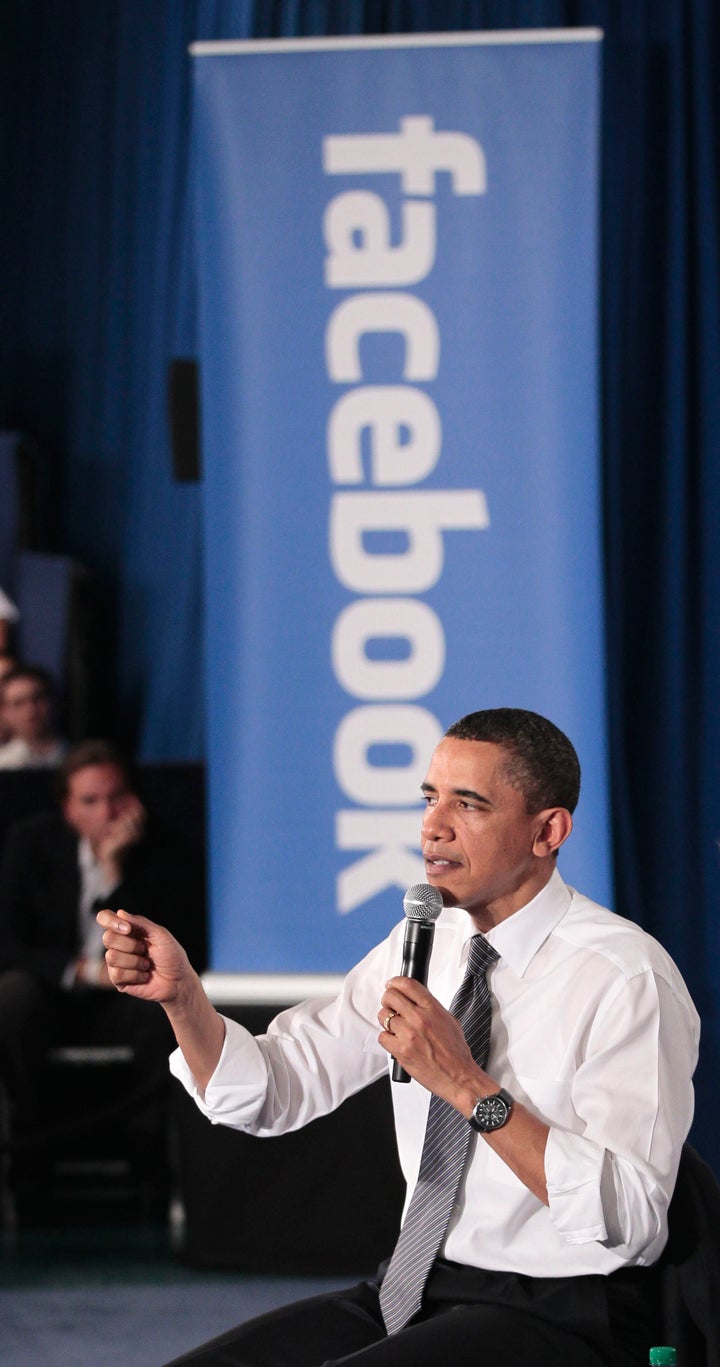 Obama and the 26-year-old billionaire sat down at Facebook headquarters in Palo Alto, Calif. on Wednesday to discuss politics and social media and to field questions from the audience. The event streamed live over Facebook.
If you missed this historic Q&A, here's what you need to know:
The meeting was a sign of times to come.
Some commentators are looking at Obama's Facebook visit in the context of his re-election campaign. Social media had an unmistakable hand in the president's 2008 victory, and there's reason to believe that Facebook and its competitors will again play an integral role in the 2012 election.
Facebook needs Obama, too.
While the president will seek support from Facebook in 2012, the social network will need Obama's support in Washington, according to The Daily Beast's Dan Lyons
"When it comes to dealing with the government, Facebook needs to get as cozy as it can," Lyons wrote. "This company is gathering more personal information about more people than any other company ever, even more than Google. Suddenly it is dawning on everyone, including members of Congress, just how much power Facebook is amassing."
Things are "chummy" on both sides.
Miguel Helft of the New York Times "Tech Bits" blog described the event as a "warm embrace," re-capping the exchange of compliments between Obama and Zuckerberg.
At one point, Mr. Zuckerberg praised Mr. Obama for his work on education. "I think the Race to the Top stuff that you guys have done is one of the most under-appreciated and most important things that your administration has done," Mr. Zuckerberg said. Mr. Obama returned the favor a few minutes later, praising Mr. Zuckerberg for his $100 million philanthropic gift to public schools in Newark, New Jersey.
Despite the goodwill, some questions were left unanswered.
According to the San Francisco Chronicle, the president answered just eight questions during the hour-long interview, leaving many Facebook employees -- particularly those who weren't lucky enough to score event tickets -- wanting answers.
Calling all HuffPost superfans!
Sign up for membership to become a founding member and help shape HuffPost's next chapter