President Barack Obama cast his fainting spell again Wednesday, as an audience member collapsed while he was delivering a speech to a crowd gathered in Akron, Ohio.
"I'm sure they're okay. Sometimes folks faint because they've been standing too long," he said. "So we just need a paramedic right here in the front. They'll be okay, just give them room. That's all."
While the president has encouraged people to be prepared for his events -- proper eating and hydration are key, he says -- he jokingly took some of the blame for the incident on Wednesday.
"This happens to me all the time," Obama said, eliciting a laugh from the crowd. But before anyone could interpret his comment as a humble brag, he continued his explanation.
"It means I've been talking too long."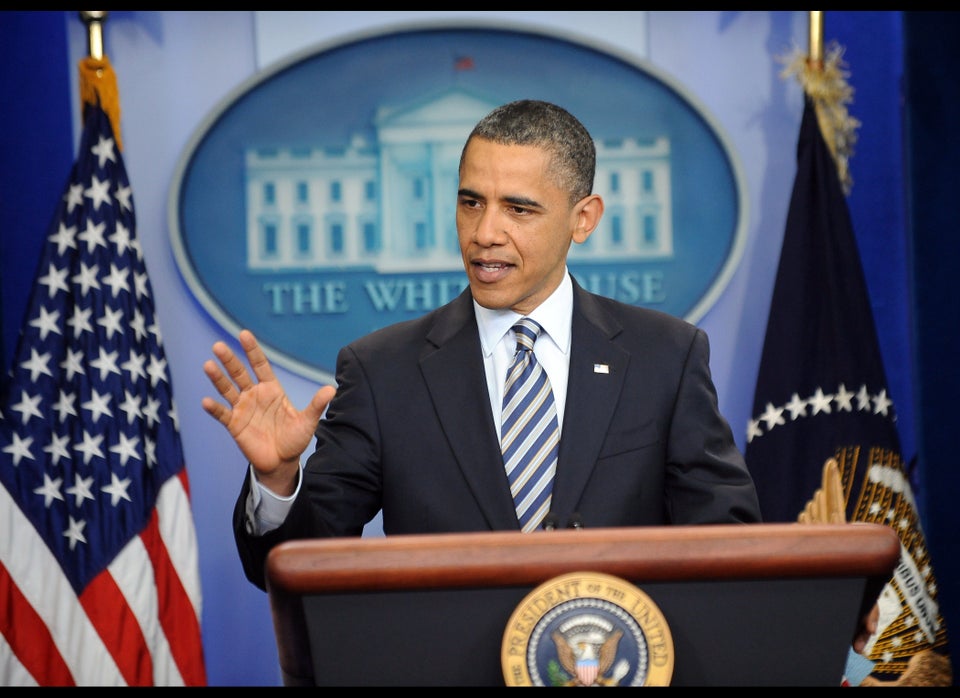 Barack Obama's Greatest Hits
Popular in the Community