When the Obamas take a family vacation, you can bet it's going to be three days of all-out, all-American fun.
They pack up and hit the road early in the morning...
Though they do it wearing suits and dresses, of course.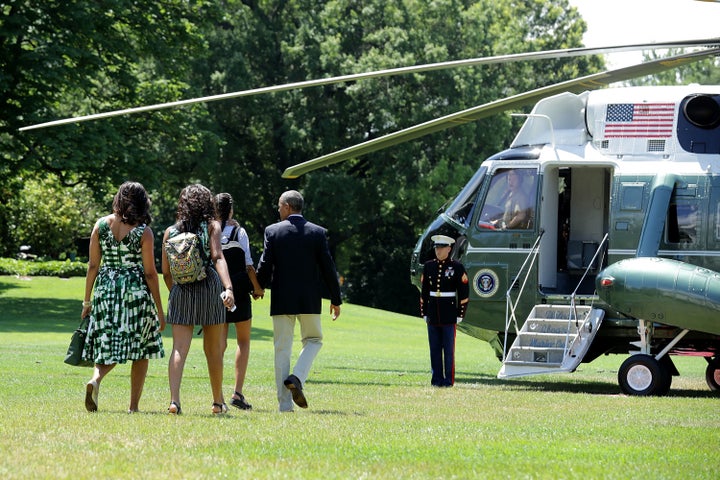 ...so they can beat the crowds at the park.
The family toured New Mexico's Carlsbad Caverns, a limestone wonderland that lies 800 feet underground. (Okay, so they ARE the crowd more than "beating the crowds." But you get the idea.)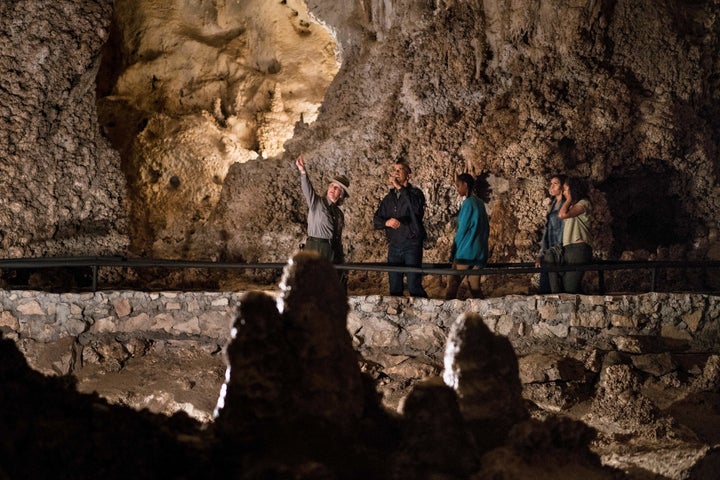 The parents are WAY more enthused than the kids.
"Mr. Obama and Michelle Obama asked their guide questions," the New York Times reports, "but Malia and her sister, Sasha, were quiet." We can relate.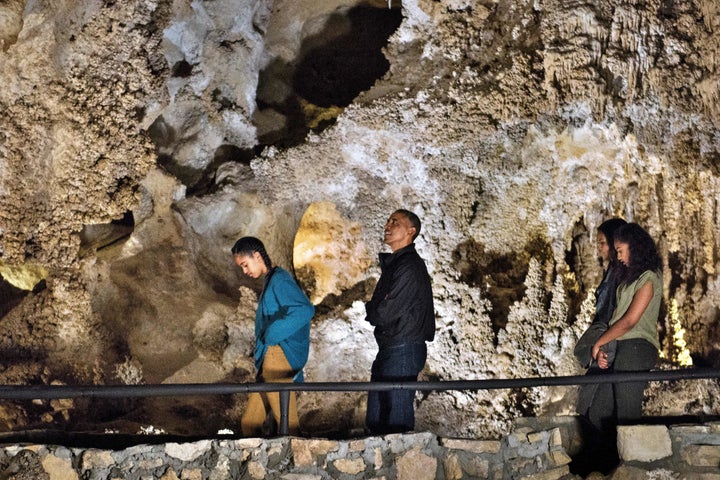 They rough it in the woods.
Whether from a helicopter or a minivan, the hike from the parking lot to your true destination is always a rough one, indeed.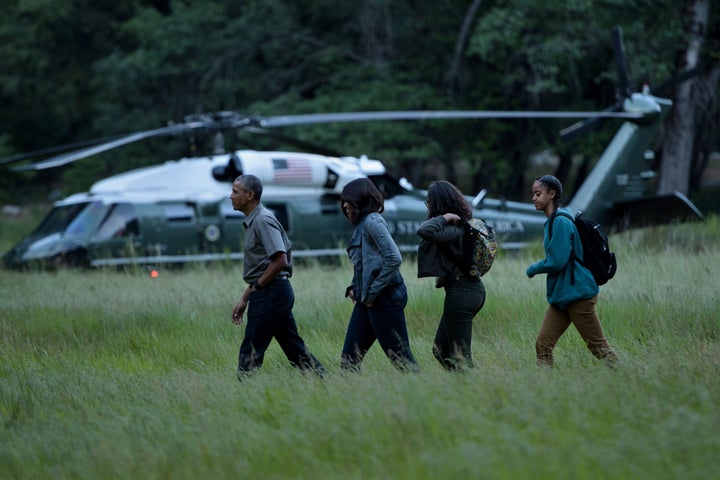 And they make sure to see the sights.
Barack and Michelle Obama walked through Yosemite with a park ranger and some belted dad jeans -- always a family vacation staple.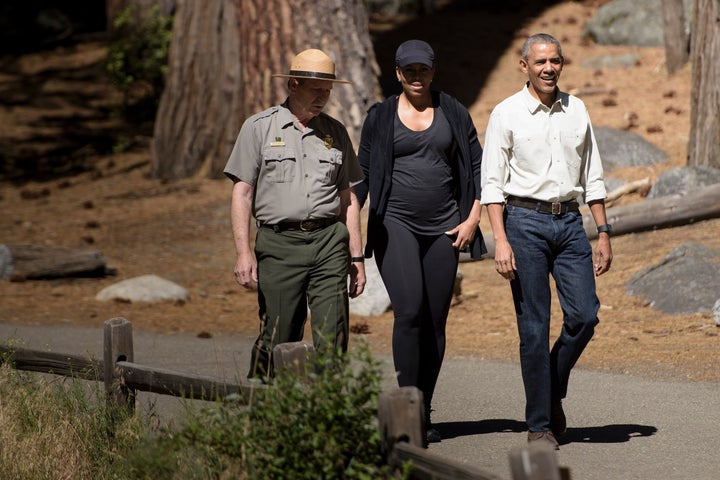 They hang out with friendly locals.
In this case, those locals happen to be kids, whom the President rewarded with National Park passes.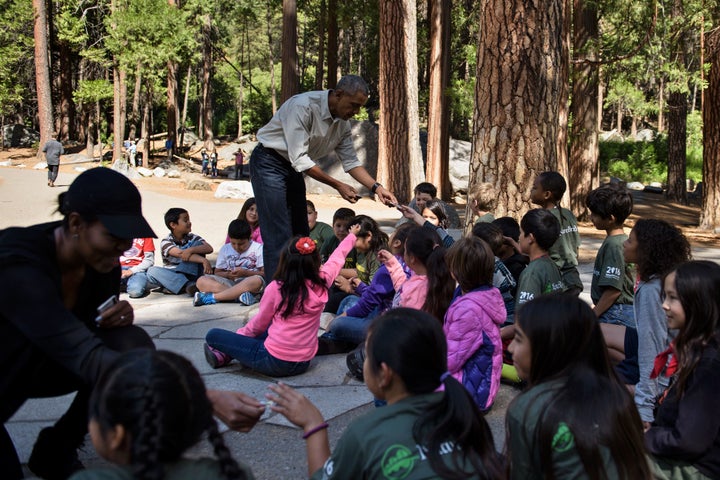 And they arrive home late at night.
After a long weekend, the Obamas touched down an the White House on Sunday evening, another great family vacation in the books.