President Obama responded to criticism that he hasn't dedicated enough time to developing relationships with congressional lawmakers and other Washington power players, explaining that being available to his two daughters is his main priority.
"Sometimes Michelle and I not doing the circuit and going out to dinners with folks is perceived as us being cool," Obama said in a interview with CNN slated to air Monday evening. "It actually really has more to do with us being parents. When we're in town here in Washington in the evenings, 6:30 we want to be at the dinner table with our kids. And I want to be helping with their homework."
Obama has taken heat from major Democratic donors who have felt snubbed by the president's apparent aversion to schmoozing. However, Obama insists that's not the case.
"I think that's sometimes interpreted as me not wanting to be out there slapping backs and wheeling and dealing," Obama said. "It really has more to do with the stage we are in our lives."
The president has also been plagued by charges of his failures to live up to his 2008 campaign's promises of bipartisanship. He told CNN that he hopes that cooperation between Republicans and Democrats can become more of a reality after the partisan politics of the election season subsides.
"My hope is that getting past this election, people will have an opportunity to maybe step back and say, you know, the differences that divide us aren't as important as the common bonds we have as Americans," Obama said. "Some of that I'm sure will require additional effort on my part. Hopefully we'll see more effort on the other side as well."
Obama has described parenting as his "hardest" but most "rewarding" job.
"I grew up without my father around," he said during a weekly address last June. "He left when I was two years old, and even though my sister and I were lucky enough to have a wonderful mother and caring grandparents to raise us, I felt his absence. And I wonder what my life would have been like had he been a greater presence. That's why I've tried so hard to be a good dad for my own children."
Before You Go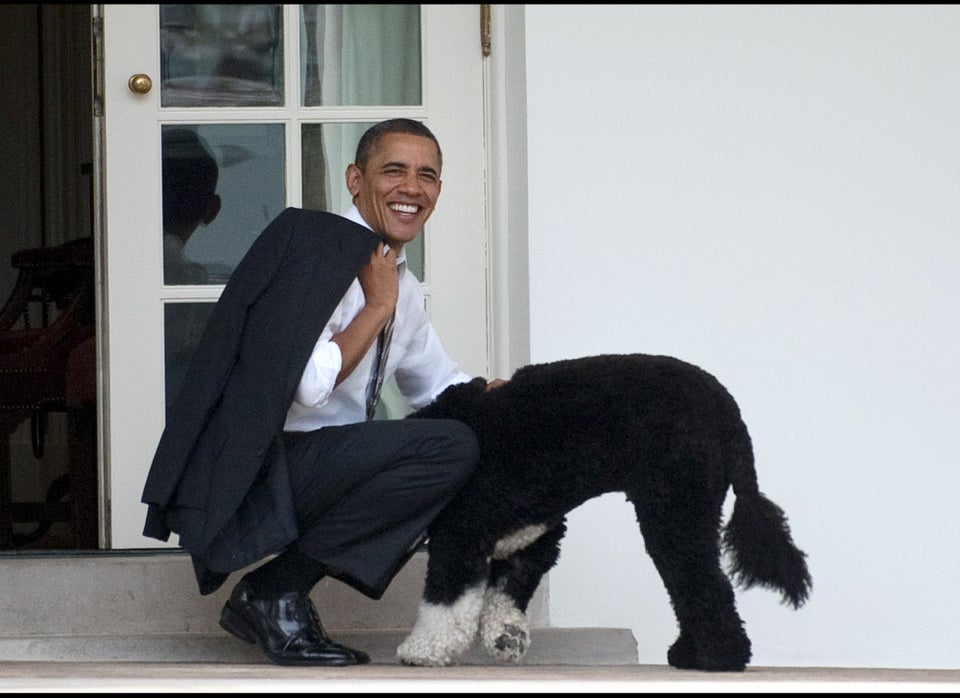 Bo Obama
Popular in the Community