After mingling with little top chefs at the White House's second Kids' State Dinner, pool reporter Andrew Clevenger said Obama fought off the hardball question of favorites with a healthy answer. If not entirely true, Obama's response was at least tactful: the event was focused on healthy cooking and eating.
While Obama claimed to love broccoli now, he also admitted he wasn't the kind of kid who just chowed down willingly on veggies by pretending he was a giant eating trees.
"My family when they cooked vegetables, they would just boil them and they'd get all soft and mushy," Obama recalled, according to the Washington Post. "Nobody wanted to eat a pea or a Brussels sprout because they'd be all mushy."
''I do not like broccoli,'' he said. ''And I haven't liked it since I was a little kid and my mother made me eat it. And I'm President of the United States, and I'm not going to eat any more broccoli!''
The contest for 8- to 12-year-olds is sponsored by the Epicurious food website and the departments of Agriculture and Education. It drew a batch of more than 1,300 entries that were whittled to 54 winners – one from each of the 50 states, three territories and the District of Columbia.

Mrs. Obama singled out a few of the champion culinary creations during Tuesday's meal, including Confetti Peanut Ginger Party Pasta from Missouri, Pan-seared Mississippi Catfish on a Bed of River Rice and Slam Dunk Veggie Burger from Texas.
Before You Go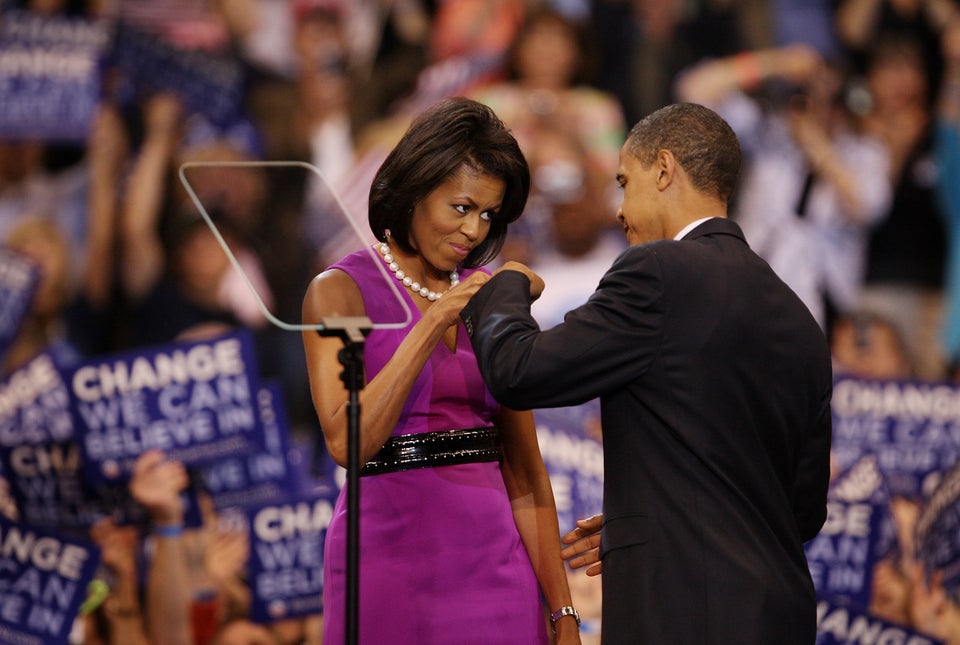 Obama's Fist Bumps
Popular in the Community