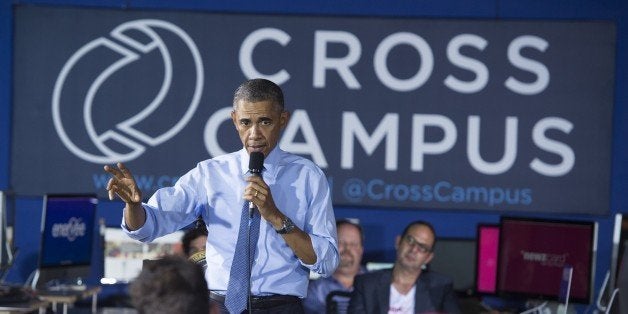 President Barack Obama says his administration "expects" that the Federal Communications Commission will not allow Internet service providers to offer multiple tiers of service.
Speaking at a town hall in Santa Monica, California on Thursday, Obama reiterated his support for net neutrality, or the principle that all Internet data and traffic should be treated equally. Asked by a questioner at start-up incubator Cross Campus for his thoughts on the issue, Obama said he opposes paid prioritization of Internet service.
"I made a commitment very early on that I am unequivocally committed to net neutrality," Obama said. "I think it is what has unleashed the power of the Internet and we don't want to lose that or clog up the pipes."
He continued: "My appointee, [FCC Chairman] Tom Wheeler, knows my position. I can't now, that he's there, I can't just call him up and tell him exactly what to do. But what I've been clear about, what the White House has been clear about is that we expect whatever final rules to emerge to make sure that we're not creating two or three or four tiers of Internet. That ends up being a big priority of mine."
Earlier this year, the FCC proposed new regulations that would allow Internet service providers to charge websites like Facebook or Netflix more to operate at higher speeds, creating what net neutrality advocates have described as an Internet fast lane. Many tech companies have spoken out against the proposed regulations, which could relegate smaller Internet companies that can't afford to pay providers' "tolls" to the slow lane. The proposal also drew public outrage: the FCC (which operates as an independent entity within the executive branch) received over 3 million public comments on the issue.
Although Obama campaigned on net neutrality in 2008, he remained on the sidelines of the debate until an August speech at the U.S. Africa Business Forum.
"One of the issues around net neutrality is whether you are creating different rates or charges for different content providers. That's the big controversy here," Obama said. "You have big, wealthy media companies who might be willing to pay more but then also charge more for more spectrum, more bandwidth on the Internet so they can stream movies faster or what have you. And I personally -- the position of my administration, as well as I think a lot of companies here is you don't want to start getting a differentiation in how accessible the Internet is to various users."
Wheeler, a former telecommunications industry lobbyist nominated by Obama to lead the FCC last year, has said he too opposes paid prioritization, downplaying his differences on the issue with the president. However, critics say the proposed regulations would create a tiered Internet, with telecommunications giants benefitting the most. Consumer advocates have called on Wheeler and the FCC to instead reclassify Internet providers as public utilities, thus eliminating the threat of tiered service.
Before You Go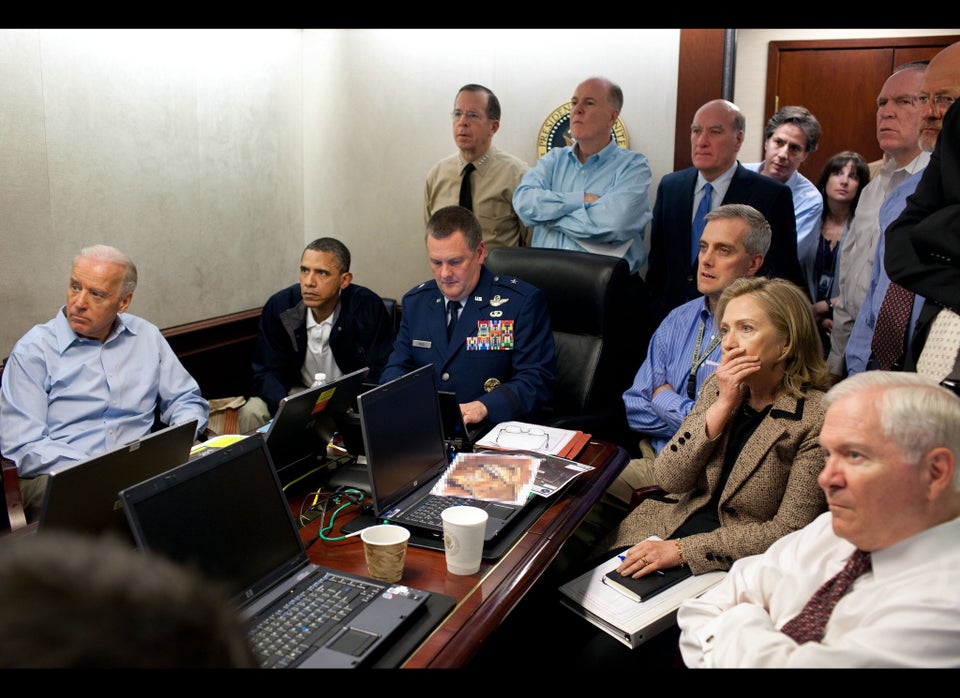 Most Iconic Photos Of Obama's First Term
Popular in the Community