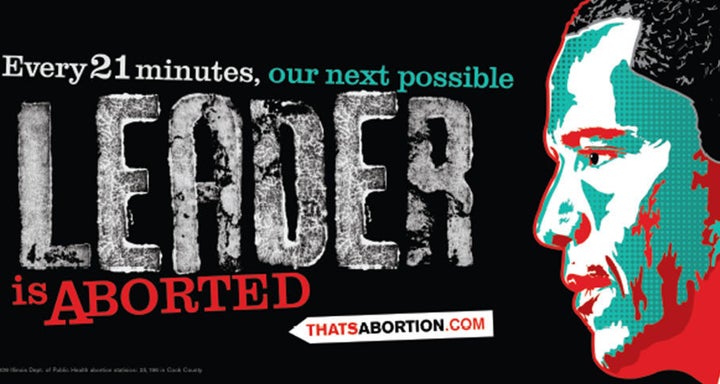 Life Always is expected to unveil billboards featuring Obama's face and the words "Every 21 minutes, our next possible leader is aborted" on Tuesday at 11 a.m. The first billboard will be near an empty lot at 5812 S. State Street, according to a press release from Life Always.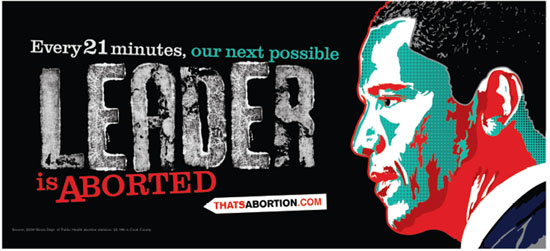 "Our future leaders are being aborted at an alarming rate," Life Always Board Member Reverend Derek McCoy said in a statement. "These are babies who could grow to be the future Presidents of the United States, or the next Oprah Winfrey, Denzel Washington or Maya Angelou."
The group's New York billboard, which read "The most dangerous place for an African-American is in the womb," was taken down after Soho residents and members of the black community voiced their outrage.
Civil rights activist Rev. Al Sharpton said the New York billboard "depicted black women in an unfair way," according to the Chicago Sun-Times. He praised Lamar Advertising's decision to remove it.
The billboard is part of a growing trend in the anti-abortion community that accuses abortion providers of "black genocide" via abortions.
Planned Parenthood issued a statement calling the New York billboard "an offensive and condescending effort to stigmatize and shame African-American women, while attempting to discredit the work of Planned Parenthood."
According to Life Always, 30 billboards featuring President Obama and the anti-choice message will be placed on the South Side of Chicago in coming weeks. Some local black leaders will be on hand Tuesday for the first billboard's unveiling, including former 2nd Congressional district GOP candidate Rev. Isaac Hayes, Rev. Ceasar LeFlore, Rev. Derek A. McCoy and Pastor Stephen Broden, an anti-abortion activist who ran for office as a Republican in Texas last year.
Popular in the Community