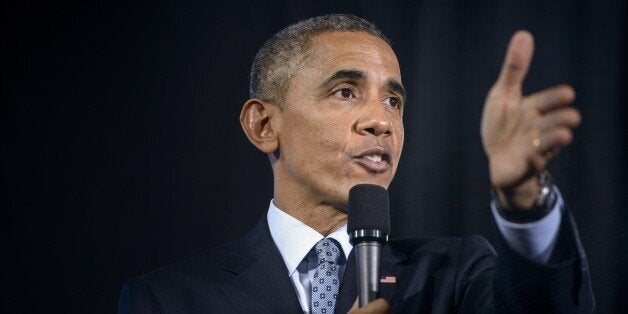 WASHINGTON -- President Barack Obama signed an executive order on Thursday committing the federal government to cutting its own emissions 40 percent by 2025 and pledging to increase the amount of renewable energy used by federal agencies to 30 percent.
The executive order builds on a previous administration directive to cut emissions from federal agencies 28 percent by 2020, compared with 2008 levels. "We are well on our way to meet that goal," Brian Deese, senior adviser to the president, said in a call with reporters Thursday. "That's what's motivating us today to chart out a new and even more aggressive goal going forward."
The administration is also setting a goal of cutting the per-mile emissions from the agencies' vehicle fleet 30 percent, it said. It estimates the total commitment across the federal agencies will save taxpayers $18 billion -- funds that won't be spent on energy.
Christy Goldfuss, managing director of the Council on Environmental Quality, said that by the end of 2014, the federal government had cut emissions 17 percent since 2008, putting it well on the way to meeting Obama's earlier goal. Much of that has come through energy efficiency improvements in federal buildings and with the installation of renewables.
As of the end of 2014, renewable energy accounted for 9 percent of the federal government's energy use, and Thursday's directive wants to increase that to 30 percent by 2025. The Department of Defense has set its own goal of deploying 3 gigawatts of solar energy on its installations around the world by 2025.
The federal government is the single largest energy user in the United States, Goldfuss said, with 360,000 buildings and 650,000 vehicles. "Not only is our footprint expansive, our impact is as well," she said.
The administration also argued that the push to reduce emissions in the federal government has effects across the private sector as well. To that end, the administration also released a scorecard to track emissions from major federal contractors such as Lockheed Martin, Boeing and General Dynamics, which the administration is also calling on to make reductions.
The White House estimates that with reductions from the agency and those of private suppliers, the administration can cut greenhouse gas emissions by 26 million metric tons in the next 10 years.
"These goals will make sure the federal government is leading by example and pushing the envelope on cutting emissions," said Deese, adding that it will "demonstrate that we are going to stay on offense in pushing our clean energy and climate change objectives."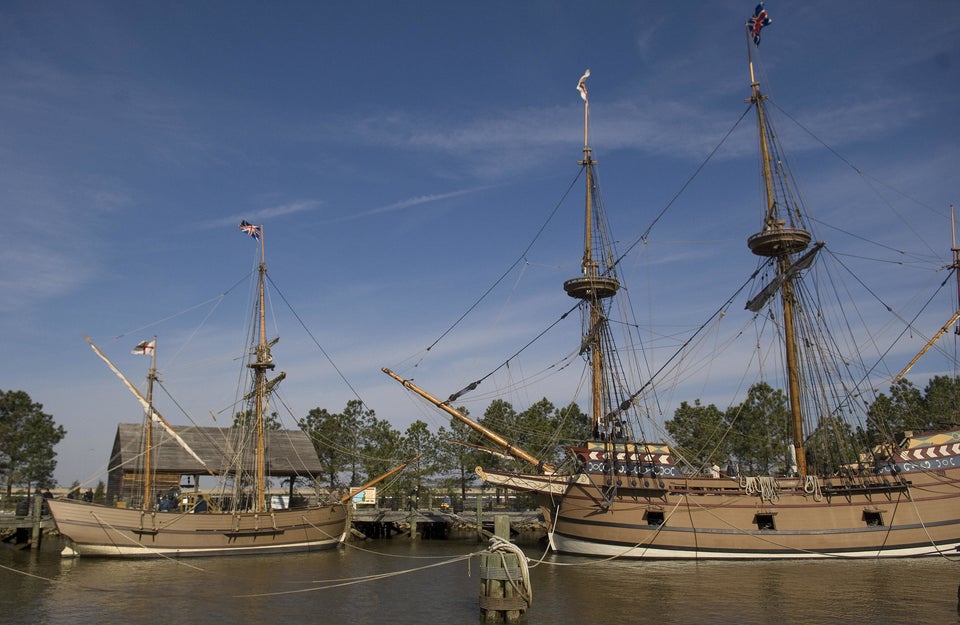 Landmarks That Climate Change Could Ruin