President Barack Obama on Monday defended his response to protests against police injustice and framed the relationship between law enforcement and communities of color as an issue that's personal for him.
Obama said stories of being unfairly stopped by police that he heard during a recent meeting with activists from Ferguson, Missouri, reminded him of his own experiences.
"My mind went back to what it was like for me when I was 17, 18, 20," Obama said during an interview with BET that aired Monday night.
Reiterating his pledge to work to rebuild trust between law enforcement and communities of color, Obama described how he would want his children and grandchildren to be treated by police.
"I want my children to be seen as the individuals that they are, and I want them to be judged by the content of their character," Obama said. "I want my grandsons to be treated like anybody else's grandsons."
It wasn't the first time that Obama has spoken about race in personal terms as president. After Trayvon Martin, an unarmed teenager, was shot to death by neighborhood watch volunteer George Zimmerman in Florida in 2012, Obama said, "if I had a son, he'd look like Trayvon."
Obama also pushed back on criticism that he had been too passive in his response to protests that followed grand jury decisions in Ferguson and in New York City not to indict white police officers in the killing of black men. After a Ferguson grand jury failed to indict former officer Darren Wilson in the death of Michael Brown, Obama made a late-night televised statement calling for protests to be peaceful.
"I'm being pretty explicit about my concern. I'm being pretty explicit about the fact that this is a systemic problem," Obama said Monday. Obama added that he "institutionally" could not say whether he thinks the grand juries should have indicted the police officers, because his comments may compromise ongoing federal investigations.
"Part of the rule of law is that I'm not putting my thumb on the scale of justice," Obama said. He added that he thought Attorney General Eric Holder was correct to begin a civil rights investigation into the death of Eric Garner, who died after a New York City police officer placed him in a chokehold this summer.
The federal government also can use funding to law enforcement as leverage to get police forces to adopt certain practices, Obama said.
"We fund a lot of jurisdictions all across the country. And if we can identify best practices, then for us to be able to say, you need to adopt these best practices, and if you don't, then perhaps some of the funding that's available around some things that law enforcement cares about become less available," Obama said.
"We're going to provide more to folks who are doing the right thing and we're going to be investigating folks who are not doing the right thing."
Obama also expressed support for protesters, saying that as long as the demonstrations were peaceful, they were necessary.
This article has been updated to include additional comments from the president.

Before You Go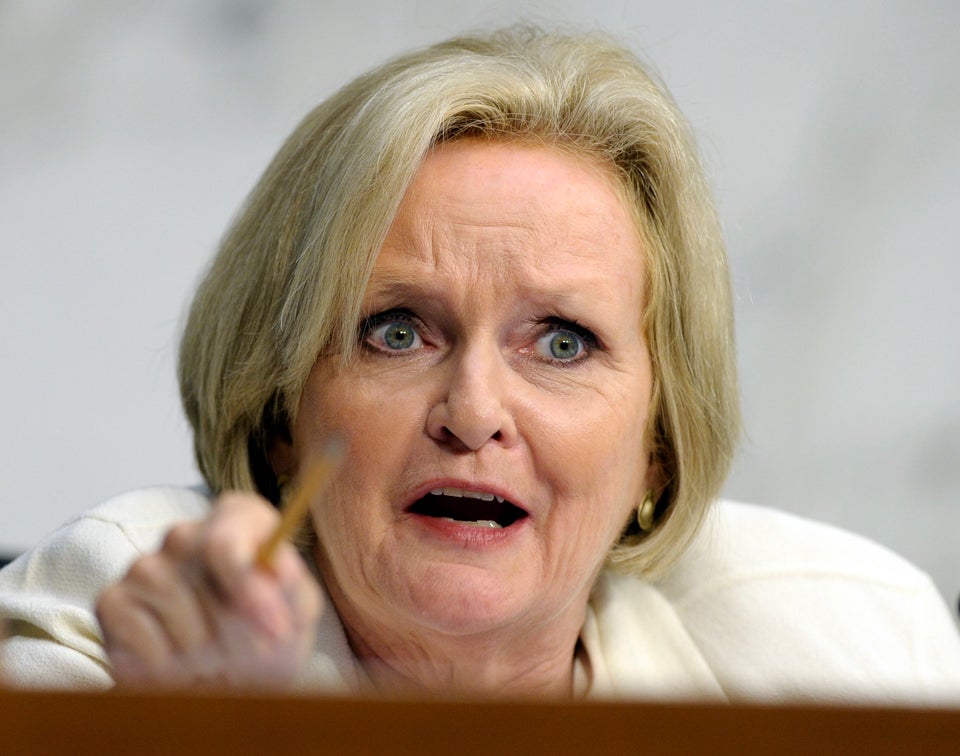 Politicians React To Ferguson
Popular in the Community