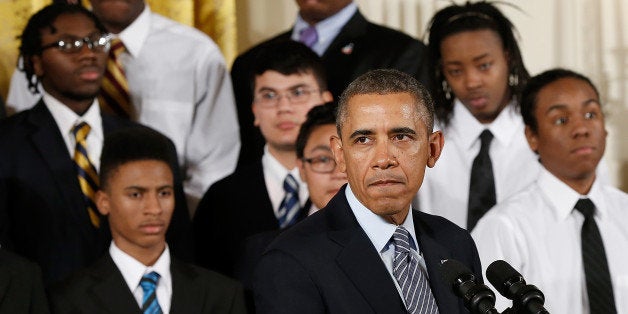 President Obama delivered remarks addressing the unrest in Ferguson, Missouri, on Tuesday, using the volatile situation to discuss initiatives aiming to close an opportunity gap affecting young black males.
Speaking from the White House, Obama confirmed the Justice Department has opened an independent civil rights investigation into the death of unarmed black teenager Michael Brown, who was shot and killed by white police officer Darren Wilson on Aug. 9. In his remarks published by the Washington Post, the President linked recent happenings in Ferguson to a national issue of suspicion based on racial bias. He stated that programs such as My Brother's Keeper, his administration's education initiative empowering young men of color through mentorship, will help improve the status quo.
"In too many communities around the country, a gulf of mistrust exists between local residents and law enforcement," President Obama said. "In too many communities, too many young men of color are left behind and seen only as objects of fear. And through initiatives like My Brother's Keeper, I'm personally committed to changing both perception and reality."
The President's remarks, however, did not bode well with some prominent black media figures, who expressed on Twitter that connecting the current turmoil in Ferguson with a political initiative was a dissatisfying response, the Washington Post pointed out.
Untethered to politics or the current tragedy in Ferguson, there are a number of organizations providing mentorship for America's black youth.
With its emphasis on respect for family and integrity, 100 Black Men Of America, for example, provides mentorship programs through its local chapters to improve educational opportunities for young black Americans.
Similarly, the Student African American Brotherhood is committed to increasing the number of black male college graduates by promoting positive relationship-building between students on campus.
And on the other end of the academic spectrum, the National Black Child Development Institute is dedicated to ensuring quality education for black children long before their collegiate careers, focused on issues like early schooling, literacy and child welfare.
While some could argue these organizations are making progress — high school dropout rates for black males have declined nationally in recent years — rates still remain "unacceptably high in our African-American, Latino and Native-American communities," Secretary of Education Arne Duncan noted in a statement last year. He was referring to a report from the Department of Education that studied 2010 data and concluded black students have more than double the high school dropout rate as compared to white students.
President Obama ended his remarks concluding that while the U.S. has made strides, further progress can only be had when unity trumps division.
"We're making some significant progress, as people of good will of all races are ready to chip in. But that requires that we build, and not tear down," he said. "And that requires we listen, and not just shout ... We're going to have to hold tight to those values in the days ahead. And that's how we bring about justice, and that's how we bring about peace."
Related
Before You Go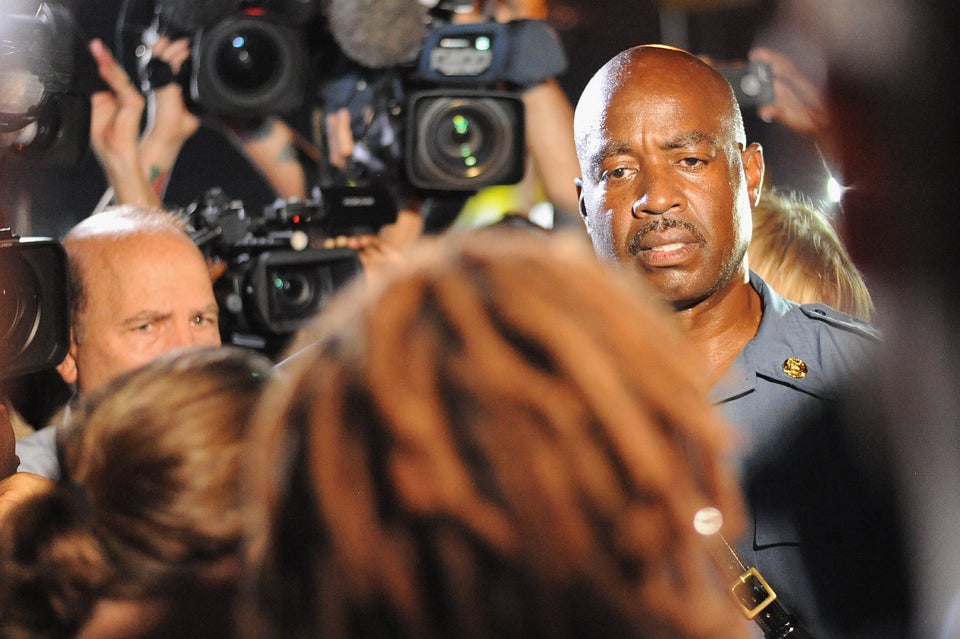 Ferguson Protest
Popular in the Community