President Barack Obama highlighted the essential role of the press in a democracy on Wednesday amid concerns that the incoming Donald Trump administration will significantly scale back journalists' access.
"I spent a lot of time in my farewell address talking about the state of our democracy. It goes without saying that essential to that is a free press," Obama said during his final news conference.
"That is part of how this place, this country, this grand experiment in self-government has to work," he continued. "It doesn't work if we don't have a well-informed citizenry. And you are the conduit through which they receive the information about what's taking place in the halls of power. So America needs you and our democracy needs you."
Trump's presidential campaign enforced unusually harsh restrictions on journalists and blacklisted nearly a dozen news organizations during the election. As president-elect, Trump has continued his attempts to delegitimize the news media. Incoming White House press secretary Sean Spicer has promised that "business as usual is over" for journalists.
On Sunday, key members of Trump's transition team even floated the idea of moving press briefings out of the West Wing space they've been held in for decades. Spicer and others framed the idea as an effort to accommodate more journalists, and said Wednesday that reporters would remain in their current West Wing location for the time being.
But the possibility of such a change has alarmed reporters already concerned that the incoming administration will disregard some long-standing traditions and perhaps evict news organizations from workspaces inside the White House. Journalists have worked inside the White House for more than a century.
Obama didn't specifically mention the Trump team's idea, but told reporters that "having you in this building has made this place work better."
"It keeps us honest," he continued. "It makes us work harder. You've made us think about how we are doing what we do and whether or not we're able to deliver upon what's been requested by out constituents."
While journalists may applaud Obama's comments, his administration has come under fire for aggressively cracking down on leaks and for using the Espionage Act to target people accused of providing information to the news media.
On Tuesday, however, the president commuted the sentence of Chelsea Manning, who had served six years in jail after being convicted of providing classified documents to the anti-secrecy organization WikiLeaks. He also pardoned former Marine Gen. James Cartwright, who pleaded guilty to lying to the FBI about conversations with reporters.
New York Times reporter Matt Apuzzo, whose phone records were seized by the Justice Department while he was at The Associated Press, wrote on Facebook Tuesday night that "pardon and commutation aside, Barack Obama presided over an eight-year crackdown on people who talked to reporters."
The result of the Obama administration's aggressive pursuit of leakers, Apuzzo wrote, is that "as Trump takes over, government officials have been trained not to speak up, even when they feel like Congress isn't listening, things are going off the rails, and the official story is bullshit."
Following pushback from news organizations, Obama's Justice Department revised its rules for issuing subpoenas to journalists in leak investigations in 2015. And former Attorney General Eric Holder said he wouldn't jail reporters for doing their jobs.
However, Sen. Jeff Sessions (R-Ala.), Trump's pick for attorney general, wouldn't commit to those two standards during last week's confirmation hearing.
Related
Before You Go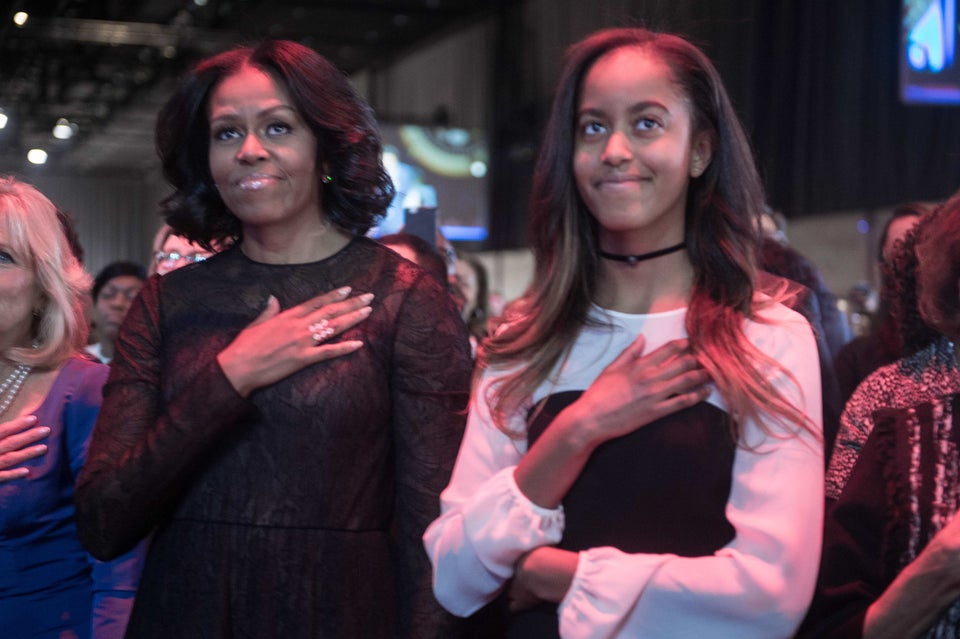 President Barack Obama's Final Farewell
Popular in the Community