 President Obama conducted fewer press conferences during his first term than any president since Ronald Reagan, Politico reported on Tuesday.
The website asked presidential historian Martha Kumar, who regularly crunches the numbers about the commander-in-chief's interactions with the media, to see how Obama fared when compared to his predecessors. He turned out to have faced the press even less than George W. Bush.
President Obama - 79
President George W. Bush - 89
President Bill Clinton - 133
President George H. W. Bush - 143
President Reagan - 27
It's the second study of Kumar's in a year to look at Obama's fairly distant relationship to the White House press corps. Last February, she noted that he was on track to slightly outstrip the second Bush. By the end of his term, Obama had fallen behind. However, he has had many, many more (relatively) brief sit-down interviews with reporters of all stripes than either Bush 43 or Clinton.
Related
Before You Go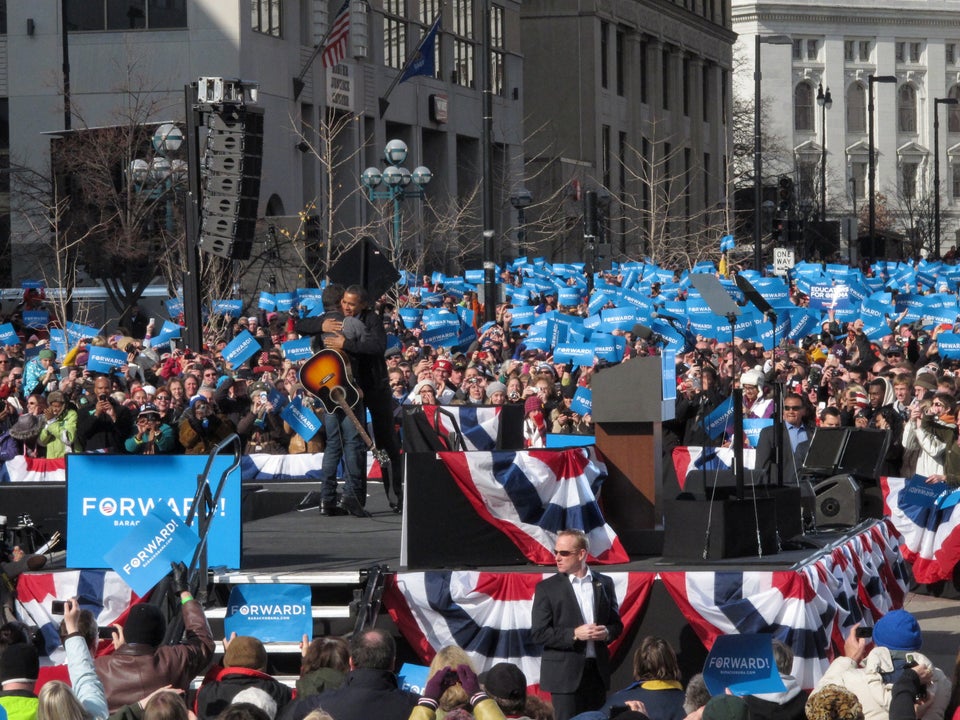 President Obama Campaigns
Popular in the Community