 President Barack Obama ordered flags at all U.S. government facilities both at home and abroad to be flown at half-staff Monday, a response to a mass-shooting at a Sikh temple in Wisconsin over the weekend.
"As a mark of respect for the victims of the senseless acts of violence perpetrated on August 5, 2012, in Oak Creek, Wisconsin, by the authority vested in me as President of the United States by the Constitution and the laws of the United States of America, I hereby order that the flag of the United States shall be flown at half-staff at the White House and upon all public buildings and grounds, at all military posts and naval stations, and on all naval vessels of the Federal Government in the District of Columbia and throughout the United States and its Territories and possessions until sunset, August 10, 2012," Obama wrote in the proclamation.
He continued: "I also direct that the flag shall be flown at half-staff for the same length of time at all United States embassies, legations, consular offices, and other facilities abroad, including all military facilities and naval vessels and stations."
On Sunday, suspected gunman Wade Michael Page allegedly opened fire on congregants of a Sikh gurdwara in Oak Creek, Wis., killing 6 and shooting scores more before taking his own life.
Page, a former Army specialist, reportedly had ties to white power and neo-Nazi groups, including prior connections to white supremacist band End Apathy. The FBI has announced that it believes he acted alone.
Obama also offered comments shortly after the event on Sunday, saying that he and First Lady Michelle Obama were "deeply saddened" by the shooting.
"My Administration will provide whatever support is necessary to the officials who are responding to this tragic shooting and moving forward with an investigation," he said in a statement. "As we mourn this loss which took place at a house of worship, we are reminded how much our country has been enriched by Sikhs, who are a part of our broader American family."
Before You Go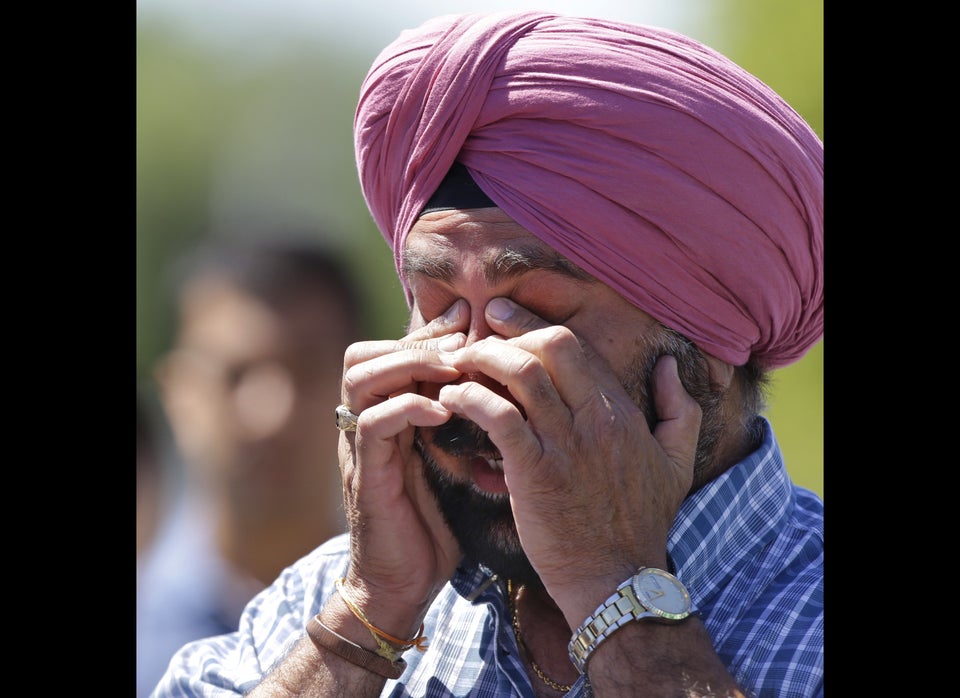 Wisconsin Shooting
Popular in the Community