 Does President Obama have a food taster? On Friday, the blog Obama Foodorama finds strong evidence that there was a special food taster for Obama at a recent $20,000 per plate dinner fundraiser in Tampa.
The blog highlights a series of tweets from Tyler Florence, the chef of the dinner, as well as from his wife Tolan Florence. Tolan tweeted, "Yes there is a taster. Lovely gentleman named Chef Andrew from The White House. We tasted one dish together." She later tweeted, "#1 Highlight of night obviously meeting @BarackObama #2: Tasting dishes with Chef Andrew from The White House = #nopoison."
We don't learn too much more about the mysterious Chef Andrew because Tolan apparently deleted her tweets the following day, andemailed Obama Foodorama to ask if the post could be changed in exchange for other information about the dinner. Eddie Gehman Kohan, founding editor of the site, declined her request.
Gehman points out that while there having been previous reports of a taster present at various food events Obama has attended, there aren't many reports about a taster in a fundraising setting. Media outlets have picked up on a taster everywhere from Paris to India. The secret service has always refused to confirm that Obama travels with a food taster, in keeping with their policies on security issues.
We understand why Obama might have a secret food taster, but can't help wondering how successful it is. After all, food poisoning can take several hours to manifest.
For more details of the Tyler Florence dinner, head over to Obama Foodorama.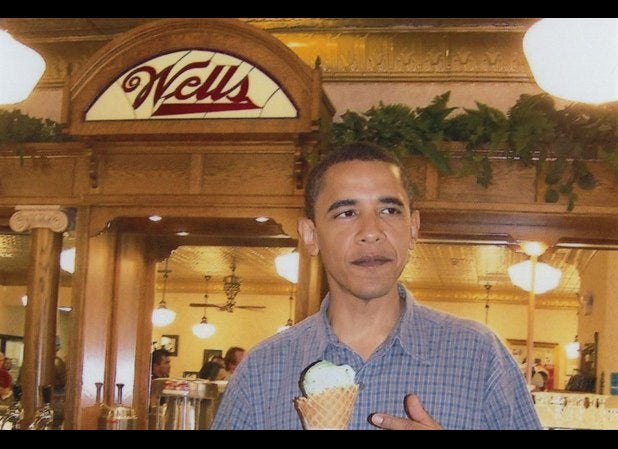 Where to Eat If You Want to Become President