The Obama administration on Thursday retreated from an ambitious proposal to protect low-income students and taxpayers from wasteful career-training programs and for-profit colleges that saddle students with taxpayer-backed debts they can not repay.
Investors cheered the news, sending shares in major for-profit college chains soaring Thursday and significantly outpacing gains in the broader U.S. stock market. Student advocates and consumer groups accused the administration of selling out students.
The rule seeks to ensure that for-profit schools, and nonprofit and public schools offering vocational programs, provide their students with "gainful employment in a recognized occupation." The administration is using the allocation of federal student aid, which amounts to more than $150 billion annually in the form of grants and loans, and provides most of the for-profit sector's revenues, as a way to either shut down poor-performing schools or force them to significantly improve if they want to continue to reap taxpayer funds.
The proposed version of the rule, published in March, attempted to limit the provision of federal student aid to ineffective schools by judging them on the proportion of student debt their graduates incur in relation to their annual earnings, and the percentage of their students that subsequently default on their federal student loans. The first measure focused on graduates; the second, on drop-outs.
The final rule, which was subject to White House approval, dropped the loan-default measure. Instead, career programs only will be judged by their graduates' earnings. The New America Foundation, a Washington policy organization, reckons that most borrowers who default on their federal student loans are drop-outs.
The Education Department estimated that 1,300 programs, which collectively had nearly 845,000 students, would have failed under its March proposal. Changes to the rule led the department to significantly reduce its estimate of failing programs to 517, a 60 percent decrease. Those 517 programs had about 388,000 students.
Dorie Nolt, an Education Department spokeswoman, said Wednesday during a conference call with reporters that "this rule is different from the draft rule, and so comparing them is apples to oranges." Nolt didn't detail her reasoning.
Another 958 programs, representing 454,000 students, would be in danger of failing if their graduates' earnings didn't increase or their debt loads decrease.
"We know that most of them are taking out loans that they're unlikely to be able to repay," James Kvaal, deputy director of the White House Domestic Policy Council, said Wednesday of students enrolled at schools forecast either to fail or to be in danger of one day failing.
The Association of Private Sector Colleges and Universities, the for-profit industry's main trade association, trashed the rule for allegedly threatening to shut out millions of Americans from higher education.
Officials at the Department of Education and the White House have increasingly warned about the threat for-profit schools pose to students and taxpayers. Some 11 percent of students in higher education are enrolled at for-profit colleges, but they represent 44 percent of all defaults on federal student loans, according to the Obama administration.
With college costs, student debt and federal student loan defaults continuing to rise, the administration has billed its effort to clean up the for-profit college sector as one of its signature initiatives to protect middle-class families and younger Americans. Efforts to tame the growth of student debt, which has doubled to nearly $1.3 trillion in less than a decade, has also emerged as an issue Democrats are wielding in political campaigns across the country.
But student advocates, who have spent the past few years trying to convince the Obama administration to crack down on poor-performing for-profit colleges, derided Thursday's rule as toothless.
The Institute for College Access & Success, an influential policy organization, described the rule as "inadequate" and "weaker" than the March proposal.
"The final rule also does not provide any financial relief to students who enroll in programs that lose eligibility; lets poorly performing programs enroll increasing numbers of students, right up to the day the programs lose eligibility; and even passes programs in which every student drops out with heavy debts they cannot pay down," said Pauline Abernathy, the institute's vice president.
The United States Student Association, the nation's oldest and largest student-run group, said the rule "falls short and reinforces concerns the system is rigged in favor of the industry and special interests, rather than to help students climb the economic ladder."
Sen. Tom Harkin (D-Iowa), chairman of the Senate Health, Education, Labor, and Pensions Committee, said the rule "does nothing to stop schools from offering, and our most at-risk students from enrolling in, programs where most students fail and default."
Kvaal and other Obama administration officials on Wednesday's conference call attempted to stress the strength of the rule, repeating several times that some 1,400 programs wouldn't pass under the administration's new metrics. However, that number obscures the fact that some 60 percent fewer programs would fail under the final rule than under the proposal issued in March.
Officials also sought to downplay the effect of their decision to remove the loan default metric, arguing that schools will be required to disclose their past students' loan default rates to prospective students. That will ensure that future students will hold poor-performing schools accountable, administration officials claimed. The version of the gainful employment rule issued in March would have graded individual programs' student loan default rates.
"Those rates will be in front of students as they are making decisions about whether to enroll and they will have to acknowledge in writing that they have understood that," said Undersecretary of Education Ted Mitchell.
The Education Department cuts off schools' access to federal student aid funds if their former students default on their federal student loans at high rates. But the default rate is so high that few schools ever lose access.
Past efforts to hold schools accountable by increasing transparency around their net tuition prices or the fate of their former students have floundered.
"We think that these institutions are capable of improving," Kvaal said of schools that may not meet the administration's new standards. "We think that we'll see many of them improve."

Before You Go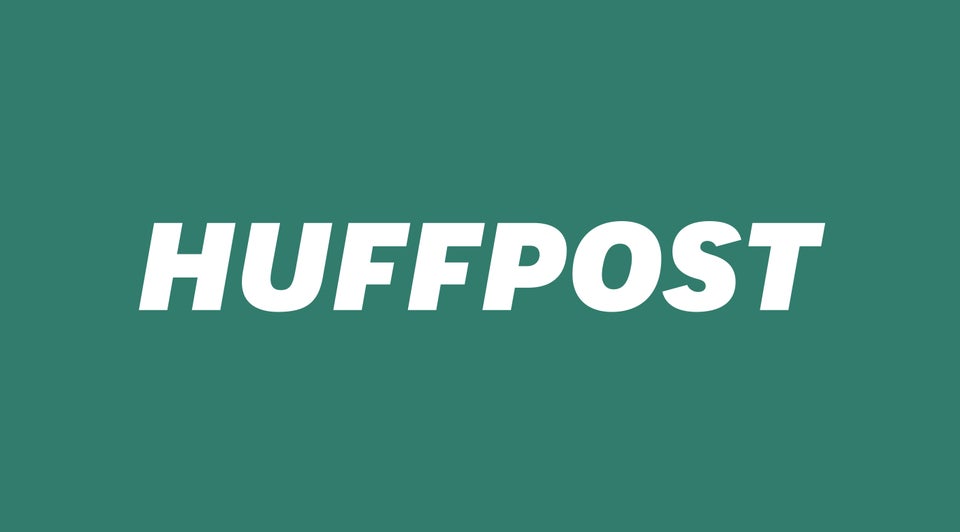 11 Paranoid Obama Conspiracy Theories
Popular in the Community