WASHINGTON -- President Barack Obama used his first State of the Union address after once again ramping up U.S. military involvement in the Middle East to describe his foreign policy as a judicious mix of military force and diplomacy -- and left no doubt he believes positive engagement with the international community is key to what he called "a safer, more prosperous world."
"I believe in a smarter kind of American leadership," Obama said. "We lead best when we combine military power with strong diplomacy; when we leverage our power with coalition building; when we don't let our fears blind us to the opportunities that this new century presents."
The emphasis on diplomacy was nothing new for the Obama administration, but the president's multiple references to U.S. reliance on partners abroad invites scrutiny that may show those partners falling short of U.S. expectations.
The president's annual speech came as one important partnership seemed to be on the verge of collapse. The government of Yemeni President Abed Rabbo Mansour Hadi was close to losing power Tuesday to an anti-American rebel group thought to be supported by Iran. Hadi's ouster would further destabilize a country that has already served as a cradle for the extremist group considered by some to be the greatest danger to the West, al-Qaeda in the Arabian Peninsula. The group has been linked to this month's terror attacks in Paris.
Obama drew attention in his speech to two other U.S. allies that may not be able to withstand security challenges.
One is the Afghan army, which he said was taking over responsibility in preventing the rise of the extremist Taliban movement there "instead of Americans patrolling the valleys of Afghanistan."
Afghan forces officially assumed responsibility for their country's national security on Jan. 1. More than 10,000 U.S. soldiers and almost 3,000 NATO forces were set to remain in the country in a support role. The U.S. said it was confident in the Afghans' capabilities. Yet the Taliban appears to be stronger than ever, and some analysts said they expect that Obama will have to make a deeper U.S. commitment to that country over the next few years. A New York Times report in late November suggested as much, quoting unnamed U.S. officials across the government saying U.S. troops would have a direct combat role in Afghanistan in the year ahead.
That moderate element has faced major setbacks over the past few months, to the extent that the U.S. now appears to believe that it must tone down its opposition to the moderates' arch-rival, Syrian President Bashar al-Assad. He is a better alternative to an Islamic State-run Syria, the thinking goes, and the moderates are not yet strong enough to take over. But while the U.S. has committed to training and equipping more moderate Syrian fighters this year, its failure to do so sooner and softening position on Assad -- which will not sit well among moderates -- complicate any major reliance on them.
Asked about the president's emphasis on partnerships that may be risky, Rep. Eliot Engel (D-N.Y.), the ranking Democrat on the House Foreign Affairs Committee, told The Huffington Post that creative diplomacy was essential, given America's distaste for greater military intervention.
"I think maybe we could be doing more," Engel said, discussing the ISIS threat. "But we're doing the best we can right now -- we don't want troops on the ground."
Support HuffPost
The Stakes Have Never Been Higher
Before You Go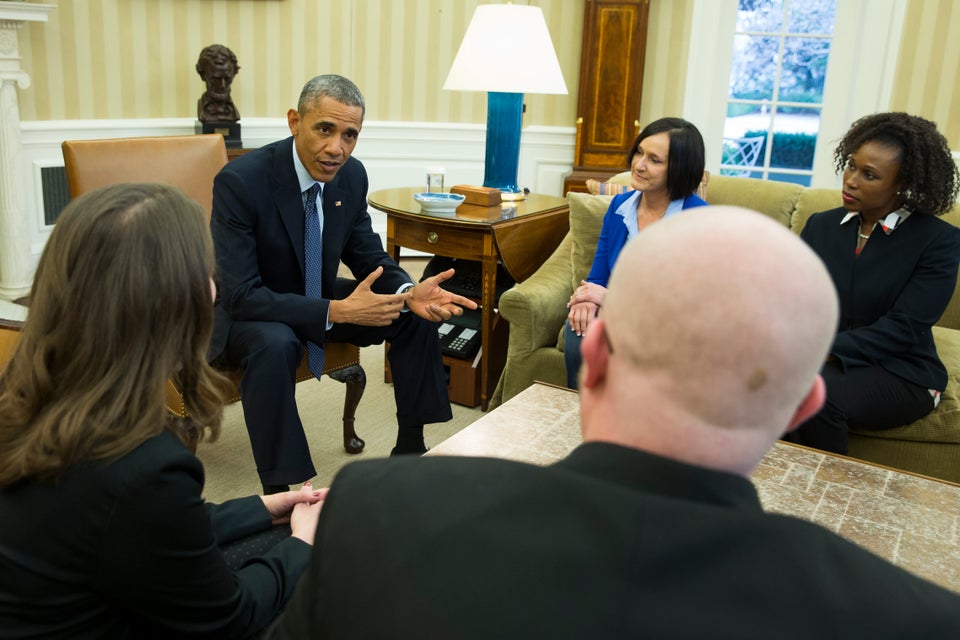 State of the Union 2015
Popular in the Community