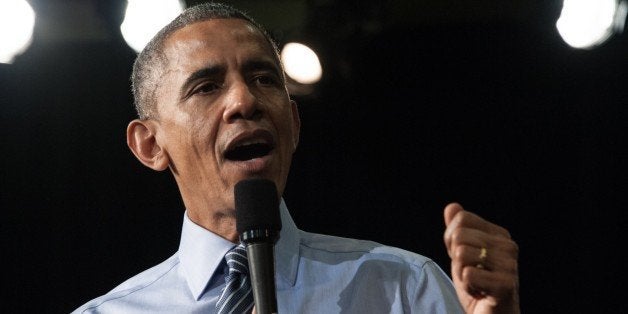 "[A] lot of it has to do with the fact that a) the balkanization of the media means that we just don't have a common place where we get common facts and a common worldview the way we did 20, 30 years ago," Obama told Vox's editor-in-chief Ezra Klein. "And I'm not the first to observe this, but you've got the Fox News/Rush Limbaugh folks and then you've got the MSNBC folks."
Calling Vox a place for "brainiac-nerd types," the president also suggested that the advent of the Internet has played a role in polarization by enabling Americans to limit their outlook on issues.
"The point is that technology which brings the world to us also allows us to narrow our point of view. That's contributed to it."
In October, former White House press secretary Jay Carney told CNN's Brian Stelter that the president does not watch cable news, instead choosing to keep a "healthy distance from it." Carney described Obama as a "voracious consumer of the printed word," however, with publications like The New York Times, The Washington Post, The Wall Street Journal and Politico making their way into his news diet.

Popular in the Community