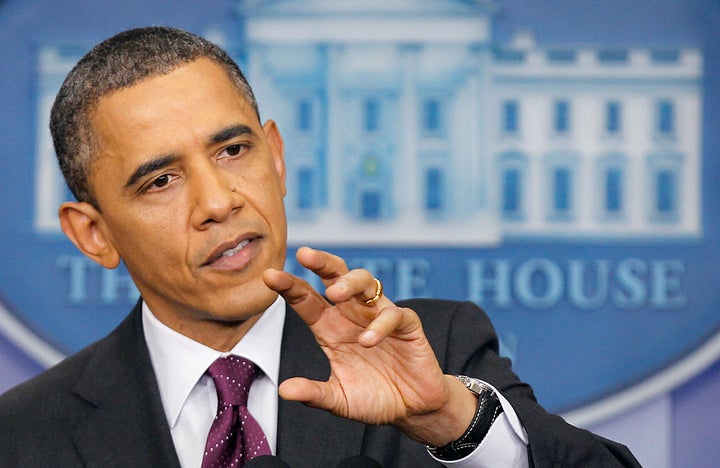 Chicago Mayor Rahm Emanuel, who personally lobbied President Barack Obama to host the NATO and G8 summits, was informed of the change only hours before the White House publicly made the announcement.
The last-minute change raised many eyebrows -- and questions. Activists and reporters wondered if it was a sign Obama doubted Chicago's preparedness, but the president dismissed those theories Tuesday.
In a brief statement issued Monday, Mayor Emanuel's office said it wished "President Obama and other leaders well," and that the city looks "forward to hosting the NATO summit."
Chicago officials began planning for the back-to-back summits last summer, predicting it would give the city a chance to shine internationally, while the police rank-and-file worried whether they would be prepared to handle the thousands of protesters expected to converge downtown.
The idea of moving the G8 to Camp David was raised to the president a few weeks ago, a senior administration official said, adding that the president was intrigued by the novelty of the idea and asked staff whether they could pull off the change.
Adding to the curious nature of the White House announcement was the fact that Obama rarely spends time at his presidential retreat. And unlike many of his predecessors, Obama has never hosted a world leader at Camp David.
Obama told reporters Tuesday that G8 "tends to be a more informal setting where we talk about a wide range of issues in an intimate way" and that "people would enjoy being in a more casual backdrop."
Chris Johnson, spokesman for the Chicagoland Chamber of Commerce, said his organization was "just as surprised about the announcement as anybody else."
"Chicago gets to host all the heads of state at the NATO summit. And the president hosts the G8 meetings at Camp David, which is essential for the kind of environment he wants," he told Kass. "We're still going to show Chicago to the world and the world to Chicago."
"Guess what? The protests are going to happen anyway because if (protesters) are upset about G8, they have just as much reason to be upset about NATO."
Popular in the Community