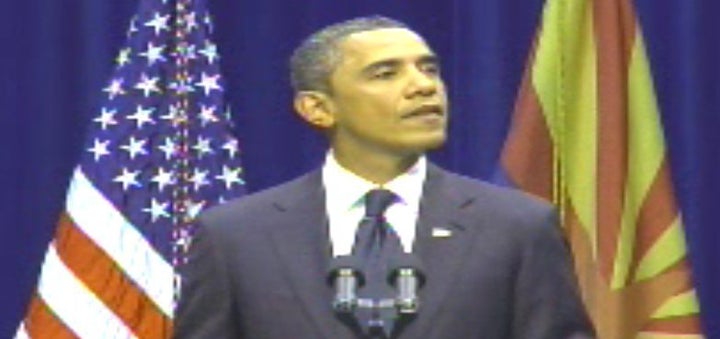 Obama said that her husband Mark Kelly personally gave him permission to mention the fact to the nation. He inserted the news into this portion of the speech:
"I have just come from the University Medical Center, just a mile from here, where our friend Gabby courageously fights to recover even as we speak. And I can tell you this - she knows we're here and she knows we love her and she knows that we will be rooting for her throughout what will be a difficult journey."
He said that after he left the facility, "Gabby opened her eyes for the first time," which led to an eruption of cheers.
White House correspondent Marc Ambinder notes that Obama's aides apparently didn't know that Giffords had opened her eyes and there were "lots of tears in theirs right now."
According to POLITICO, Nancy Pelosi, Kirsten Gillibrand and Debbie Wasserman Schultz were in the room with Giffords when she opened her eyes.
Follow live updates related to the Arizona memorial HERE.
Popular in the Community