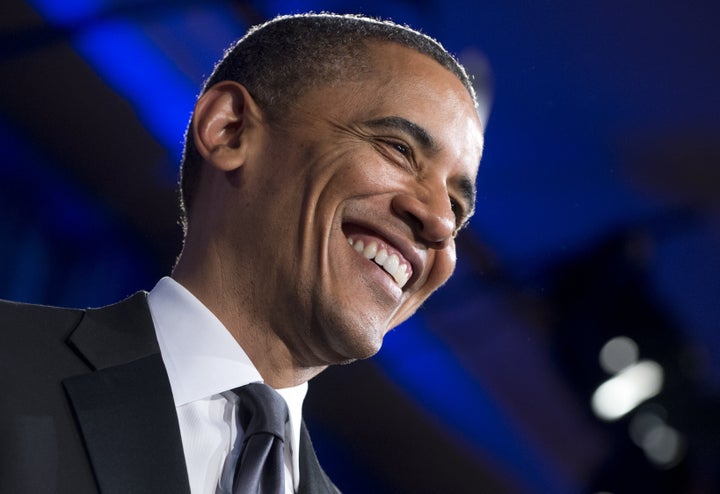 WASHINGTON -- President Barack Obama's decision to announce his support for marriage equality on Wednesday was a tightly kept secret, even within the White House. He consulted with a very small group of advisers -- just six or seven people -- about how he would break the news, and aides were told not to tell a single outside figure in the gay right debate about the forthcoming announcement.
Yet as soon as the interview aired, the embargo was lifted and the Obama administration began contacting leaders in the LGBT community.
LGBT activists were unwilling to talk about their discussions with the White House that day. The Huffington Post learned from an informed source, however, that White House Senior Adviser Valerie Jarrett immediately called Joe Solmonese and Chad Griffin of the Human Rights Campaign and spoke to them as the interview with Obama aired on ABC News. Solmonese is the outgoing president of HRC; Griffin will take his place on June 11.
According to the source, Jarrett was so excited on the call that at first, it was hard to understand what she was saying, underscoring the strong support for marriage equality among many White House aides and their excitement that the president was ready to publicly join them.
The Rev. Joel Hunter, whom the Washington Post describes as a "spiritual adviser" to Obama, reportedly received a call from the president himself.
Hunter, who leads a 15,000-member congregation in Florida, told an Orlando Fox affiliate that Obama called him before the ABC News interview aired and told him that he did not make the decision to endorse marriage equality lightly.
"He told me how much he prayed and how difficult a decision this was for him," said Hunter, who conveyed his disagreement with the president.
"He knew where I stood, because I'm an evangelical and I believe in what the scripture says. One of the reasons he was calling was to protect our relationship and give me a 'heads up' on an interview he had just done," Hunter added. "It wasn't something we were able to talk through, or I would have talked him out of it."
A spokesman for Obama declined to comment on the White House's outreach around the announcement. White House Press Secretary Jay Carney was similarly mum during a briefing with reporters on Wednesday.
"I don't have any conversations of the president to read out to you," said Carney, when asked by a reporter whether he would name the people with whom Obama spoke after the interview. "The president had quite a busy day yesterday, and it continued to be busy after his interview."
Another person Obama talked to before his interview was, not surprisingly, Vice President Joseph Biden, who set the ball in motion by unexpectedly backing marriage equality in a Sunday "Meet the Press" interview. A few hours before the president went public with his support, Biden apologized to Obama in the Oval Office. According to The New York Times, the president "bore Mr. Biden no lingering ill will."
Below, a slideshow of politicians' reactions to Obama's announcement: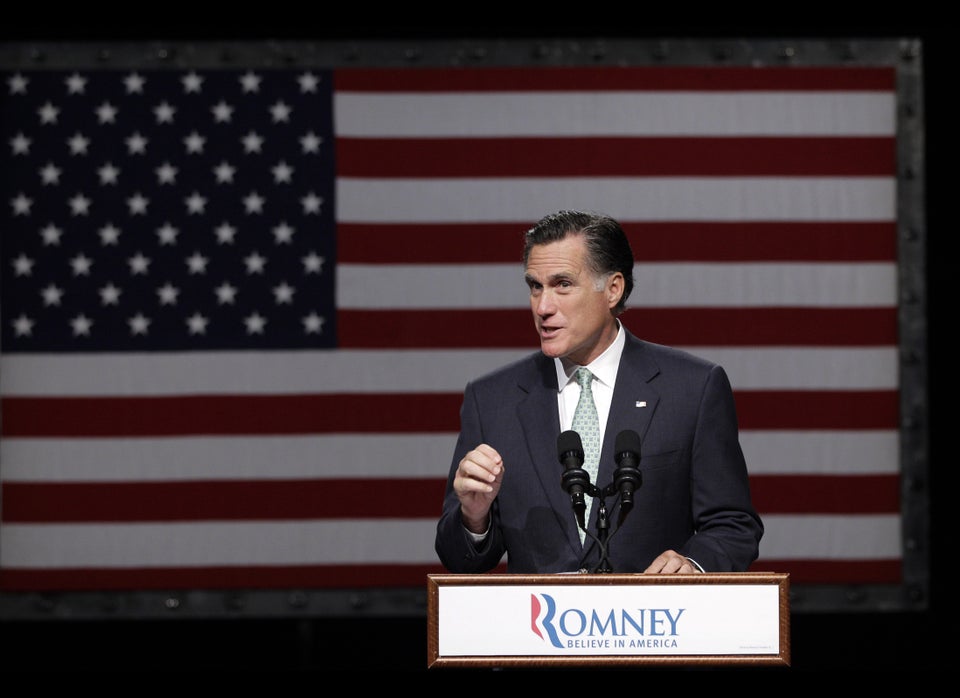 Politicians React To Obama On Same-Sex Marriage
Popular in the Community