 President Barack Obama became the first sitting president to openly support same-sex marriage on Wednesday.
In an interview with ABC, Obama cleared up any ambiguity about his stance on the issue when he stated clearly that he believes that same-sex couples should be allowed to marry:
I have to tell you that over the course of several years as I have talked to friends and family and neighbors when I think about members of my own staff who are in incredibly committed monogamous relationships, same-sex relationships, who are raising kids together, when I think about those soldiers or airmen or marines or sailors who are out there fighting on my behalf and yet feel constrained, even now that Don't Ask Don't Tell is gone, because they are not able to commit themselves in a marriage, at a certain point I've just concluded that for me personally it is important for me to go ahead and affirm that I think same sex couples should be able to get married.
(SCROLL DOWN FOR PHOTOS AND VIDEO)
Hours after the announcement, dozens of California politicians issued tweets, posts and statements of support in celebration of Obama's historic remark.
"Equality before the law is a pillar of American democracy," said California Governor Jerry Brown in a statement. "I applaud President Obama's support for the right of same-sex couples to marry."
Calling marriage equality "one of the most important civil rights issues of our generation," San Francisco Mayor Ed Lee also released a celebratory statement.
"Today's announcement by President Barack Obama moves our country one step closer to marriage equality," he wrote. "With the president's personal support on the issue of same-sex marriage, we celebrate and recommit ourselves to the fight for all families."
"Still, the symbolism of Obama's remarks is hard to ignore," wrote HuffPost's Sam Stein. "In becoming the first president to publicly support marriage equality, he sets the bar for its political acceptance. He also has the ability to shape public opinion further on the matter."
On Wednesday evening, Obama released an emailed statement to his supporters reaffirming his earlier statements:
I've always believed that gay and lesbian Americans should be treated fairly and equally. I was reluctant to use the term marriage because of the very powerful traditions it evokes. And I thought civil union laws that conferred legal rights upon gay and lesbian couples were a solution. […] What I've come to realize is that for loving, same-sex couples, the denial of marriage equality means that, in their eyes and the eyes of their children, they are still considered less than full citizens. […]

So I decided it was time to affirm my personal belief that same-sex couples should be allowed to marry.

I respect the beliefs of others, and the right of religious institutions to act in accordance with their own doctrines. But I believe that in the eyes of the law, all Americans should be treated equally. And where states enact same-sex marriage, no federal act should invalidate them.
On Current TV, California Lieutenant Governor Gavin Newsom noted Obama's courage for vocalizing his support for a controversial issue during an election year.
"The first sitting president in the history of this country that used those words, 'I support same-sex marriage' -- a point of real courage," said Newsom. "This is not a politician running for reelection for city council or mayor of a blue city or, for that matter, governor of a blue state. He's running for reelection in a very close election where he's got to pick up these swing states. It was a point of remarkable courage."
Check out a slideshow of the local reactions to Obama's statement below. Then, watch Obama's ABC interview: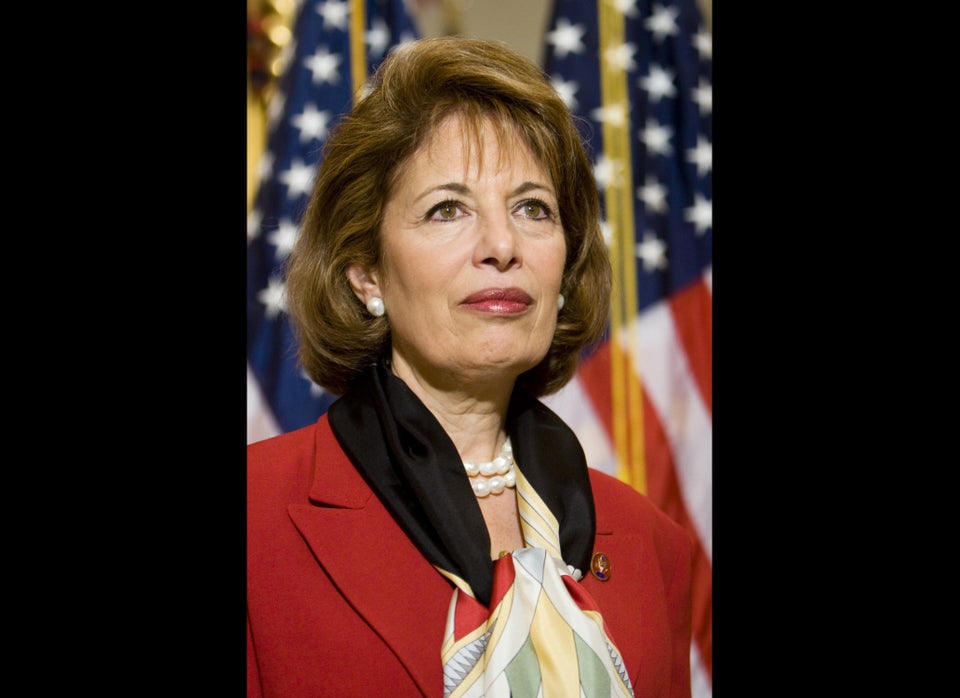 Related
Popular in the Community