President Barack Obama said he could not imagine a circumstance in which a state banning gay marriage was legal, wading into an issue he initially said should be left to the states.
ABC News' George Stephanopoulos asked Obama in an interview released Wednesday whether gay marriage was a right under the Constitution.
"Well, I've gotta tell you that -- in terms of practical politics, what I've seen is a healthy debate taking place state by state, and not every state has the exact same attitudes and cultural mores. And I -- you know, my thinking was that this is traditionally a state issue and -- that it will work itself out," he said. "On the other hand -- what I also believe is that the core principle that people don't get discriminated against -- that's one of our core values. And it's in our Constitution."
Stephanopoulos then asked whether Obama could imagine a circumstance wherein a state's gay marriage ban could pass constitutional muster.
"Well, I can't, personally. I cannot," Obama responded. "That's part of the reason I said, ultimately, I think that, same-sex couples should be able to marry. That's my personal position. And, frankly, that's the position that's reflected -- in the briefs that we filed -- in the Supreme Court."
Obama's position is a striking change from when he originally came out in favor of gay marriage last May. While announcing his support, he stressed over and over that the issue should be left to the states. "What I'm saying is is that different states are coming to different conclusions. But this debate is taking place -- at a local level. And I think the whole country is evolving and changing. And -- you know, one of the things that I'd like to see is -- that a conversation continue in a respectful way," he told Robin Roberts at the time.
However, the Supreme Court is taking up both California's gay marriage ban, Proposition 8, and the Defense of Marriage Act, in back-to-back cases in late March. The Obama administration has submitted a legal brief saying that it believes that the California ban is unconstitutional and the Justice Department has stopped defending the constitutionality of DOMA.
On the other hand, Obama in his second inaugural address said that the fight for gay rights would not be over until gay marriage was recognized in all states.
"Our journey is not complete until our gay brothers and sisters are treated like anyone else under the law," he said, "for if we are truly created equal, then surely the love we commit to one another must be equal as well."
Clarification: Due to an editor error, the original story stated that the administration has stopped enforcing DOMA, rather, the administration has stopped defending the constitutionality of DOMA.
Before You Go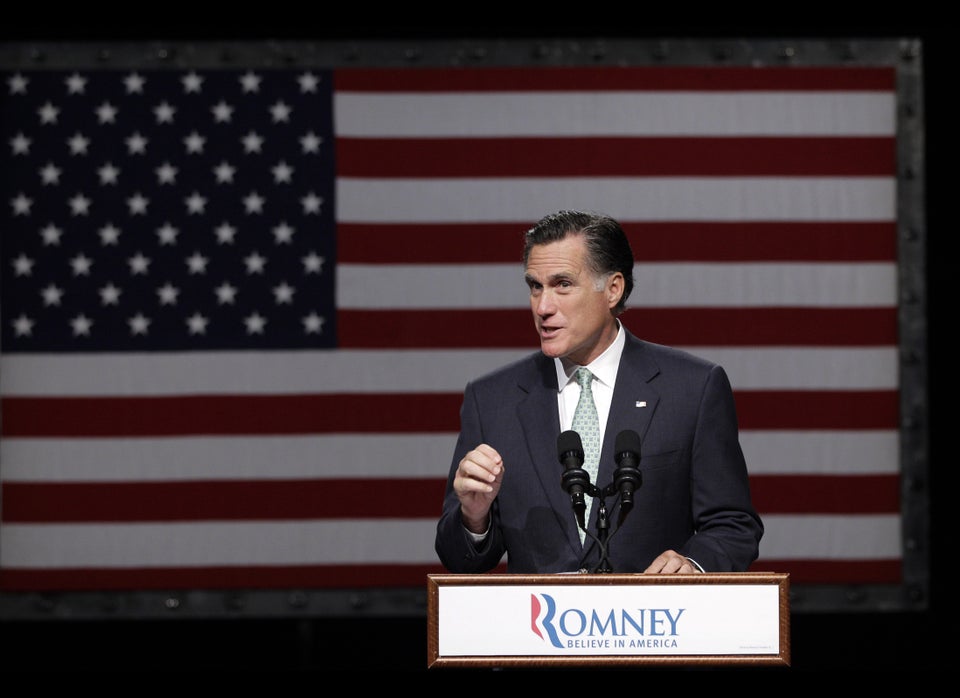 Politicians React To Obama On Same-Sex Marriage
Popular in the Community