WASHINGTON -- The Obama administration and members of Congress are pressing India to curb its generic medication industry. The move comes at the behest of U.S. pharmaceutical companies, which have drowned out warnings from public health experts that inexpensive drugs from India are essential to providing life-saving treatments around the world.
Low-cost generics from India have dramatically lowered medical costs in developing countries and proved critical to global AIDS relief programs; about 98 percent of the drugs purchased by President George W. Bush's landmark PEPFAR AIDS relief program are generics from India. Before Indian companies rolled out generic versions priced at $1 a day, AIDS medication cost about $10,000 per person per year.
But India's generic industry has also cut into profits for Pfizer and other U.S. and European drug companies. In response, these companies have sought to impose aggressive patenting and intellectual property standards in India, measures that would grant the firms monopoly pricing power over new drugs and lock out generics producers.
On Thursday, a House subcommittee held a hearing on international trade disputes with India that included testimony from American manufacturing and solar energy groups. Most of the event, however, was devoted to U.S. drug company Pfizer's complaints about Indian policies that have fostered the country's billion-dollar generics industry. The hearing followed Secretary of State John Kerry's trip to India earlier this week for the U.S.-India Strategic Dialogue, a major diplomatic mission.
Last week, a bipartisan group of 170 House lawmakers sent a letter to Kerry and President Barack Obama raising objections to India's patent system. But at Thursday's hearing, few seemed well-versed on intellectual property or public health issues.
"I first learned of this issue just a few short weeks ago from Pfizer, my largest employer in my district," said Rep. Fred Upton (R-Mich.), before asking Pfizer Chief Intellectual Property Officer Roy Waldron if his company had talked to the Obama administration about its concerns.
"We have been speaking with [the Office of the U.S. Trade Representative] and the administration and we're very hopeful that this issue has been raised during Secretary Kerry's visit to India," Waldron replied.
A State Department spokesperson told HuffPost that during his trip, Kerry "discussed a number of economic and trade issues with Indian officials, including ongoing issues in the pharmaceutical sector."
Kerry's involvement represents an escalation in the Obama administration's opposition to India's generic drug policies. Following two recent landmark court decisions, the U.S. Patent and Trademark Office and the Office of the U.S. Trade Representative have been pressuring the Indian government on its patent standards.
In January, India's Supreme Court rejected a patent on a Novartis leukemia drug called Gleevec (or Glivec), clearing the way for cheaper generic production. The active ingredient in Gleevec has been available for years, but Novartis filed for a patent on an updated version available in pill form. India's highest court turned down the application on the grounds that the delivery format did not constitute a legitimate innovation.
Gleevec is protected by multiple U.S. patents, and costs upwards of $75,000 a year domestically. In India, where annual per capita income is about $1,400, Novartis was charging about $31,000 a year for the medication. The generic version legalized by the court's decision costs around $2,100.
Last year, India also permitted a generic manufacturer to produce a cheaper version of another cancer drug patented by Bayer AG. Bayer was charging $5,000 a month for the drug, while only servicing about 2 percent of the population that needed it. The generic version was priced at $157 a month.
By securing secondary patents, as Novartis tried to do with Gleevec, drug companies can effectively extend monopolies on their medicines beyond the standard 20-year window required by World Trade Organization treaties. The practice is known as "evergreening," and is frowned upon by the World Health Organization.
At Thursday's hearing, Rep. Jerry McNerny (D-Calif.) appeared more concerned than other lawmakers about the public health consequences of altering India's existing patent system. He asked Rohit Malpani of the international medical aid group Doctors Without Borders to elaborate on problems that arise from evergreening.
Rep. Henry Waxman (D-Calif.) also extolled the importance of access to inexpensive medications for PEPFAR, which has seen its budget cut in recent years.
Otherwise, lawmakers appeared receptive to Waldron's contention that U.S.-style intellectual property policies in India will help develop a more robust and innovative medical system there. Waldron also said such practices would lead to the creation of more American jobs, pointing to a study from the U.S. Department of Commerce that was also cited in last week's letter from lawmakers.
That study has been widely ridiculed for overstating the impact of intellectual property protections on jobs, claiming that "IP-intensive" industries are responsible for nearly 20 percent of all American jobs. Yet the pharmaceutical industry, which is largely comprised of firms dependent on government copyright and patent protections, accounts for a little less than 300,000 jobs, according to the report.
The U.S. has attacked the global generic drug industry before. President Bill Clinton adopted policies during his presidency that were hostile toward the introduction of generic AIDS medications in Africa, relenting only when activists disrupted campaign events over the issue. Clinton later came to regret his administration's position and has been very active on international AIDS relief efforts through the Clinton Global Initiative.
Before You Go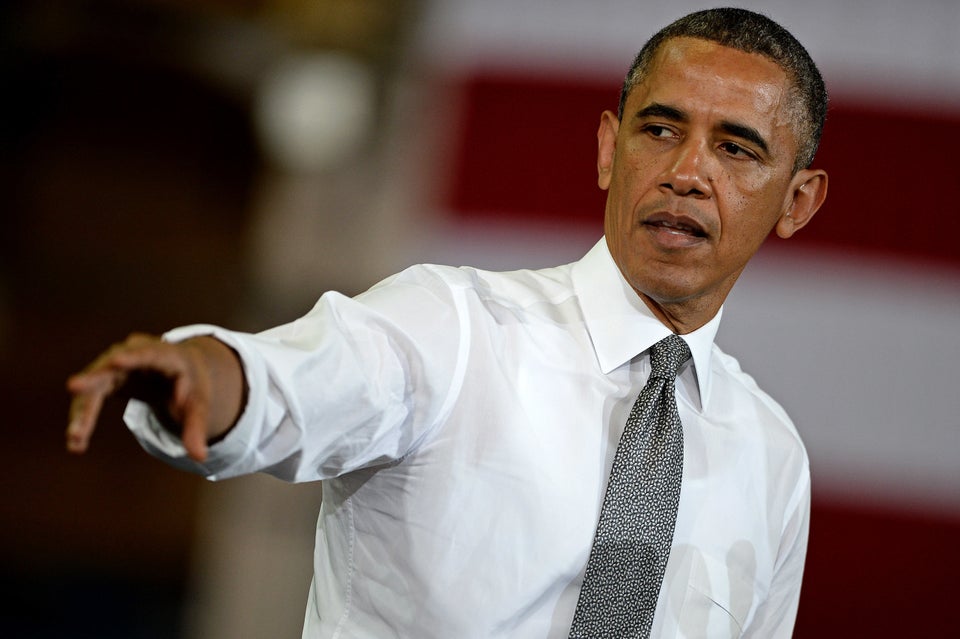 The Second-Term Curse
Popular in the Community