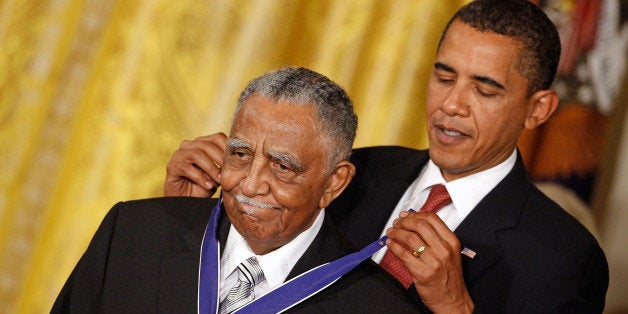 WASHINGTON -- President Barack Obama will start the new year with a fresh fight over judicial nominees, but this time, it's not Senate Republicans sparring with him. It's civil rights leaders and Democratic lawmakers.
Joseph Lowery, C.T. Vivian and Rep. John Lewis (D-Ga.) -- all of whom were awarded the Presidential Medal of Freedom by Obama for their legacy work on civil rights -- are waging a campaign against two of his recent nominees to federal courts in Georgia. One nominee, former state legislator Michael Boggs, opposed the state's effort to remove the Confederate insignia from Georgia's flag. The other nominee, attorney Mark Cohen, led a case defending Georgia's voter ID law, which civil rights groups say suppresses black voting power.
Both nominees are part of an all-or-nothing package of six judicial nominees agreed to by Obama and Georgia's two Republican senators, Saxby Chambliss and Johnny Isakson. They cut the deal months ago, but the administration took some time to vet the nominees. The president formally submitted them to the Senate last month, but they were returned when Congress adjourned for the year. Obama resubmitted them on Monday.
The package deal means all six nominees -- four of whom are GOP picks and two of whom are Democratic picks -- can move forward. The White House appears to have gotten the short end of the stick, but at the least, it allows some Georgia nominees to move forward after years of going nowhere. A source familiar with the situation, who requested anonymity, said Democrats angry about the package arrangement were pushing to leave all six of the slots vacant instead of taking the deal, which was unacceptable to the White House.
Yet, in an interview with The Huffington Post, Lowery, who led the Southern Christian Leadership Conference after Martin Luther King Jr. and was an active participant in the 1960s civil rights movement, said he didn't know why Obama would sign off on Boggs and Cohen because they are "not worthy of being a federal judge." Lowery also raised concerns that only one of the six nominees is African-American, in a state with one of the highest African-American populations in the country. He said he thought the whole situation must be the result of some kind of White House staff error.
"I think [Obama] must have left it to somebody else," Lowery said. "It was a mistake."
The three civil rights leaders, along with other Georgia groups and lawmakers, held a press conference last month in Atlanta to urge Obama to rescind the nominees and start over. Lowery said he has already spoken directly to Attorney General Eric Holder and expects a phone call soon from Obama to air his concerns about the harm his nominees could do to the black community.
"The example of what just happened with the Voting Rights Act is one thing that we can point to that can happen when you get the wrong people in office," Lowery said, referring to the Supreme Court striking down a section of the 1965 law last year. "Long after the president has gone back to Chicago or wherever in Hawaii, they will still be on the bench."
If the president isn't willing to pull down the nominees, Lowery, now 92, said he and Vivian and Lewis are prepared to testify against them during their Senate confirmation hearing -- a scene that could be particularly awkward for Obama given that he has honored all three with the Medal of Freedom, the highest civilian award.
"That was a part of our strategy ... to get all of these medal winners together," Lowery said. "The president has to pay some attention to the people he awards the medals to."
One member of the Georgia Democratic delegation, Rep. David Scott, has already asked Chairman Patrick Leahy (D-Vt.) if he can testify against the nominees when they get their hearing. In a Friday letter, he called it "an abomination" that the nominees were "drafted in secret" and "not vetted by any legal groups."
A White House aide who would only speak on background suggested the real focus should be on Republican senators unwilling to compromise on nominees that Obama may prefer. The aide pointed to two other Georgia judicial nominees -- Natasha Silas and Jill Pryor -- who haven't moved for years because Chambliss and Isakson wouldn't submit "blue slips" to the Judiciary Committee, a de-facto rule in that committee that allows senators to block or advance home-state nominees.
For now, Lowery said he and his colleagues are just waiting to hear from the president before any final decisions about making the trek to D.C. for the hearing, which hasn't even been set yet.
"If the weather stays the way it is, I probably won't make it. I'm a Southern boy," he said. "I don't know what four, five, six inches of snow looks like."
This story has been updated to include additional reporting.
Before You Go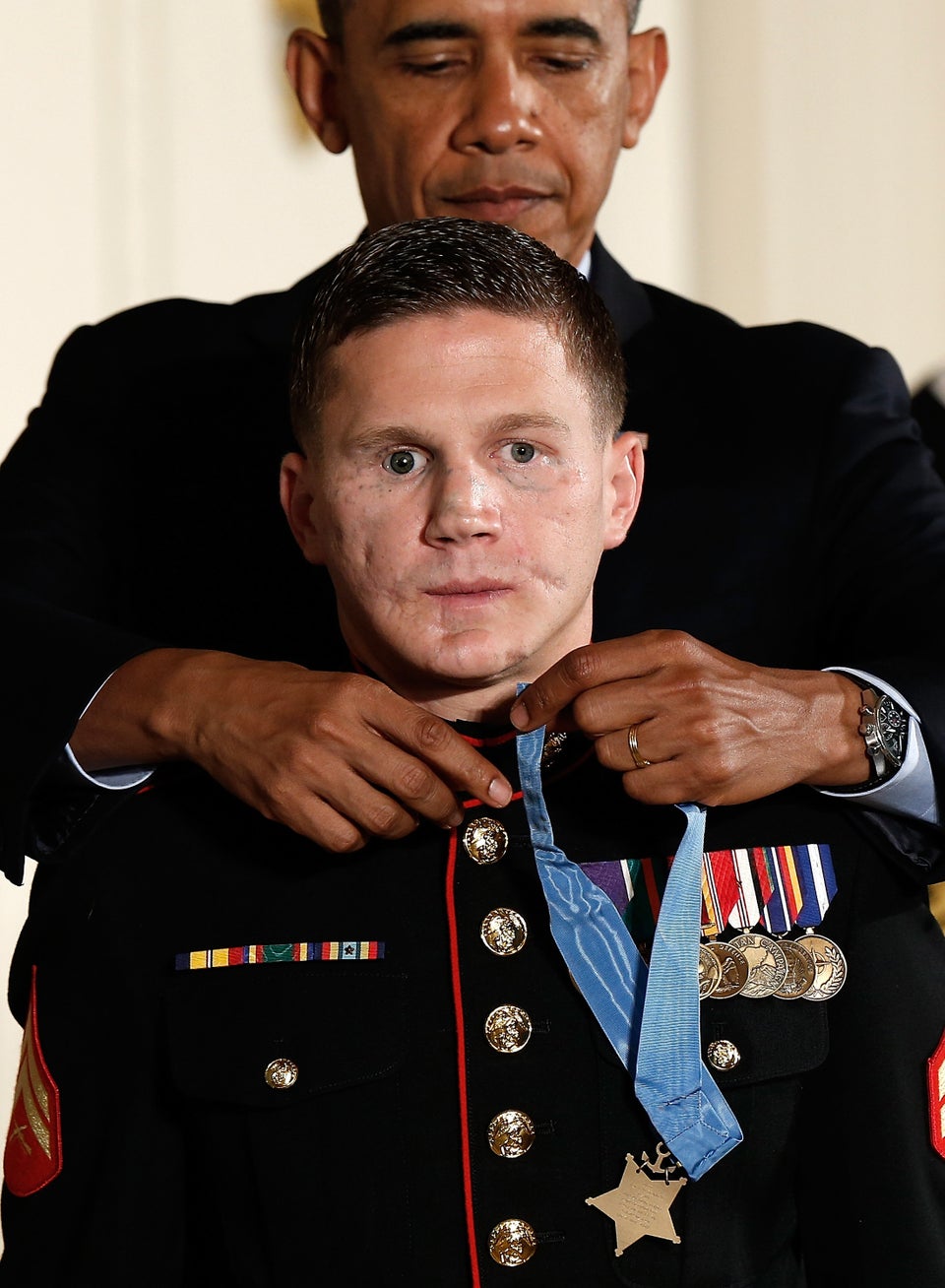 5 Heroes Among Us: Living Medal Of Honor Recipients
Popular in the Community