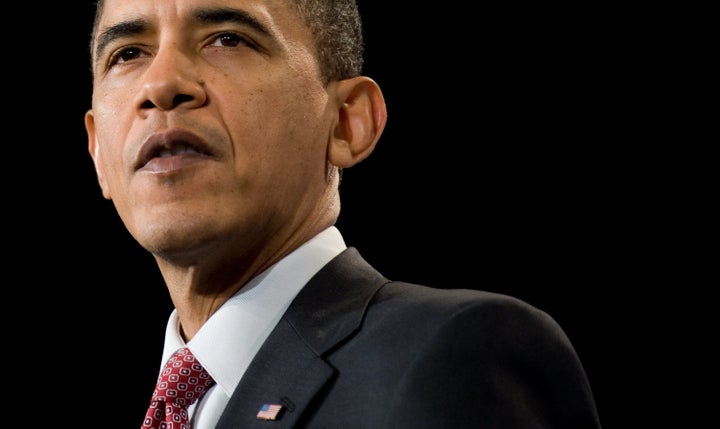 Only days after health care reform was passed into law, President Obama is already starting to reap the benefits in the form of public approval.
A CNN poll conducted March 25-28 shows that his approval rating has jumped five percentage points since last week, from 46 percent to 51 percent. And his disapproval rating has dropped from 51 percent to 48 percent.
On the topic of health care specifically, the president's approval rating now stands at 45 percent, as opposed to a low of 40 percent in CNN's March 19-21 survey. The disapproval rating still stands higher -- with 54 percent saying they aren't happy with the job he did on health care reform. But that too has dropped, from 58 percent the week prior.
The numbers are a small testament to the political wisdom of former President Bill Clinton, who predicted over the summer that Obama would see a big jump in his approval rating should health care reform become law. Clinton, however, predicted at least a 10 percentage point jump -- a surge the president has yet to achieve.
The cross tabs weren't immediately available on the poll, which makes it slightly difficult to ascertain which particular groups are behind the popularity bump. But CNN Deputy Political Director Paul Steinhauser made it quite clear in an accompanying post that the White House is currently enjoying a surge in enthusiasm from the Democratic base and progressive groups. As he writes:
Eighty-six percent of Democrats questioned say they approve of the job Obama is doing, a surge of 12 points over the past week. The poll indicates that 47 percent of Independents approve of the president's performance, up 6 points in a week, and 12 percent of Republicans give him the thumbs up, basically unchanged from a week ago.

"Some parts of the Democratic base, particularly lower-income Americans and union households, appear to be coming back into the fold," says CNN Polling Director Keating Holland. "Obama's approval rating changed the most among Americans who make less than $25,000 a year - the group that is most likely to benefit from the new health care law."

Among union households, the president's approval rating soared 9 points to 58 percent.
Calling all HuffPost superfans!
Sign up for membership to become a founding member and help shape HuffPost's next chapter