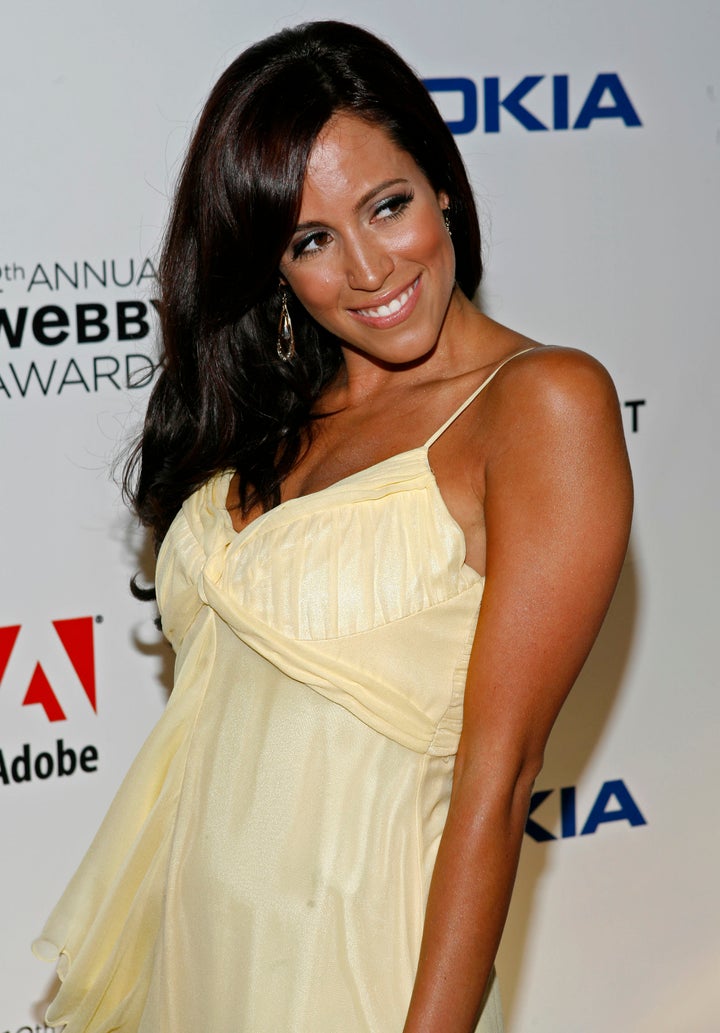 Amber Lee Ettinger, the model and actress who found Internet stardom as "Obama Girl" in 2008, still isn't ready to endorse the president's reelection campaign.
In an interview with the Daily Caller, Ettinger said she was "not as excited as I was the last time, that's for sure." That's not incredibly surprising considering her 2007 YouTube hit, "Crush on Obama," was a breathless video worship of the then-candidate that has been viewed over 100 million times. But Ettinger also declined to give any support to the president.
"At this point I'm keeping that to myself," she told the Daily Caller. "If I'm not making videos, I'm not sure it's anyone's business who I'm voting for this time around."
Ettinger has spoken about her tepid feelings toward the president before. Earlier this year, she expressed concern that her label as "Obama Girl" was holding back her career. She also gave Obama some credit, but said that he hadn't necessarily done enough to win her vote yet.
"I haven't really decided which way I'm going to go yet," she told Politico about whom she'd vote for in the upcoming election. "I'm still keeping my eyes and ears open. I certainly don't dislike Obama. I think he's done a lot of really great stuff, but he doesn't get enough credit for the things he does. What he does is just never enough. For me, being Obama Girl, it's hard because I get people saying, 'switch to the other side! Make videos for Ron Paul! Why are you with Obama? He sucks!'"
Popular in the Community