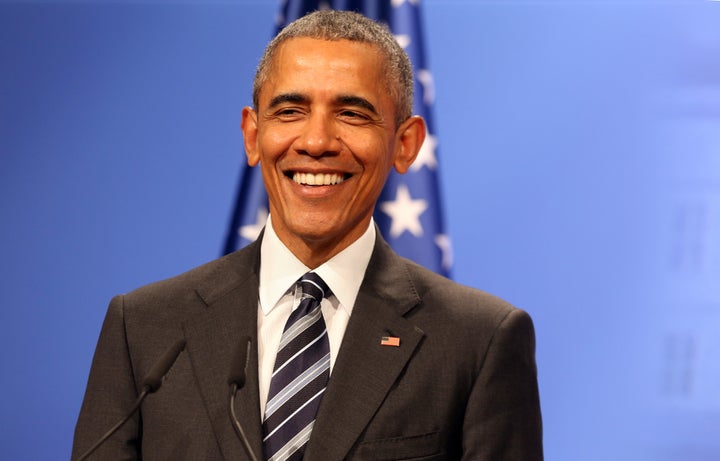 President Barack Obama has some strong words about the economic proposals of the Republicans vying to succeed him.
"If you look at the platforms, the economic platforms of the current Republican candidates for president, they don't simply defy logic and any known economic theories, they are fantasy," the president said in a lengthy New York Times Magazine interview about his economic legacy, published Thursday.
Obama singled out for criticism the Republican presidential candidates' proposed tax cuts for wealthy Americans and rollback of environmental regulations.
"Slashing taxes particularly for those at the very top, dismantling regulatory regimes that protect our air and our environment and then projecting that this is going to lead to 5 percent or 7 percent growth, and claiming that they'll do all this while balancing the budget," he said. "Nobody would even, with the most rudimentary knowledge of economics, think that any of those things are plausible."
Obama's complaint is reminiscent of comments from the then-presidential candidate George H.W. Bush, who said something similar about the tax proposals of his rival Ronald Reagan in 1980. Bush, who eventually became president in 1989, accused Reagan of peddling a "voodoo economic policy" for claiming that he could enact across-the-board tax cuts and still balance the budget thanks to the economic growth the cuts would spur.
Of course, Reagan won the nomination and then the election, and in the process, reshaped the political balance of power in the country.
Obama acknowledged that could be why Republican presidential hopefuls today push tax cuts as an economic and budgetary cure-all, despite all the evidence to the contrary.
The tax cuts Trump's rival Sen. Ted Cruz (R-Texas) proposes would reduce federal revenue by $8.6 trillion over a decade -- and go disproportionately to the wealthiest Americans, according to the Tax Policy Center.
Obama argued that this particular orthodoxy left over from Reagan's presidency must end for sane policy to prevail.
"If we can't puncture some of the mythology around austerity, politics or tax cuts or the mythology that's been built up around the Reagan revolution, where somehow people genuinely think that he slashed government and slashed the deficit and that the recovery was because of all these massive tax cuts, as opposed to a shift in interest-rate policy -- if we can't describe that effectively, then we're doomed to keep on making more and more mistakes," he told the Times.
Before You Go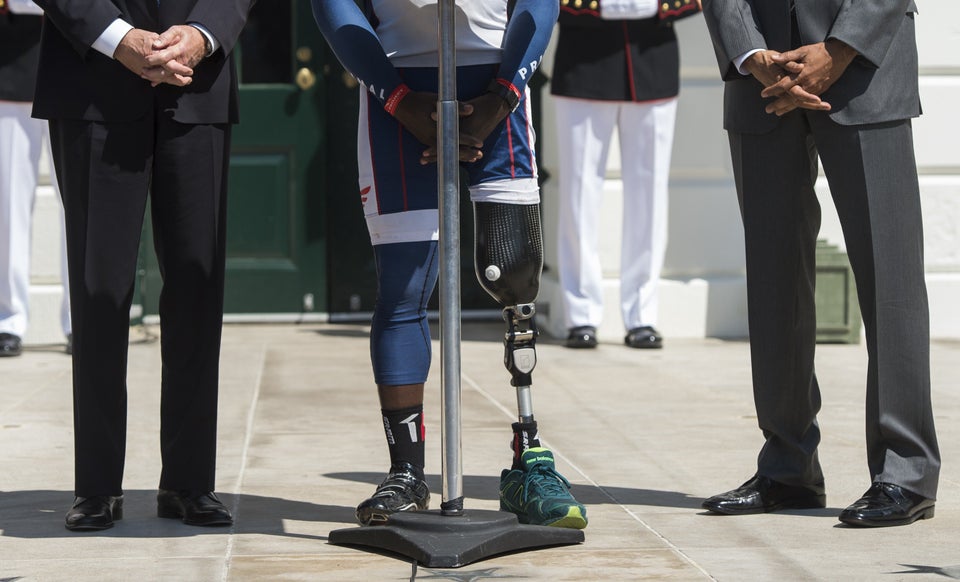 Obama Welcomes Wounded Warriors To White House
Popular in the Community