Obama, campaigning for Democratic nominee Hillary Clinton at a rally in Greensboro, North Carolina, hammered Republicans still standing by their presidential nominee, even after a 2005 recording revealed him boasting of sexual assault and making vulgar comments about women.
"You can't have it both ways here," Obama said. "You can't repeatedly denounce what is said by someone and then say, 'But I'm still gonna endorse them to be the most powerful person on the planet' and to put them in charge."
"So I just want to make that point, because there are still a number of Republican elected officials, some of whom I know and I'm sure are embarrassed and say, 'Wow, that was a really terrible thing he said,' but they can't bring themselves to say, 'I can't endorse this guy."
The recording of Trump's remarks, first published by The Washington Post on Friday, turned the presidential race on its head as Republicans scrambled to distance themselves from the reality TV star. But, as Obama noted, Trump's true character has been apparent throughout the campaign.
"Why'd it take so long for some of them to finally walk away?" the president asked. "I mean, we saw this coming. He's been saying really bad stuff for awhile now. What did you think? He was just gonna transform himself? I mean, I'm 55, it's hard for me to change. I know at 70 it's gonna be harder."
"Now, I don't think that's how the majority of Republicans think, but this is the habits that you get into that create this kind of nominee. And now you find a situation in which the guys says stuff that nobody would find tolerable if they were applying for a job at 7-11," Obama also said.
"You don't have to be a husband or a father to hear what we heard just a few days ago and say, 'That's not right,'" Obama said. "You just have to be a decent human being to say that's not right."
Earlier Tuesday, White House press secretary Josh Earnest said Obama considers Trump's remarks "repugnant" and agrees with Vice President Joe Biden's assessment that Trump was referencing sexual assault.
HUFFPOST READERS: What's happening in your state or district? The Huffington Post wants to know about all the campaign ads, mailers, robocalls, candidate appearances and other interesting campaign news happening by you. Email any tips, videos, audio files or photos to scoops@huffingtonpost.com.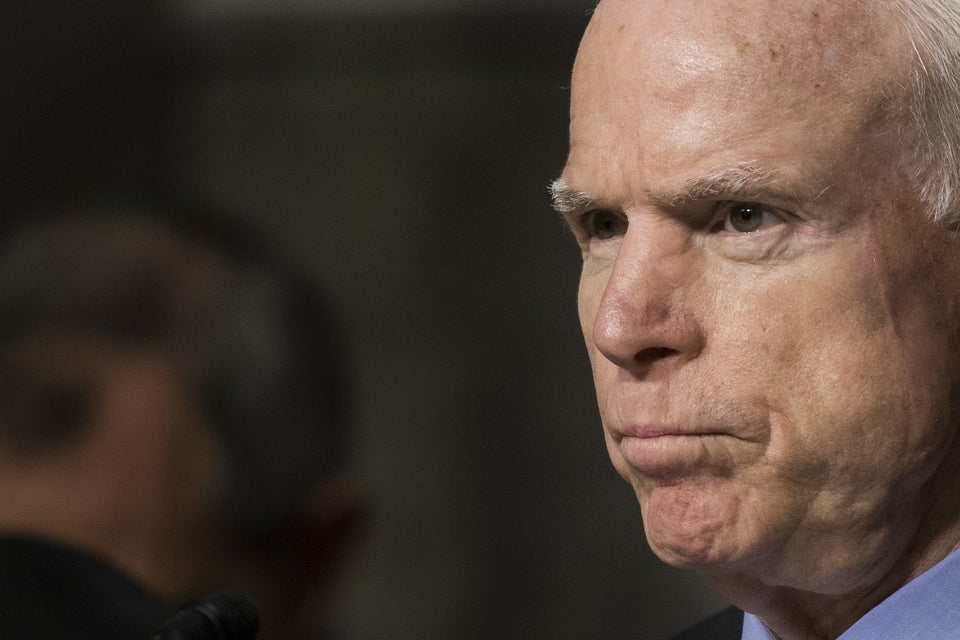 Republicans Who Have Withdrawn Their Support For Donald Trump
Popular in the Community