WASHINGTON -- President Barack Obama said Tuesday that he is willing to negotiate with Republicans over health care or any other topic, but only after Congress passes a short-term government funding measure and increases the debt limit.
"What I've said is that I will talk about anything," he said, after declaring in his opening statement, "We can't make extortion routine as part of our democracy."
Obama said that the United States could not afford to deal with "manufactured crises" over funding the government and paying its existing obligations.
"Think about it this way: The American people do not get to demand a ransom for doing their jobs," he said. "You don't get a chance to call your bank and say I'm not going to pay my mortgage this month unless you throw in a new car and an Xbox."
Obama also pointed out that the shutdown had occurred as a result of Republicans' strong opposition to the health care law he passed. "The way we got to this point was one thing and one thing only: this Republican obsession with dismantling the Affordable Care Act," he said. "Most Americans -- Democrats and Republicans -- agree that health care should not have anything to do with keeping our government open or paying our bills on time."
He signaled openness to a short-term deal to end the shutdown, an idea floated by National Economic Council Director Gene Sperling on Monday. "It is the responsibility of Congress to decide how long and how often they want to vote on doing that, the important thing is that they not threaten default and that they not put our country on the brink of that," Sperling said. "Longer is better for economic certainty and jobs, but it is ultimately up to them."
Obama also addressed the continued pain caused by sequestration, in response to a question from The Huffington Post's Sam Stein. "We're willing to pass at least a short-term budget that opens up the government at current funding levels," he said. "It doesn't even address the harm that's been done because of sequestration."
But he said that even if sequestration cuts aren't reversed in the short-term, the government needs to be funded immediately. "What about all those thousands who've been hurt by sequester? The Democrats aren't making that demand right now," he said. "We understand there's going to have to be some give and take. What we are saying is, don't hurt more people while we're trying to resolve these differences. Let's just at least make sure that we keep the lights on while we're having these conversations."
Obama's comments came after he spoke with House Speaker John Boehner (R-Ohio) by phone earlier on Tuesday. Obama repeated his position that he wanted the House to pass a clean continuing resolution to fund the government and a debt limit hike before negotiating over the deficit. Boehner's reaction was not described in the call readouts from both offices, and a request for comment to the speaker's office was not returned.
Before You Go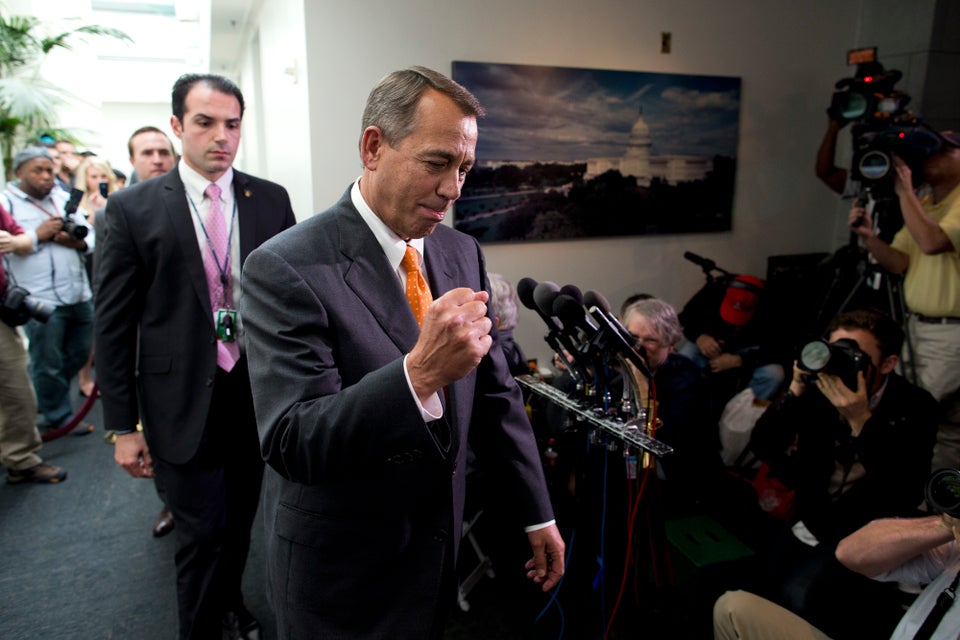 2013 Government Shutdown
Popular in the Community