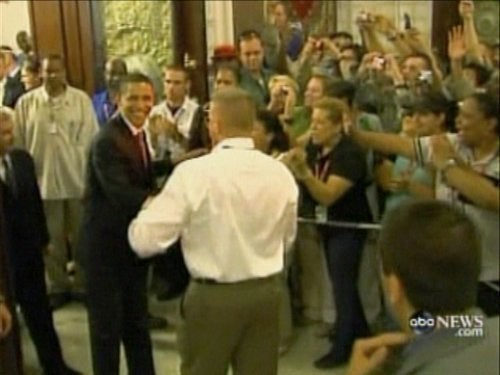 Barack Obama met with a crowd of cheering troops and State Department workers in Baghdad Monday night.
"So I don't care whether you are a Sailor, a Soldier, an Airmen, or Marine. A National Guard, a Reservist, active duty, we just want to say thank you," Obama said.
"Back home, as I travel all across the country, every single day I meet your friends, your family members, your co-workers, and the main thing they want me to communicate is how proud they are of you," Obama continued. "They may disagree on politics. They may disagree on the issues. But the country is absolutely united in the excellence, the devotion, the dedication with which you have performed your duties, here.
Popular in the Community