The document released Tuesday morning contained few surprises and failed to remedy conflicts between President Barack Obama's aspirations to shut down Guantanamo during his final year in office and legal restrictions imposed by Republicans in Congress that prevent the president from sending any of the remaining detainees to the U.S. It was released not because of a breakthrough agreement between the White House and Congress but because of a deadline set by lawmakers for "the details of a comprehensive strategy" on how to detain current and future people captured as part of the broad-reaching war on terror.
Speaking from the White House, Obama reminded Americans that closing Guantanamo Bay was once a bipartisan goal, backed by former President George W. Bush.
"Keeping this facility open is contrary to our values. It undermines our standing in the world. It is viewed as a stain on our broader record," the president said, reiterating past points about the excessive cost of maintaining the overseas prison and the fact that the U.S. currently imprisons multiple terrorists who were convicted in federal court in federal prisons. The Pentagon estimates that closing Guantanamo could save at least $335 million over 10 years and up to $1.7 billion over 20 years.
"The plan we're putting forward today isn't just about closing the facility at Guantanamo," Obama said. "This is about closing a chapter in our history and reflects the lessons that we've learned since 9/11."
The plan closely resembles what Obama has long called for: transferring those who have been cleared for release to third-party countries, bringing those who can be charged with a crime to trial in the military justice system or in a foreign court, and working with Congress to move the remaining prisoners to a U.S. prison -- an effort lawmakers outlawed in the annual defense spending bill.
The White House refers to the population of prisoners that can't be charged with a crime -- either because of lack of evidence or because the evidence available is tainted by torture -- but are deemed too dangerous to release as the "irreducible minimum." There are currently 91 prisoners at Guantanamo Bay, including 35 who have been approved for transfer and seven who are facing charges in the military commissions system.
A senior administration official said Tuesday that the prisoners who cannot be released abroad could be transferred to a modified existing military facility on U.S. soil or to a new site built specifically for the Guantanamo prisoners. The Pentagon plan does not recommend a specific site, but Fort Leavenworth in Kansas and the U.S. Naval Consolidated Brig in South Carolina have been floated as possible facilities.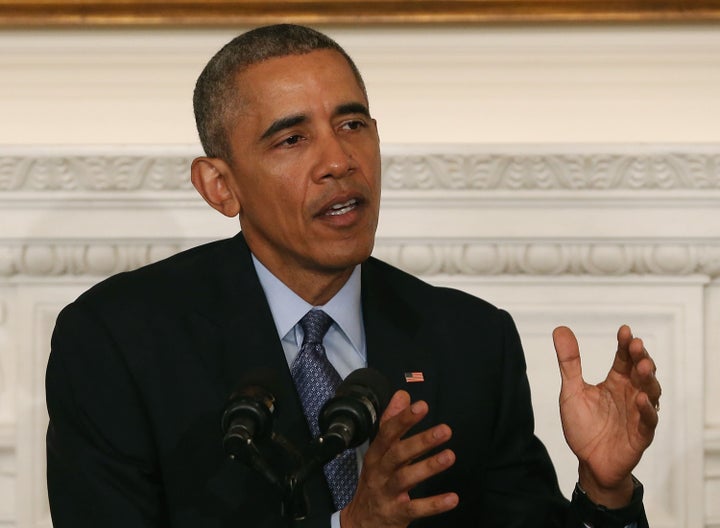 Republicans reject any proposal that involves moving Guantanamo detainees stateside, making it unclear how Obama will implement the Pentagon's plan without completely bypassing lawmakers. Sen. Pat Roberts (R-Kan.) has placed a hold on the president's nominee for the secretary of the Army, Eric Fanning, the first openly gay individual to be nominated to head one of the military branches. Katherine Knight, a spokesman for Roberts, said he is willing to use "any legislative tools at his disposal to prevent this transfer."
The senior administration official described the Republican opposition as nonsensical.
"To think that we can't hold 30 to 60 people in a DOD facility securely, we don't accept that premise," he said.
He acknowledged the uphill battle the White House faces in getting congressional Republicans to accept the proposed plan to close Guantanamo, but said Obama is committed to taking Guantanamo "off the plate of the next president." As for how to do that given the current legal restrictions, the official simply told reporters, "It's an occupational requirement to be optimistic in this business."
While the Pentagon's plan explicitly referred to working with Congress to find a way to transfer the remaining Guantanamo prisoners to a U.S. facility, Obama has not ruled out bypassing Congress and using his executive authority to close the prison facility, which numerous Defense Department officials say serves as a terrorist recruitment tool. Former White House legal experts have argued that the ban on transferring detainees to the U.S. infringes on the president's constitutional right to make "tactical military decisions."
Sidelining Congress would guarantee a dramatic showdown between the president and congressional Republicans, who have threatened to sue Obama if he were to do so. Congressional Democrats may try to introduce legislation allowing the transfer of detainees to the U.S. and attach it to must-pass legislation -- the same way Republicans pushed through the initial transfer ban -- but it is unlikely Republicans would cave, especially during an election year.
In addition to enraging opponents of closing Guantanamo Bay, the Pentagon's plan falls short of the demands of some human rights advocates who have lobbied for years to shut down the prison.
"The proposal to move some of the detainees to the U.S. mainland for continued detention without charge is reckless and ill-advised," human rights group Amnesty International said in a statement. "It won't appease members of Congress who appear bent on making Guantanamo a permanent offshore prison for individuals captured in a global, apparently endless war. And it won't end indefinite detention -- it will shift it to the U.S. mainland." The group wrote Obama in October warning him against moving indefinite detention to the U.S.
The Center for Constitutional Rights, an organization whose lawyers have represented multiple Guantanamo detainees, charged that the plan "does not 'close Guantanamo,' it merely relocates it to a new ZIP code."
"The infamy of Guantanamo has never been in just its location, but rather its immoral and illegal regime of indefinite detention," the group said in a statement.
Nick Baumann contributed reporting.
This post has been updated with statements from Obama and Amnesty International.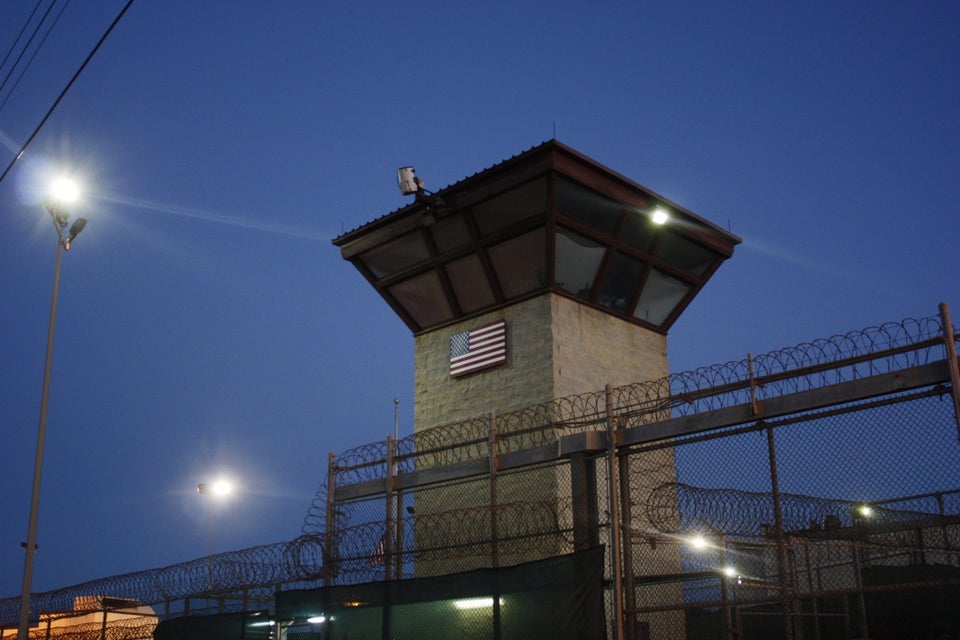 Inside Guantanamo's Prison Facility
Popular in the Community