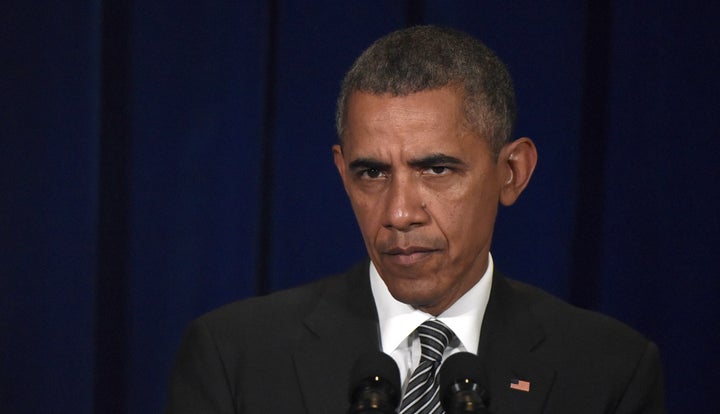 WASHINGTON -- Hillary Clinton has said that, as president, she would use her executive authority to tighten a loophole that lets people buy guns online and at gun shows without a background check.
In separate letters, more than 120 House and Senate Democrats wrote to Obama on Monday urging him to take executive action to eliminate ambiguity surrounding the term "engaged in the business" as it relates to federally licensed firearms dealers.
Currently, only licensed gun dealers are required to perform background checks for all gun sales, and only those "engaged in the business" of dealing in guns are required to get a license from the Bureau of Alcohol, Tobacco, Firearms and Explosives (ATF). But because the term is vague -- is someone "in the business" if they sell eight guns? Seven guns? -- people can sell guns at a high volume online or at gun shows without performing background checks.
"Updating the definition of 'engaged in the business' to provide more explicit guidance as to which gun sellers are required to obtain a federal firearms license would not impact a father giving a gun to his son, or an individual selling his gun on the internet," reads the Senate letter. "But it will help ensure that individuals are not able to continue to ... sell guns at a high volume without any oversight by ATF and without conducting background checks."
"This type of action is not without precedent," reads the House letter, "as many states have provided this type of explicit guidance regarding which vendors engaged in retail sales in the state are required to collect states' sales tax."
The effort was led by Sen. Chris Murphy (D-Conn.) and Rep. Mike Thompson (D-Calif.).
Obama has previously said he's exhausted all tools available to him to strengthen gun control. He signed 23 executive actions on gun control in the weeks after the December 2012 massacre at Sandy Hook Elementary in Newtown, Connecticut. But in the absence of congressional action, there's only so much he can do.
A White House spokesman did not immediately respond to a request for comment.
Administration officials told The Washington Post's Greg Sargent in October that the idea is far more complicated than it might seem and could lead to legal challenges. White House press secretary Josh Earnest said earlier this month he's not sure if Clinton's proposal, also backed by fellow Democratic presidential candidate Martin O'Malley, is doable.
"I'm not sure that the administration has conducted a legal analysis of their specific proposals," Earnest said at his Nov. 3 briefing. "But what the administration is doing, at the direction of the president, is actually carefully considering what authorities are available to the president and looking to see if there are some additional steps that can be taken to prevent criminals ... from getting their hands on a gun so easily."
Democrats have recently stepped up their calls on Obama to act on gun control, perhaps because his time in the White House is winding down. A few lawmakers wrote to him earlier this month urging him to use his authority to require gun manufacturers who sell guns to the government to use stricter safety measures, such as researching "smart guns" and working with law enforcement.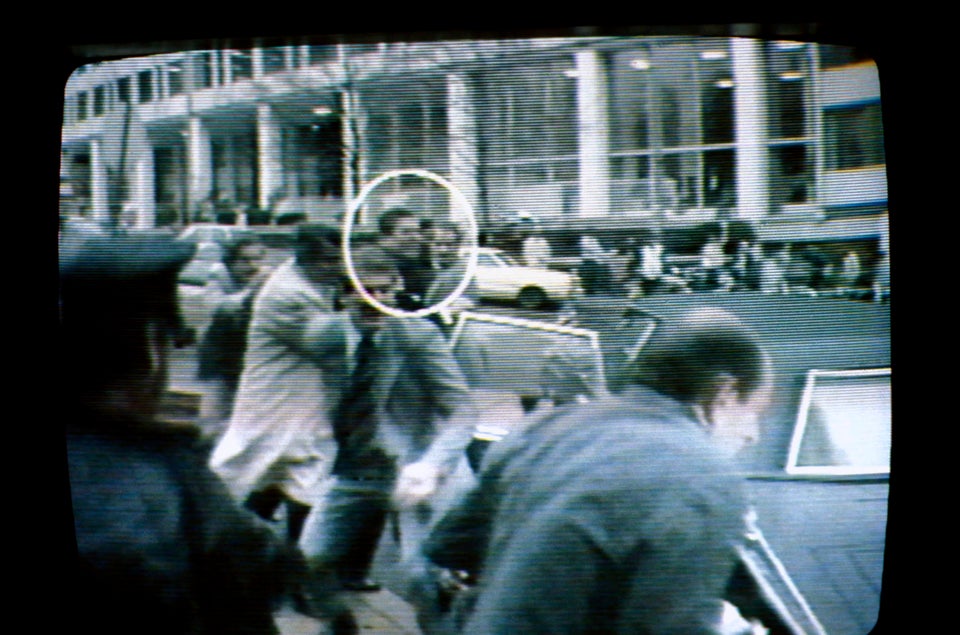 Pivotal Moments In The U.S. Gun Control Debate
Popular in the Community