President Barack Obama issued a video response Friday to a petition on the White House website calling for the stricter gun control measures in the wake of last week's mass shooting in Newtown, Conn.
"Like the majority of Americans, I believe that the Second Amendment guarantees an individual right to bear arms," Obama said in the video. "It's encouraging that many gun owners have stepped up this week to say there are steps we can take to prevent more tragedies like the one in Newtown."
Obama continued: "Here's what I think we should do. This week I called on Congress to take up and pass common-sense legislation that has the support of the majority of the American people, including banning the sale of military-style assault weapons and high-capacity ammunition clips, and making sure criminals can't take advantage of legal loopholes to get their hands on a gun."
"The goal of this petition is to force the Obama Administration to produce legislation that limits access to guns," reads the petition, launched hours after a gunman killed 20 children and six adults at Sandy Hook Elementary School. "While a national dialogue is critical, laws are the only means in which we can reduce the number of people murdered in gun related deaths."
Petitions on the White House website must pass a threshold of 25,000 signatures in order to warrant a response from the administration. The gun control petition quickly blew past that threshold, and on Monday overtook a submission asking Obama to allow Texas to secede from the union.
In his response, Obama called on the petitioners to contact their representatives in Congress to support tougher gun measures.
"If there's even one thing we can do as a country to protect our children, we have a responsibility to try," Obama said.
The response is the latest effort by the Obama administration signaling a renewed focus on reducing gun violence. On Wednesday, the president held a press conference to announce the formation of a task force, headed by Vice President Joe Biden, to address the problem.
"The fact that this problem is complex can no longer be an excuse for doing nothing," Obama said. "The fact that we can't prevent every act of violence doesn't mean we can't steadily reduce the violence."
Before You Go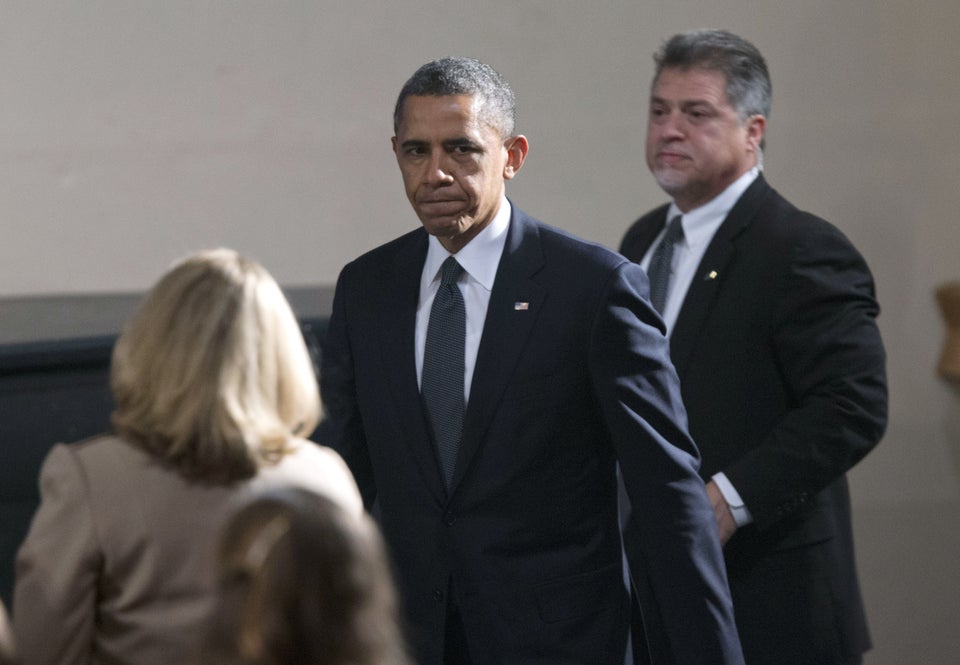 Obama Speaks At Sandy Hook Vigil
Popular in the Community