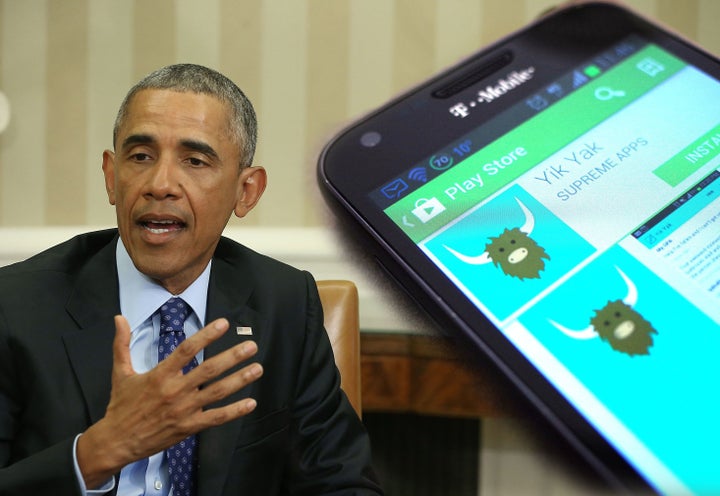 Yik Yak is a popular smartphone app among college students. Everyone posting to a campus's Yik Yak feed is anonymous, but because of the geolocation restriction, only those on or very close to the school's property can post in the mobile forum. 
Just 18 percent of all comments about Obama's gun control measures posted between 12 noon and 8 p.m. Eastern on Tuesday were "disapproving," an analysis by Yik Yak for The Huffington Post found, while 30 percent were neutral.
Yik Yak's analysis showed 52 percent of the "yaks," as the posts are called, were "approving." Five percent of those thought Obama's policy was the right thing, but wished it hadn't been done as an executive order.
Close to half -- 46 percent -- of those who disapproved of Obama's gun control action did so because they appeared to be "anti-Obama/liberals/the liberal agenda," according to Yik Yak. A quarter of the 18 percent who disapproved said they opposed a perceived encroachment on the Second Amendment. 
Posts reviewed by HuffPost showed reactions ranged from illicit anger to nuanced policy discussions, as well as jokes about the politics of the issue. In fact, some of the posts classified as "disapproving" could be considered satire, such as the example from Ohio State University seen below.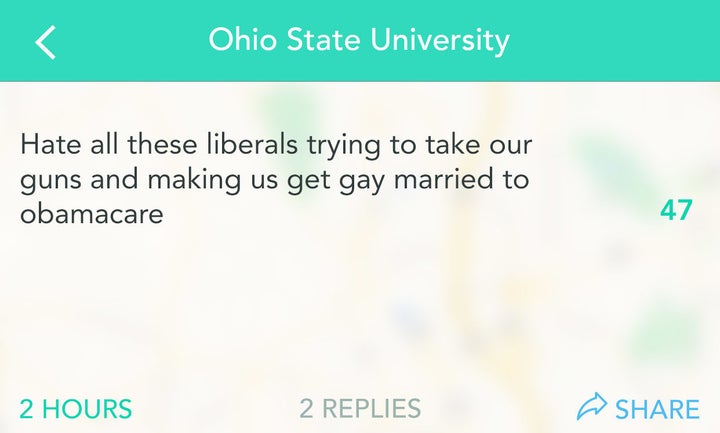 However, a Yik Yak representative said what they've seen is that many of the disapproving posts were not as light in tone. Many also tended to sit very low on the feed, Yik Yak said, meaning that people were not "upvoting" the posts to express approval.
While Yik Yak users don't represent American college students as a whole, the analysis provides a glimpse into how some students feel about the announcement.
A Pew Research Center poll from August found 84 percent of Americans ages 18 to 29 supported background checks at gun shows. People who were more highly educated were more likely to support this and other gun control proposals.
A selection of posts on Yik Yak about Obama's gun control action (some with explicit language) are displayed below: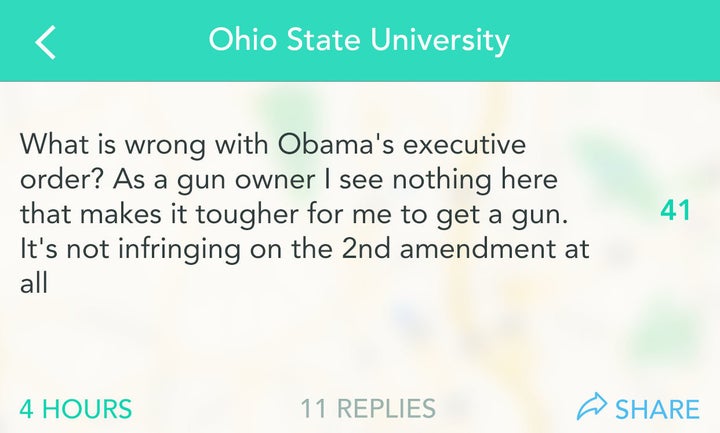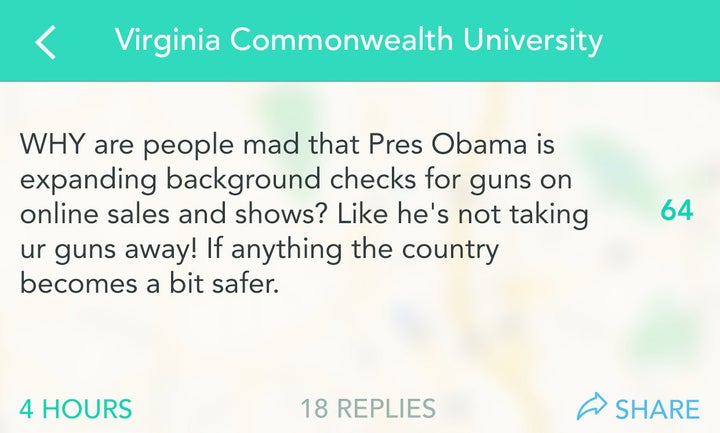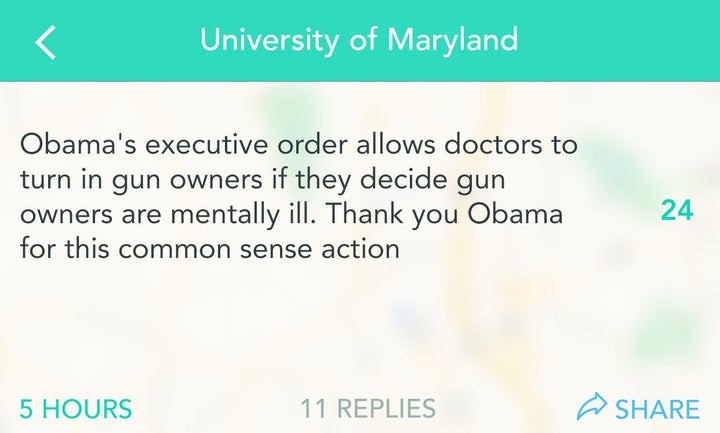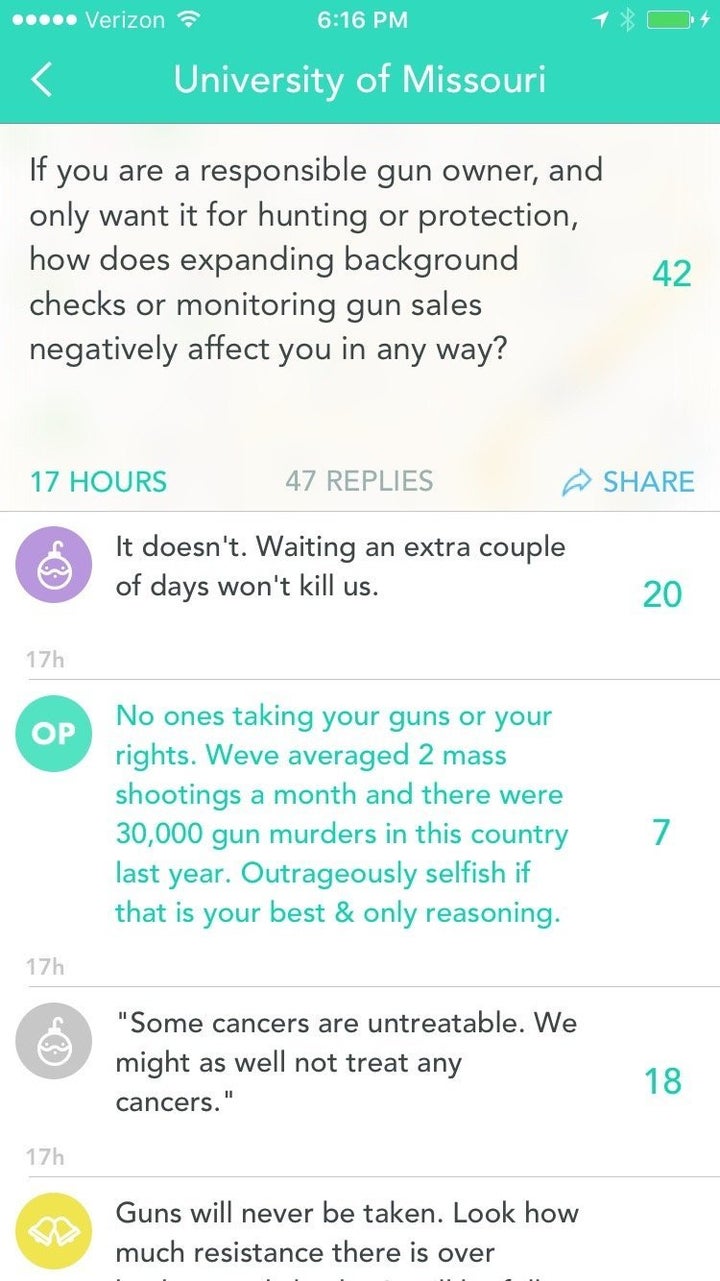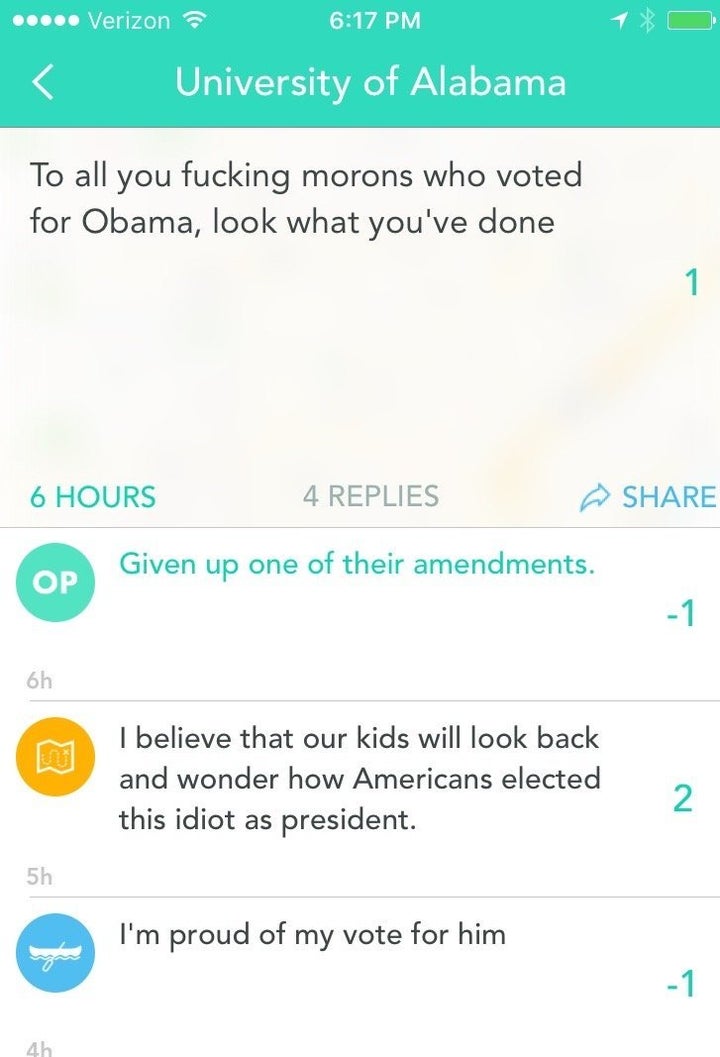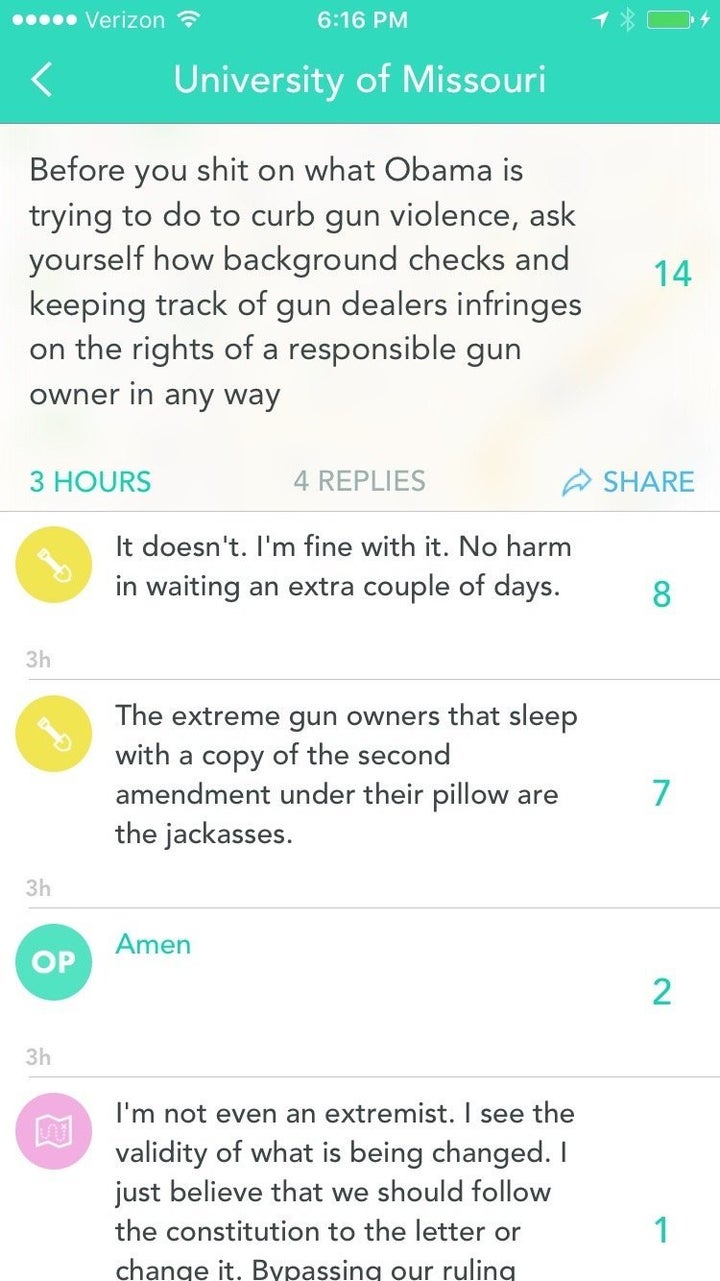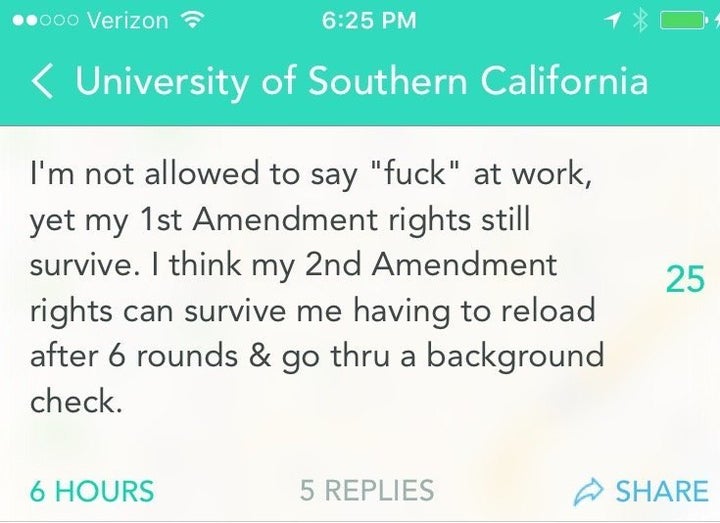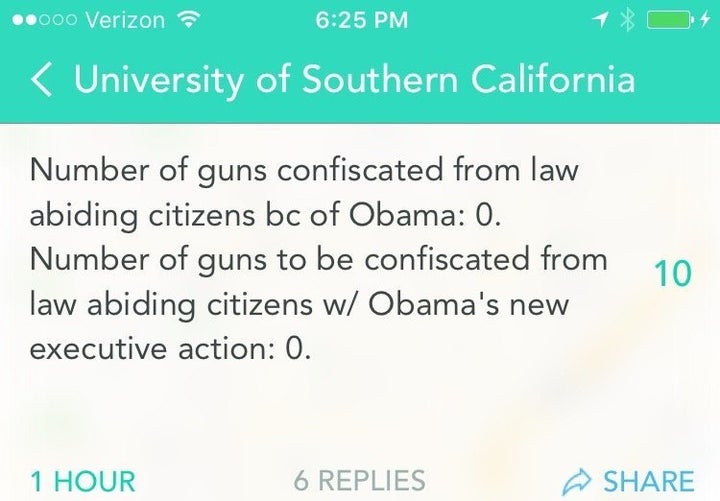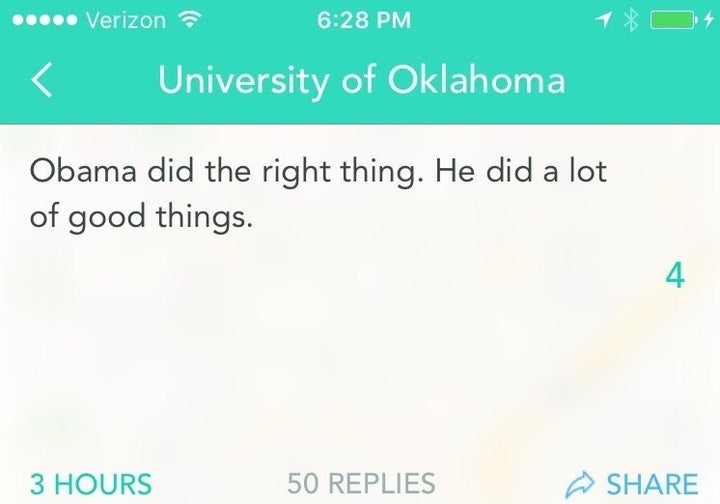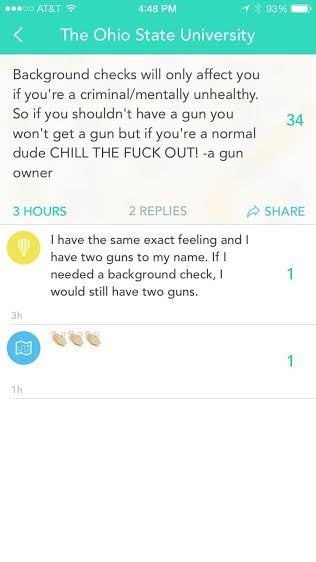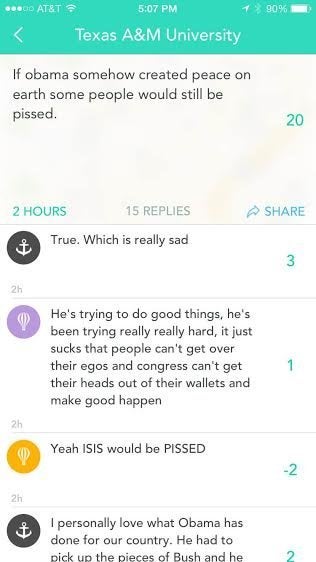 Calling all HuffPost superfans!
Sign up for membership to become a founding member and help shape HuffPost's next chapter