WASHINGTON -- President Barack Obama offered some of his most forceful comments to date on gun violence in America, hours after the country faced its 74th school shooting in the 18 months since the elementary school massacre in Newtown, Connecticut.
During a Q and A with Tumblr founder and CEO David Karp, Obama was asked about the spate of mass shootings in the United States and lack of action on gun control. The president said it is his "biggest frustration so far" that America has been unwilling to take basic steps to reduce gun violence.
"The country has to do some soul-searching on this. This is becoming the norm," Obama said. "Our levels of gun violence are off the charts. There's no advanced developed country on earth that would put up with this."
The president said he respects gun rights, but he lamented the fact that even a modest bill to expand background checks failed to pass in the Senate last year. That legislation, which would have required universal background checks for all gun purchases, fell victim to a GOP-led filibuster amid intense pressure from the National Rifle Association.
"Most members of Congress are terrified of the NRA," Obama said. "The only thing that is going to change is public opinion. If public opinion does not demand change in Congress, it will not change."
Stricter gun laws rose to the top of Obama's agenda at the start of his second term, after the 2012 Sandy Hook Elementary School shooting left 20 children and six educators dead. Despite the failure of the background checks measure, the president has continued his call on Congress to act and quietly approved modest reforms through executive action.
But his presidential powers grant him only limited authority, Obama said, noting, "We don't have enough tools right now to make as big a dent as we need to."
Congress has shown little appetite to revisit gun control -- let alone in an election year where Democrats face an uphill battle holding onto their Senate majority. House Republican leaders have said existing laws are adequate, although the lower chamber did boost funding for the national background checks database earlier this month shortly after a gunman left several dead near the University of California, Santa Barbara.
Richard Martinez, the father of one of those victims, lashed out at "craven politicians and the NRA" for failing to act on gun control, blaming them in part for his son's death. Obama expressed sympathy for Martinez, whose outburst became yet another symbol of public frustration with gun violence.
"As a father myself, I could not understand the pain he must be going through … just the primal scream that he gave out," Obama said, adding later that even the "mildest restrictions" would not get through Congress right now.
"We should be ashamed of that. This is becoming the norm and we take it for granted in ways that, as a parent, are terrifying to me," he said.
Lawmakers have sought to shift the focus to mental health, pointing out that many mass shooters have struggled with mental health issues. But Obama rejected the notion that mental health was the cause of gun violence.
"The United States does not have a monopoly on crazy people. It's not the only country that has psychosis," he said. "And yet we kill each other in these mass shootings at rates that are exponentially higher than anyone else. Well, what's the difference? The difference is that these guys can stack up a bunch of ammunition in their houses, and that's sort of par for the course."
Before You Go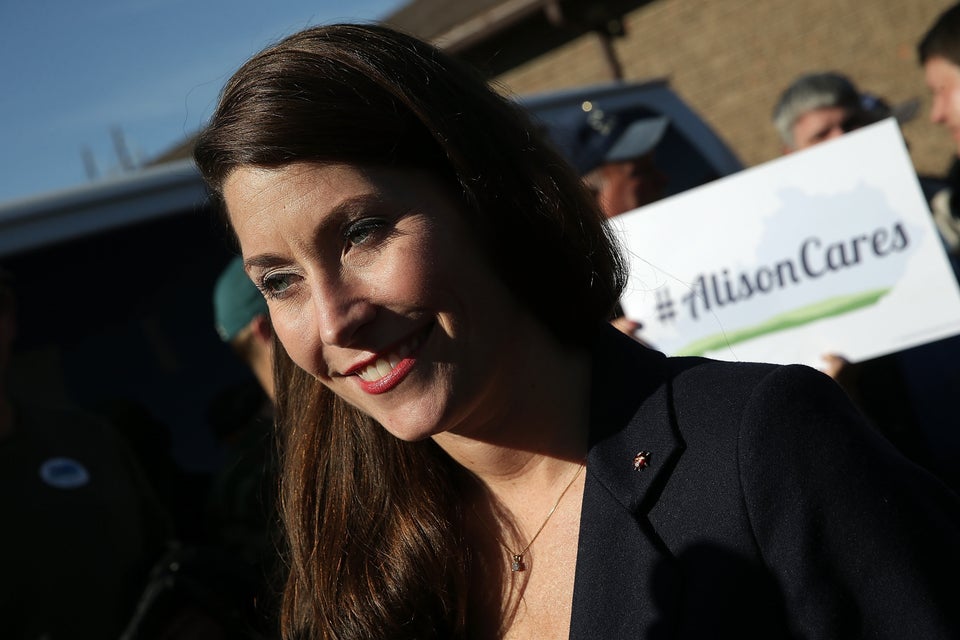 Guns In Campaign Ads
Popular in the Community