WASHINGTON -- In the first working week of his last calendar year in office, President Barack Obama defied Congress and pursued long-stalled gun control methods through executive action.
Obama gave a speech on his proposals at the White House on Tuesday, where he was joined by former Rep. Gabrielle Giffords (D-Ariz.), who was shot in the head along with 18 others at a supermarket in Tucson five years ago this week. The president was introduced by Mark Barden, the father of one of the 20 children killed in the 2012 shooting at Sandy Hook Elementary School in Newtown, Connecticut.
Tearing up during his remarks, Obama emphasized a point he's made after the many mass shootings that have occurred during his presidency, saying that America is "the only advanced country on Earth that sees this kind of mass violence erupt with this kind of frequency."
"Somehow, we become numb to it and we start thinking, 'This is normal,'" Obama said.
"Instead of thinking about how to solve the problem, this has become one of our most polarized, partisan debates," he added.
The series of proposals, which the administration first unveiled on Monday, are designed to shore up holes in the federal background check system for gun purchases, devote millions of additional dollars to mental health services, and kick-start so-called smart gun technology.
Republicans denounced the proposals before they debuted as inherently unconstitutional, foreshadowing what will likely be a contentious legal battle.
"This is a dangerous level of executive overreach, and the country will not stand for it," said House Speaker Paul Ryan (R-Wis.)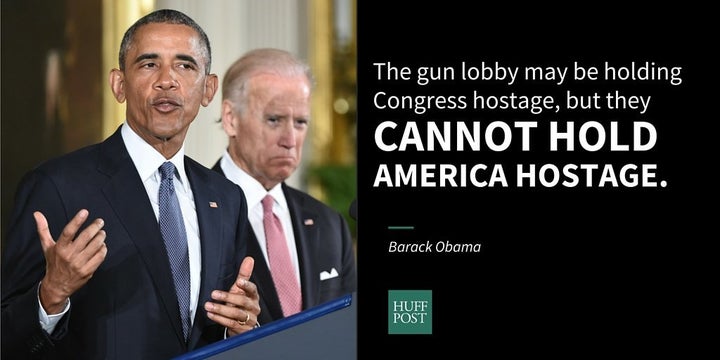 But Obama has been increasingly unbowed as his time in the White House comes to a close. Aides said few issues have frustrated him more than the inability to forge a legislative consensus around gun control measures, which failed to pass the Senate in the months following the 2012 Newtown shooting, amid fierce opposition from the National Rifle Association.
"The gun lobby may be holding Congress hostage right now, but they cannot hold America hostage. We do not need to accept this carnage as the price of freedom," the president said.
"Every time I think about those kids, it gets me mad," he added, in reference to the elementary schoolers who died in Newtown. "And by the way, it happens on the streets of Chicago every day."
The president's executive actions, aides said, were birthed from this sense of frustration.
"These are not only recommendations that are well within my legal authority and the executive branch, but they're also ones that the overwhelming majority of the American people, including gun owners, support me doing," Obama told reporters on Monday.
Though gun control advocates cheered the executive actions, it wasn't clear how far their impact would reach. Attorney General Loretta Lynch said she did not have an estimate on how many additional gun dealers would have to obtain licenses to sell firearms or how many more background checks would be conducted. She noted that there was no legal basis for the administration to declare that firearms sellers that conduct more than a certain number of sales should qualify as businesses subject to the background check system.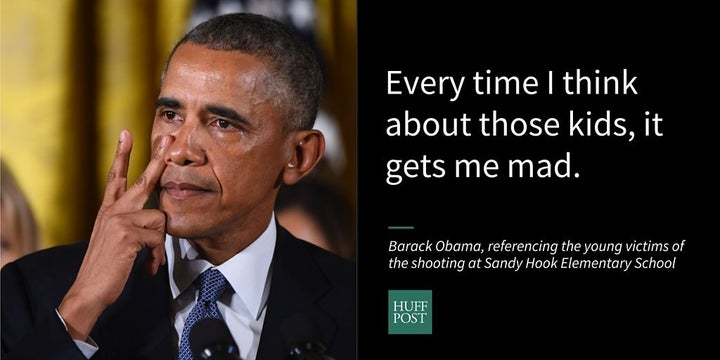 Rather, the administration would seek to enhance the process by issuing tighter guidance, rather than tacking on new regulations. The approach allows the administration, as Lynch said, to implement rules more quickly, but also raises questions about why the president waited two-plus years after Newtown to begin the process.
Chief among the new guidance is for the Bureau of Alcohol, Tobacco, Firearms and Explosives to finalize two rules. One would require background checks for people trying to purchase dangerous firearms through a trust, corporation or other legal entity. The other would declare that those who ship firearms notify law enforcement if the weapons are lost or stolen in transit.
"During the first part of 2016, ATF is going to engage in the business of educational initiatives targeting not just gun shows, but flea markets and other places where guns tend to be sold, as well as reaching out to online dealers as well," said Lynch. "They will continue to look at those dealers who sell to prohibited people, which is already ongoing, and we will be looking to see whether or not people once on notice comply with this regulation or whether there are those who seek to still sort of hide in the shadows or hide behind the exceptions and continue to sell firearms without doing what's required. Those cases will be referred to the relevant U.S. attorney's office."
In addition to adding new layers onto the current background check system, the administration is pushing to streamline the current one. The president is proposing that the FBI hire 230 additional examiners to help process background checks on a 24/7 basis. The current system is overloaded and hampered by outdated technology, aides said, with 63,000 background check requests per day. Currently, 91 percent of background checks are done through the federal system within the three days the law allows.
Other components of the president's new proposals include a directive to the departments of Defense, Justice, and Homeland Security to do research into gun safety technology, and a proposal for $500 million in additional funding for increased access to mental health care.
The push for smart gun technology appears to be a token gesture, as most experts say demand, not supply, has held back the development of advanced safety features. The mental health funding does not fall under the rubric of an executive action, as it would require an appropriation and, therefore, the support of Congress. And that, in turn, spotlights the limits of the president's refined approach.
Put simply, Congress still has a say, either in rejecting requests for funding, or in proactively taking funds away from federal agencies if the executive actions go forward.
"I have formally notified Attorney General Lynch that I will aggressively protect our Second Amendment rights using Congress' power of the purse," said Rep. John Culberson (R-Texas). "I notified the attorney general that if the Department of Justice attempted to create new restrictions on our constitutional rights that I would use every tool at my disposal to immediately restrict their access to federal funding."
As for the impending legal theatrics, the administration expressed confidence -- naturally -- that Obama was on solid ground.
"We've looked at this from a number of angles and proposed this guidance in a way that we think is consistent with existing law … as well as consistent with the Second Amendment and wanted to be as careful as we could about that," said Lynch.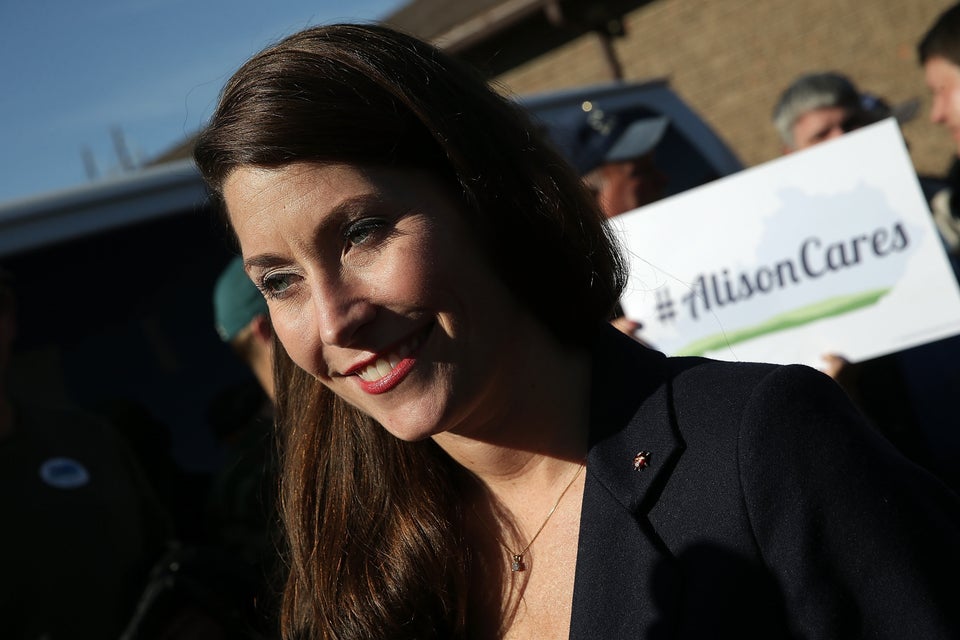 Guns In Campaign Ads
Support HuffPost
The Stakes Have Never Been Higher
Popular in the Community