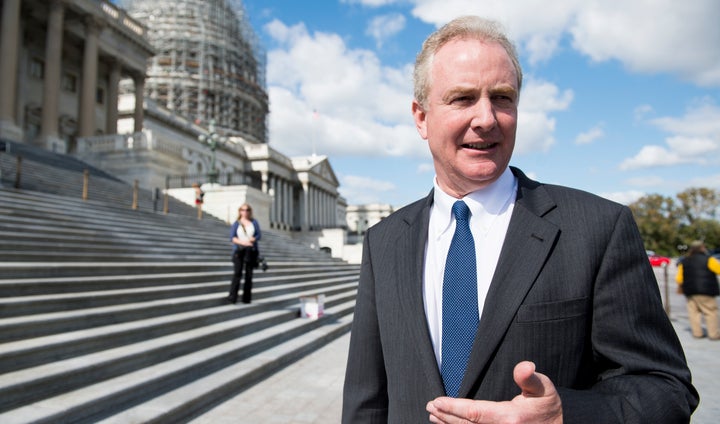 WASHINGTON -- Congressional leaders won't take up gun control legislation, so a handful of Democrats are turning to President Barack Obama to get something done.
Four lawmakers wrote to Obama on Thursday urging him to use his executive authority to require gun manufacturers who sell guns to the federal government to use stricter safety measures, like researching "smart guns" and working with law enforcement. Last year, the government awarded more than $130 million in federal contracts to major gun manufacturers like Glock and Smith & Wesson, both of which also sell guns to the general public.
"As the largest single domestic buyer of guns, the federal government is in a position to demand changes from gun manufacturers through the procurement process," reads the letter from Reps. Chris Van Hollen (Md.), Adam Schiff (Calif.), Elizabeth Esty (Conn.) and Robin Kelly (Ill.).
"We should use our buying power to encourage gun manufacturers to research and create smart guns, to regulate the sales of their guns to ensure that they are only sold to reputable and authorized sellers who conduct background searches on all purchases, and encourage manufacturers to work with local law enforcement," the lawmakers write.
A White House spokesman did not respond to a request for comment on the letter. But Obama has certainly left the door open to further action on guns via executive action.
"The president has made clear that he'll do as much as he possibly can within his power to try to prevent those who shouldn't have guns from getting them in the first place," White House press secretary Josh Earnest said in a briefing last month. "And the president believes strongly that we can do that without undermining the fundamental constitutional rights of law-abiding Americans."
Obama has called U.S. gun laws the "greatest frustration" of his presidency, and he has used his executive authority in the past to try to stem gun violence. He signed 23 executive actions on gun control in the weeks after the December 2012 massacre at Sandy Hook Elementary in Newtown, Connecticut.
The president has also taken other executive actions specifically targeting federal contractors. In May, Obama signed the Fair Pay and Safe Workplaces Executive Order, requiring companies to comply with safety laws and ensure paid sick leave in order to contract with the government. He also signed an executive order in July 2014 barring workplace discrimination against lesbian, gay, bisexual and transgender employees of federal contractors.
Executive actions have the full force of law and may be a way for the president to go around Congress, but they don't have nearly the reach of bills passed into law, since they only apply to operations within the federal government itself.
In related news, a group of 23 constitutional scholars wrote to Obama on Thursday with a list of other executive actions he could take to help curb gun violence. They propose clarifying that gun sellers "engaged in the business" of dealing firearms must conduct background checks at gun sales; directing the Bureau of Alcohol, Tobacco, Firearms and Explosives and the FBI to identify which people are most likely to commit crimes after failing a background check; and clarifying that people convicted of domestic violence are prohibited from buying guns, regardless of their marital status.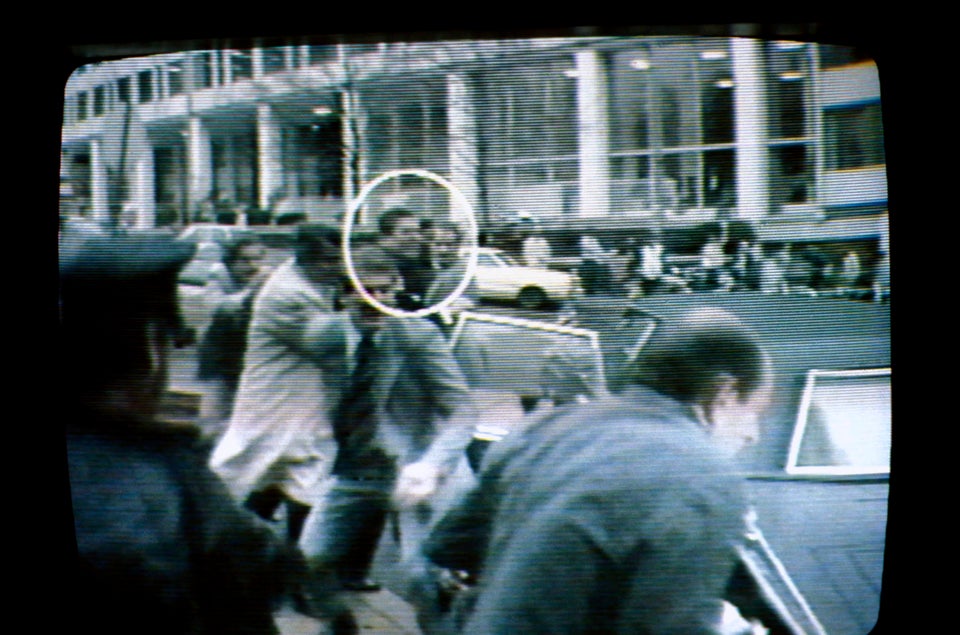 Pivotal Moments In The U.S. Gun Control Debate
Popular in the Community