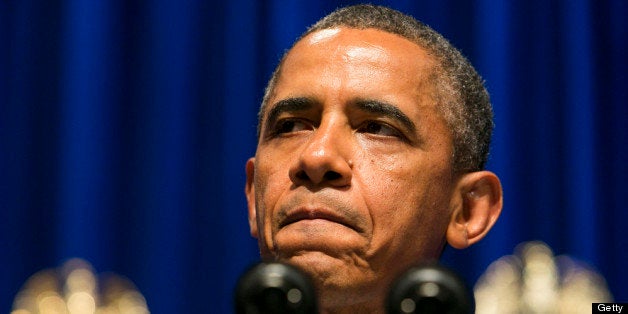 A government auditor has warned that the U.S. Treasury Department doesn't understand why distressed homeowners are re-defaulting at an "alarming" rate on government-aided mortgages, costing taxpayers more than $800 million and renewing questions over the administration's efforts to help troubled borrowers.
The troubling report by the Special Inspector General for the Troubled Asset Relief Program, or SIGTARP, comes as President Barack Obama is set to deliver Wednesday what aides describe as a major address on the economy and the middle class. By detailing the administration's shortcomings in aiding homeowners, the report may undercut Obama's message.
The Home Affordable Modification Program -- the White House's signature effort to assist struggling borrowers in the wake of the financial crisis and Great Recession -- was initially promised to help up to 4 million homeowners avoid foreclosure. Through May, fewer than 880,000 borrowers were making payments on their new HAMP mortgages. The $50 billion commitment to the program has shrunk to about $38 billion. Less than $9 billion has been spent so far on housing programs under the bank bailout program known as TARP.
The initiative has languished as mortgage companies have struggled to handle applications for loan modifications and subsequently service homeowners, and Treasury has stumbled in overseeing the companies and setting consistent policies. Despite the humbling results, Treasury officials have consistently argued that homeowners entering the program stood a better shot than most at keeping their homes, thanks to the effective cap on their new monthly loan payments relative to their income.
But the inspector general is questioning that argument. In the report, it urged Treasury to do more to understand why homeowners are falling behind on their newly affordable mortgages and further tailor the initiative to maximize the number of assisted borrowers.
"Treasury has no idea why people are falling out of the program. They haven't collected data and they haven't asked [mortgage] servicers to collect the data," said Christy Romero, the official leading SIGTARP. "Treasury has got to do better than that."
Homeowners apply for HAMP mortgages through their loan companies, known as mortgage servicers. If accepted, they have to make on-time payments for three straight months before having their mortgages permanently modified. Homeowners, mortgage servicers and the owners of the loans all get taxpayer funds for successful modifications. The program was designed to make sure that homeowners who achieve this last step stand little chance of re-defaulting on their new loans.
Nearly half of homeowners who received permanent modifications in 2009 have since re-defaulted, according to SIGTARP. About two of every five borrowers who permanently modified their loans in 2010 have fallen out of the program. Roughly a quarter of borrowers with loans modified in the first half of 2011 have also re-defaulted.
Mississippi and Alabama have the highest HAMP re-default rates, according to SIGTARP. Taxpayers have lost $815 million off incentive payments made on modifications that have since re-defaulted.
"One of the policy challenges of designing a program like HAMP, particularly given the severity of the recent housing crisis, is giving as many struggling homeowners as possible the chance to keep their home while recognizing that not all will succeed," Mark McArdle, Treasury acting chief of homeownership preservation, said this week.
Tim Massad, Treasury assistant secretary for financial stability, said earlier this month that HAMP specifically targets borrowers in dire financial circumstances. "These loans present a higher-than-usual risk of default to begin with," he said.
Romero argued that Treasury "shouldn't be having any re-defaults in HAMP." The "alarming" rate of re-defaults should convince Treasury that it needs to make further changes, such as implementing an "early warning system" to proactively help borrowers identified as being likely to re-default.
"The numbers are just getting worse and worse," Romero said. "Treasury has got to make a pretty significant change in the status quo in order to stop this trend."
Treasury declined to comment. A representative referred HuffPost to the statements by Massad and McArdle.
While the number of re-defaults are increasing, data show that the rate of re-defaults on more recent modifications has been slowing. Loans modified in 2011 and 2012, for example, are re-defaulting at much lower rates than loans modified in 2009 and 2010.
Treasury had implemented key changes to the program to reduce re-defaults and ensure more sustainable loans after studying its data. The agency has increased payments to mortgage companies that modify loans soon after borrowers fall behind on their payments, rather than waiting months after a default. Treasury also has upped payments to companies that forgive loan balances, in part based on a recent recognition that borrowers with more equity in their homes are less likely to re-default.
Massad said that while Treasury has studied the performance of the program, the agency may survey borrowers to better understand the reasons behind re-defaults.
"While re-default remains an unfortunate outcome for some borrowers, clearly without HAMP, national foreclosures rates would have been much higher and many borrowers would not have received the assistance they needed," McArdle said. "HAMP continues to be the strongest available program for mortgage modifications."
Borrowers with HAMP modifications re-default at lower rates than borrowers with loans modified outside the program, according to data from the Office of the Comptroller of the Currency, a bank regulator.
Romero countered that HAMP, since it represents a government effort that uses taxpayer funds, "is supposed to be doing better than that."
She recommended that Treasury more aggressively use principal forgiveness, a type of modification that permanently reduces loan balances. About one in seven HAMP modifications features principal forgiveness, Treasury data show.
Before You Go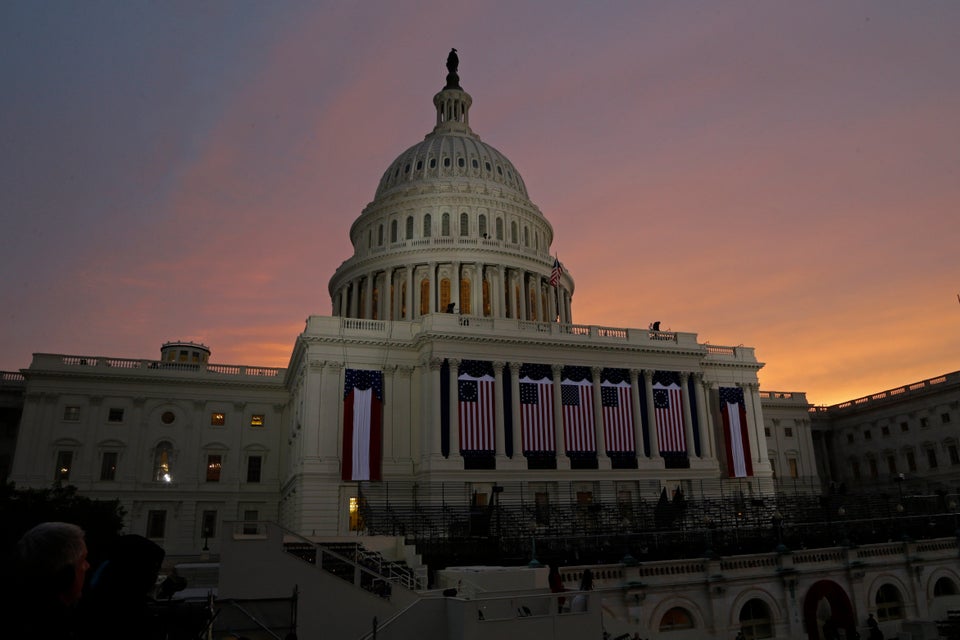 U.S. Capitol Photos
Popular in the Community