President Barack Obama surprised Senate Minority Leader Harry Reid (D-Nev.) on a radio show Friday, just hours after Reid announced he would be retiring from the Senate at the end of his current term.
"Well, I'll be damned," Reid said upon hearing Obama on the line during the minority leader's appearance on Nevada's KNPR.
"When the story is written and all is told, you're going to have somebody who's done more for Nevada and for this country as anybody who's ever been in the Senate. And I could not be prouder of him," Obama said of the retiring senator, who has been in the Senate since 1987 and leading his party since 2005. "He has been one of my best partners and best friends, and I'm really honored to have served him."
The president noted that he and Reid will be ending their current runs in Washington around the same time.
"Harry is unique, and he's got that curmudgeonly charm that's hard to replace," Obama said, adding, "The system works better when, over time, some new blood comes in."
Reid remembers his humble beginnings and understands hard work, the president said.
"He has never forgotten the path he took. And he knows … there are kids just like he was, and he hasn't stopped fighting for him," he said. "There are a lot of folks who are -- Harry, I hope you don't mind if I say this -- slicker and give smoother TV interviews, but, in terms of somebody who's got heart and cares about ordinary people trying to chase the American dream, I don't think there's been anybody ever."
Before Obama hung up, Reid praised "the eight years of Obama and Reid."
"Never in the history of the country have we produced more for a president, and somebody who's led his party, than we've done together," he said.
During the radio interview, Reid also took questions from other callers and addressed a variety of topics, at one point calling the nuclear option "one of the best decisions made in the history of the country," according to Kara Rowland on Twitter.
This post has been updated with more quotes from the radio show.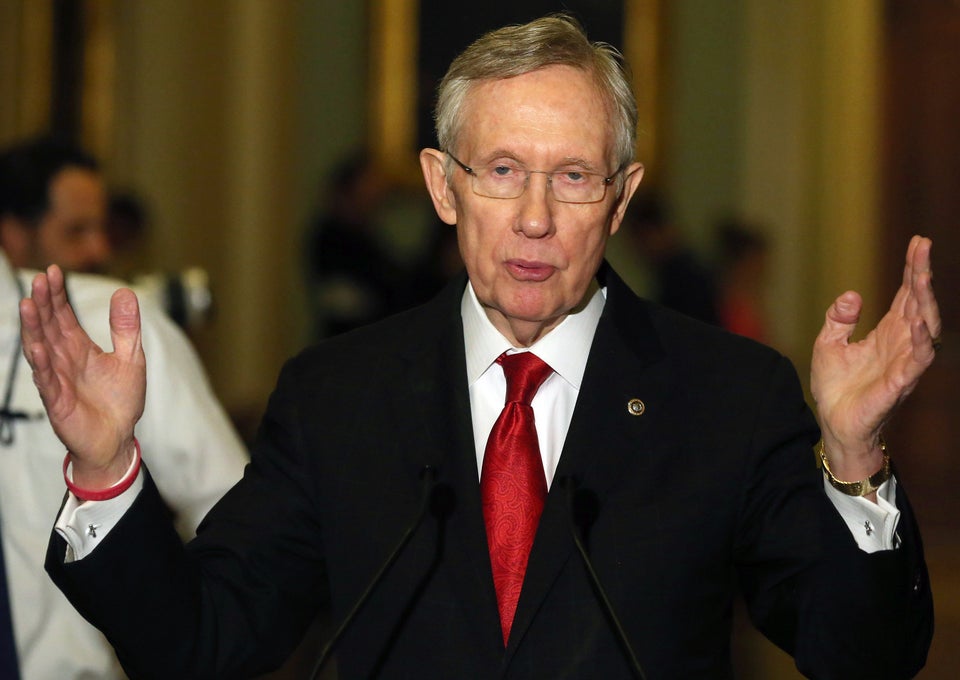 Harry Reid
Popular in the Community