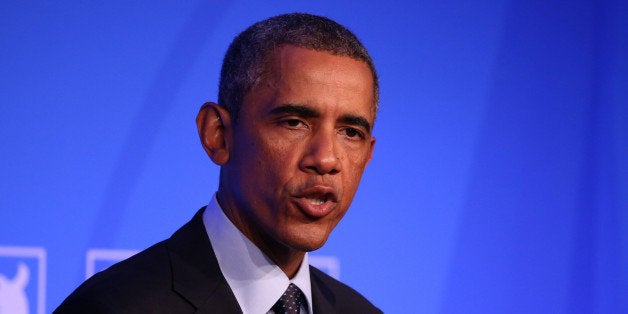 New York Times reporter and Pulitzer Prize winner James Risen said that he believes the U.S. government's crackdown on journalists and whistleblowers is a direct result of President Barack Obama's personal dislike for the press, the Morning Sentinel of Maine reported Sunday.
Risen has been targeted by the Obama administration for years in an attempt to get him to reveal information about sources for his 2006 book "State of War." The Department of Justice ordered him to testify against one of his alleged sources, former CIA agent Jeffrey Sterling, whom prosecutors think leaked details to Risen about a failed CIA operation in Iran. Risen has pledged over and over that he will not reveal the name of his source, and would rather go to prison than comply with what he believes is an attack on press freedom.
Speaking at the Lorimer Chapel at Colby College on Sunday, Risen said that today's government "treats whistle-blowers like criminals," and urged journalists to "fight back" against unfair government pressure. Risen was on campus to receive the Elijah Parish Lovejoy Award for courageous journalism.
When asked by one professor how much his own prosecution has to do with Obama's power, Risen replied that it has everything to do with him.
"I don't think any of this would be happening under the Obama administration if Obama didn't want to do it," he said. "I think Obama hates the press. I think he doesn't like the press and he hates leaks."
The Huffington Post has reached out to the New York Times for comment. This post will be updated if and when the paper responds.
Popular in the Community