For most of the country, a holiday vacation includes a trip to grandma's house, questionable eggnog and keeping warm under a dusty, old Christmas sweater. But the Obamas are not "most of the country," and their holiday vacation is from a whole other world -- a warm, tropical and breezy world.
While we can't cough up thousands of dollars a day as the Obamas do, we can surely admire (or obsess) over their tropical palace from afar. Below, feast your eyes on Obama's "winter White House" and other, similarly extravagant vacation rentals in Kailua -- the First Family's beach town of choice.
The Not-So-Bad Back-Up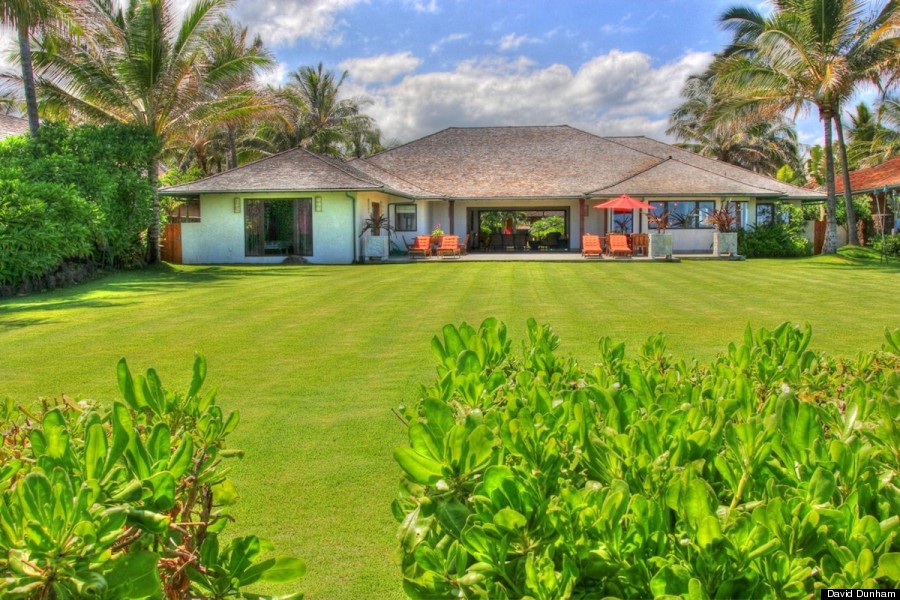 This Asian-inspired oceanside estate became the Obamas's holiday home when their first-choice rental (which is only a few houses down) wasn't available in 2011 and again in 2012. It is widely assumed that the Obamas will be back again this year, their third year in a row. The estate rents for around $3,500 a day, with a seven-day minimum. The Obamas are staying for 16 days (from Dec. 20-Jan.5), which totals $56,000 and which the Obamas pay out of pocket.
It may not have been their first choice, but with an open floor plan and a tropical lagoon in the home's entryway, it's really hard to feel sorry for them.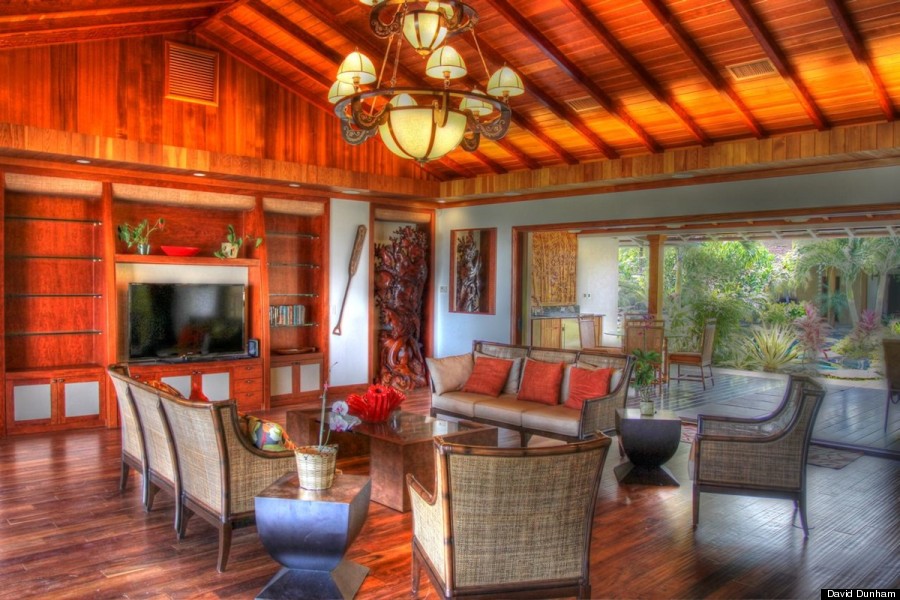 The five bedroom, six bathroom abode stretches across 6,000 square feet with plenty of outdoor space, perfect for presidential snoozing. Apparently, outdoor living is important to the Obamas: the home has a large hardwood lanai, an outdoor kitchen and dining area, and a wide lawn that leads to Kailua Beach.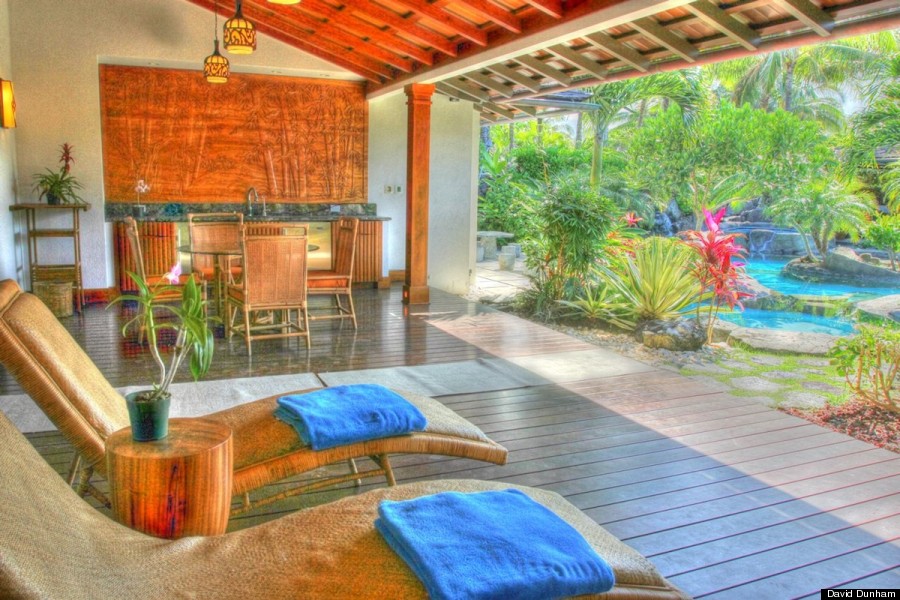 The estate is privately-owned by founder and CIO of Sūmit Capital, Soumyo Sarkar. Talk about year-round luxury!
The Winter White House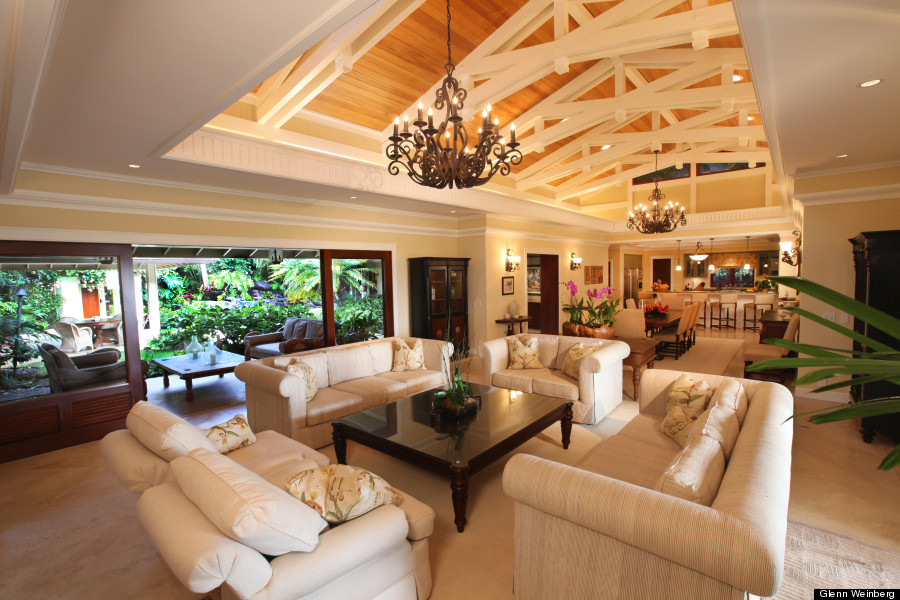 The Obamas's first rental choice -- where they stayed in 2009 and 2010 -- is arguably even more impressive. The Plantation Estate, unofficially known as the "Winter White House," opens up to a lagoon-style pool in the front courtyard with cascading waterfalls and a lavish heated spa. We imagine Barack and Michelle sipping piña coladas while Sasha and Malia splashed around in the heated pool.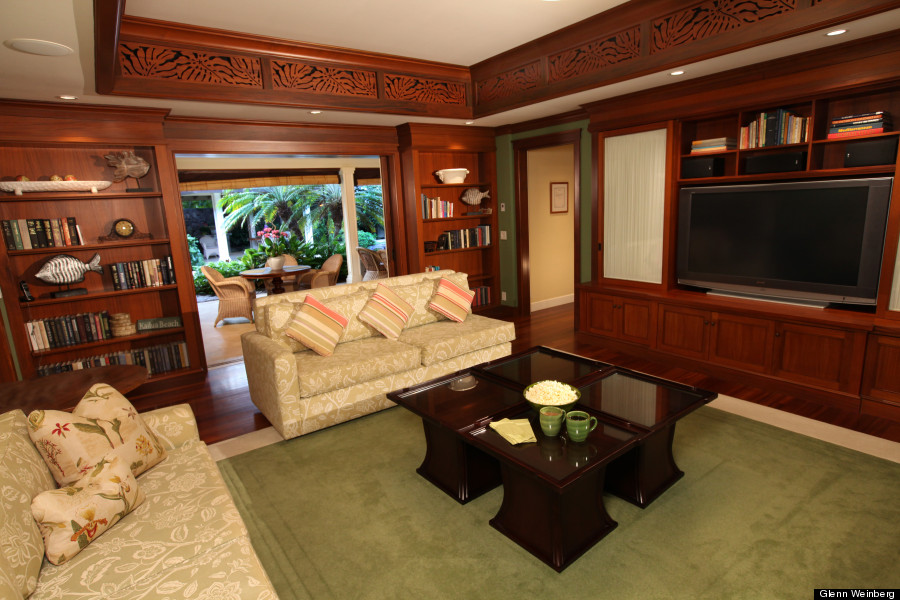 The plantation-style interior of the home is a perfect mixture of old Hawaii and modern elegance with a kitchen and dining room that opens up to the living room, both garnished with stylish chandeliers. But who really stays indoors for too long while vacationing in Hawaii? The backyard is decorated with the perfect accessory: a tropical beach.
The Winter White House also goes for $3,500 a day, with a seven-day minimum depending on the season. Other famous renters include Bradley Cooper, Angelina Jolie and Charlie Sheen, according to Glenn Weinberg, the estate's owner.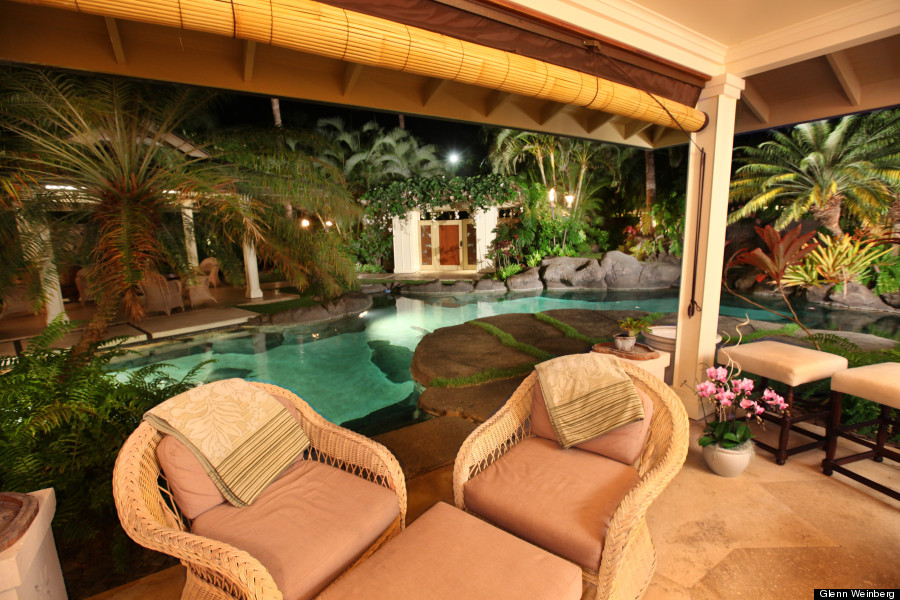 Amazingly, these two houses aren't even the most luxurious in the small town of Kailua. Below, three more high-end rentals in Kailua that are so ritzy, they might even be out of the president's reach.
The Swaying Palms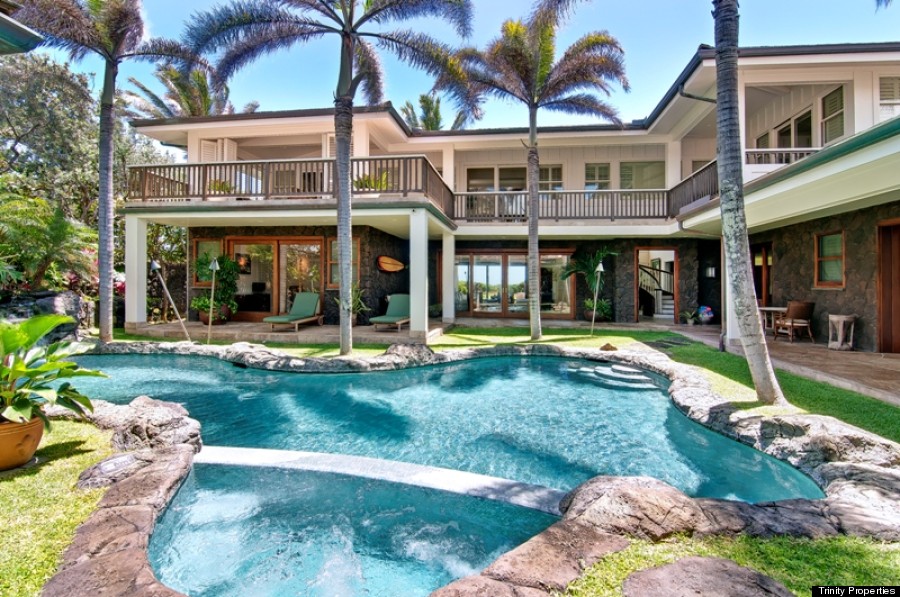 When an entire home is built around a pool and lava rock courtyard, with a wraparound lanai overlooking the yard and the beach, you know you'll be spending a whole lot of your time outside. $50,000 to $75,000 can buy you a month-long stay in this palm-lined paradise.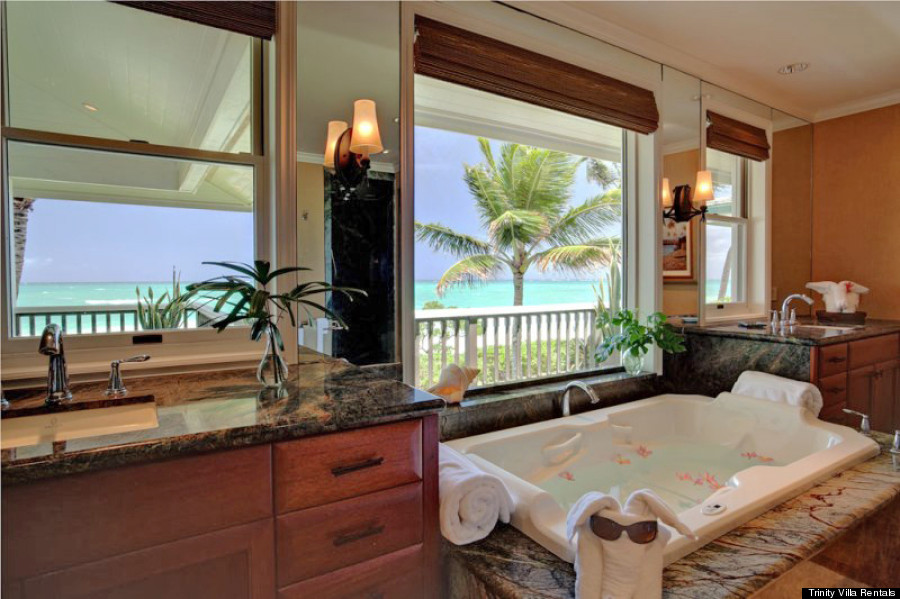 Stunning ocean vistas can be enjoyed from the master suites, the living room, the hot tub in the bathroom, the spiral staircase, or, of course, the beachfront lawn that steps out into the sand. Every meal can be enjoyed poolside in the outdoor dining room, or hire a personal chef (because you can) and have dinner in the spacious gourmet kitchen.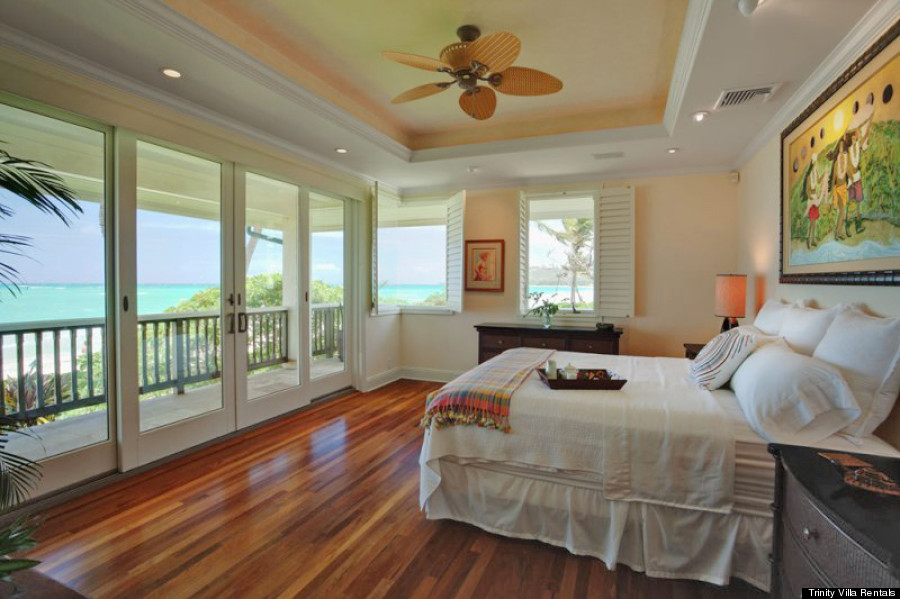 The Ocean Lover's Dream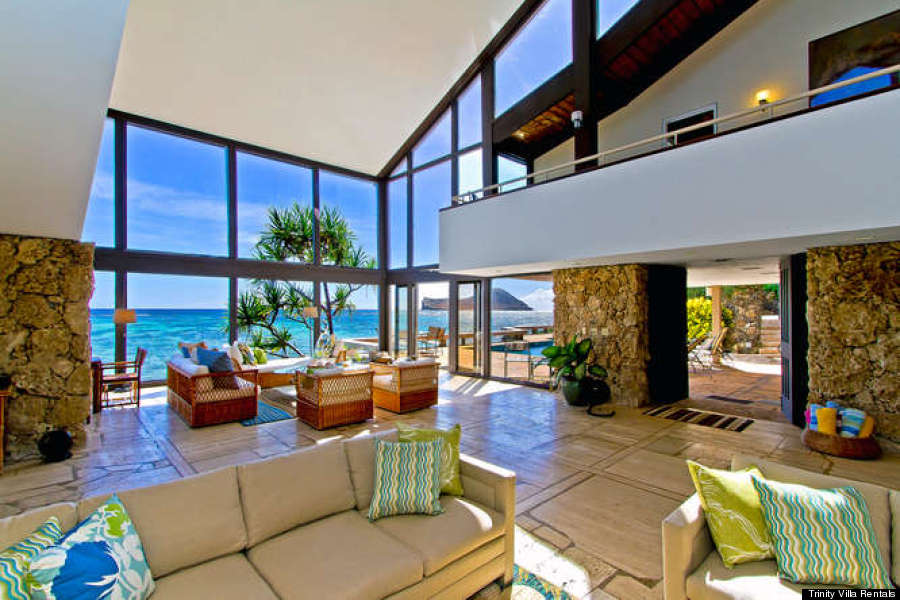 If you were any closer to the ocean, you'd get wet. Named the Waimanalo Coral Villa, this oceanside estate will make you feel like you're walking over water, which, at some points in the house, you actually are. It's no wonder half of the house has floor to ceiling windows.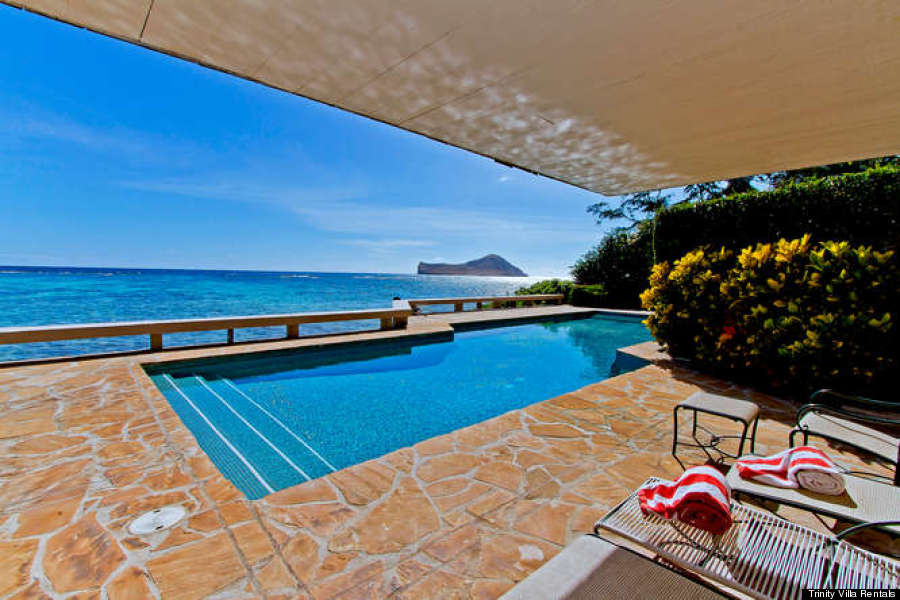 This property is one of the less expensive ones in the bunch at $36,000 a month, but with its proximity to the ocean, it's obvious why luxury-seeking vacationers would jump at the chance to stay at this seaside home. A review left by a previous renter describes it perfectly: "In a word, it was enchanting."
Located just outside of Kailua, this island hideout is removed from the buzzing beach tourists, so it's perfect for anyone seeking R&R in seclusion.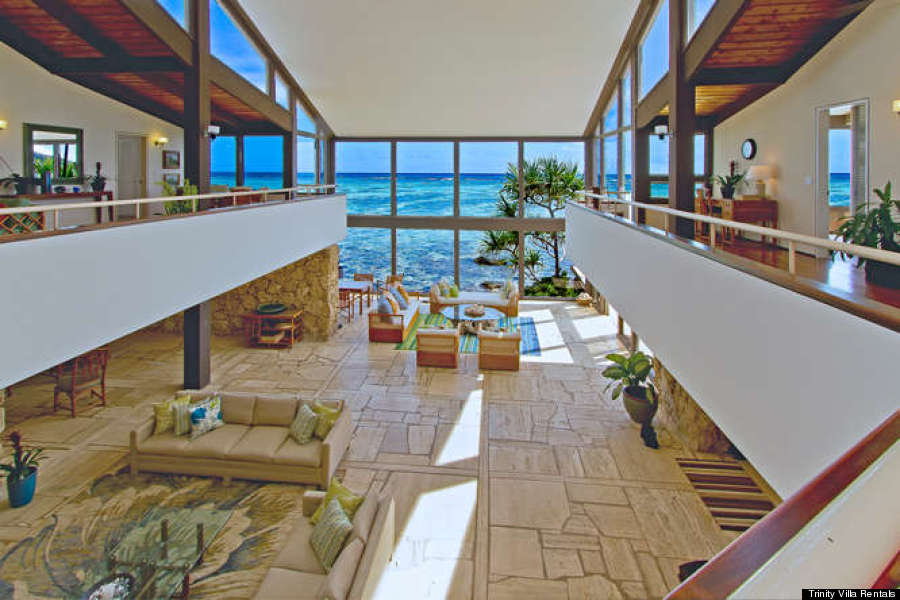 The Royal Beach Estate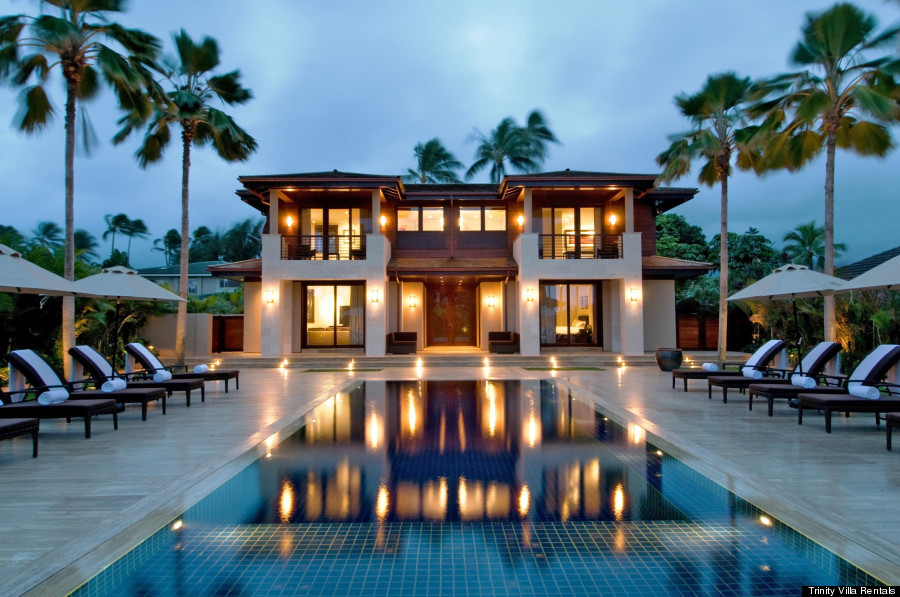 For only $88,200 or $115,500 a month, depending on the season, this two-story estate will make you feel like the only guest at a tropical resort.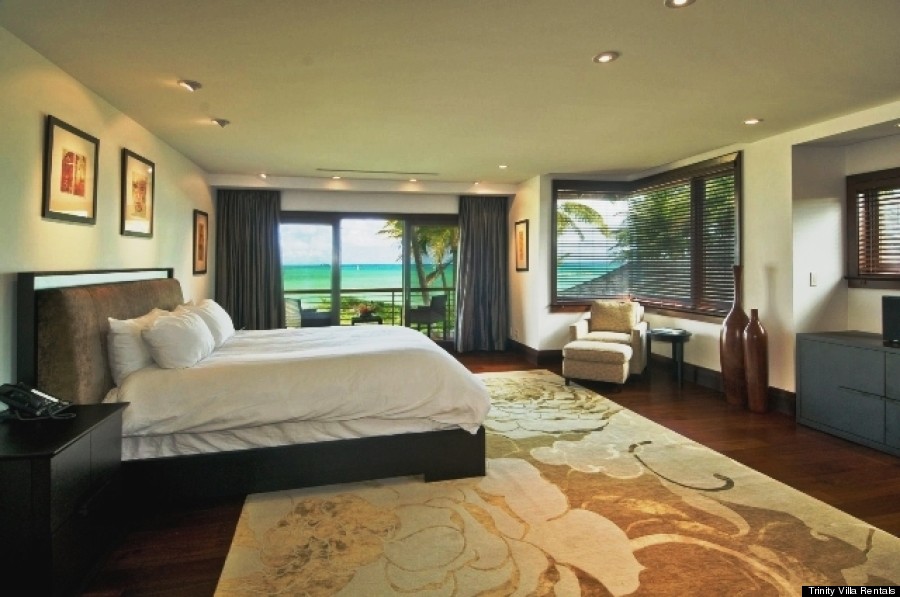 It's luxury so nice, they built it twice -- literally. The Royal Beach Estate comes with a main house and a guest house -- both are two-story homes -- separated by a resort-style pool. The guest house will come in handy if you need a friend around to pinch you because you're definitely not dreaming.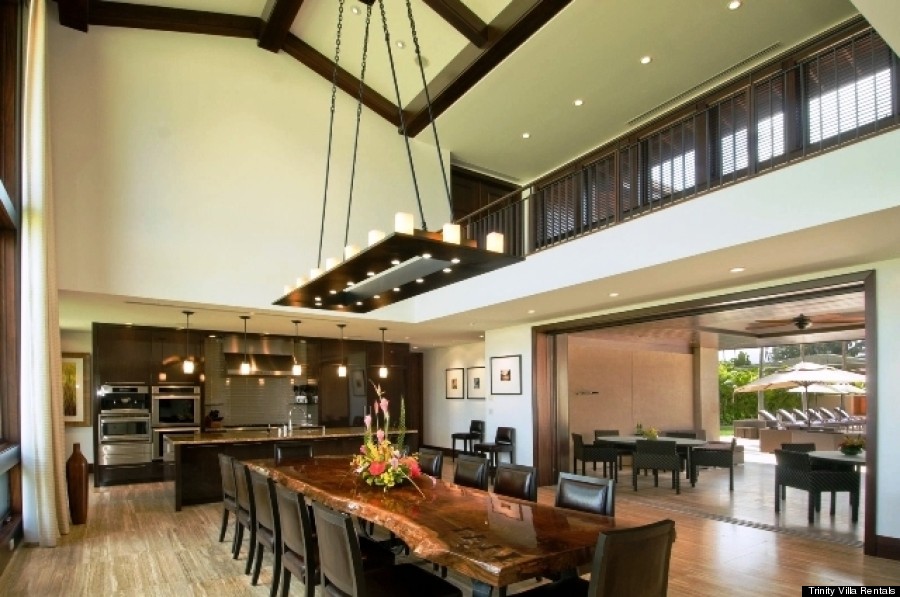 Each house includes four bedrooms, each with en suite bathrooms. The main house has hot tubs in both of the master bedrooms and a view of the beach -- which is only steps away. Making up for its lack of sea views, the guest house includes a sauna and movie theatre for your entertainment.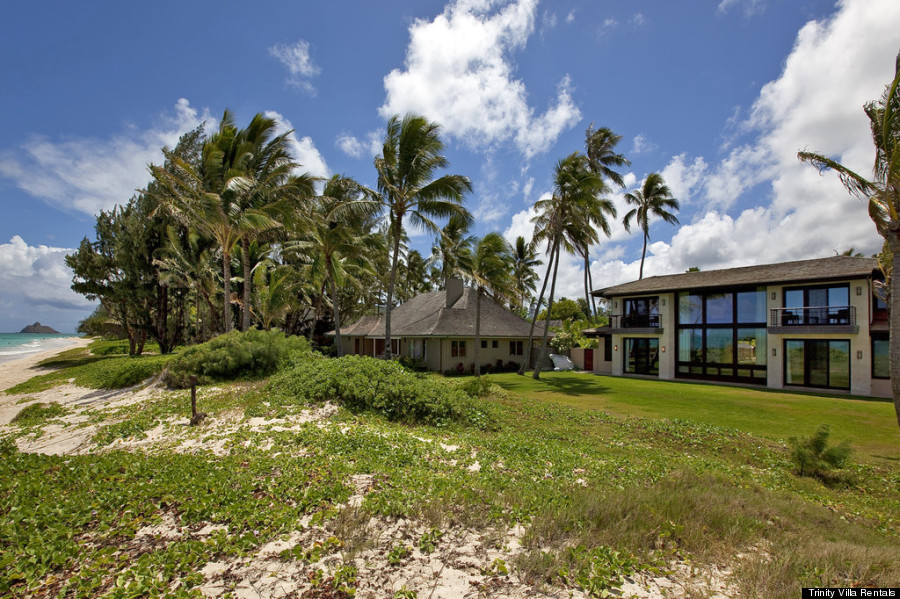 If the above has convinced you to grab your credit card (or take out a few loans), head over to Trinity Villa Rentals to book a month-long stay at the three aforementioned destinations.

Related
Before You Go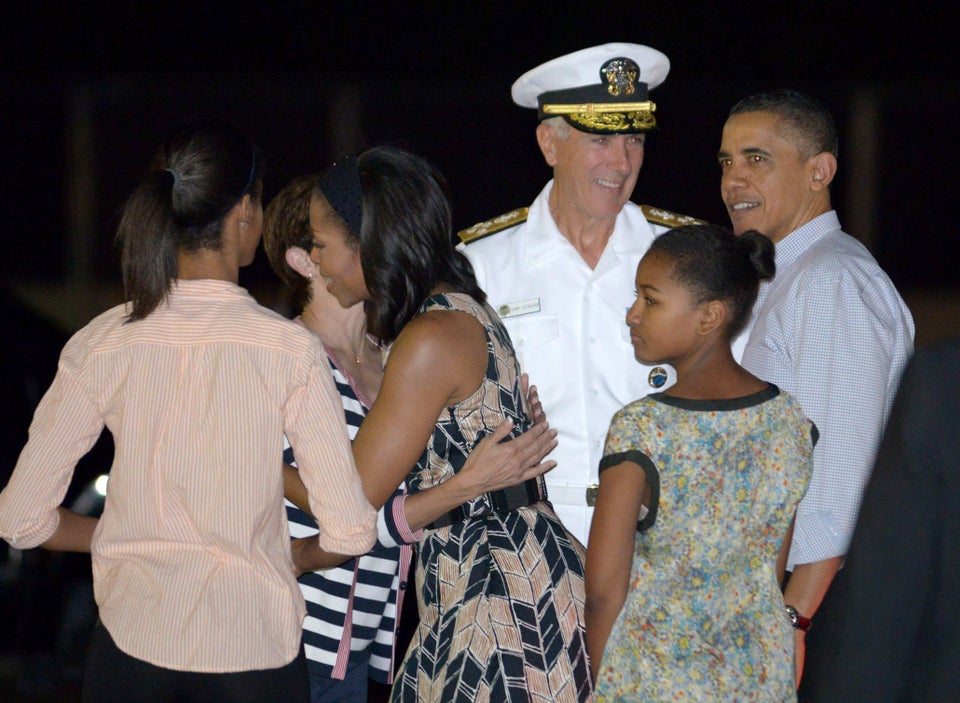 Obama Hawaii Vacation 2012-13