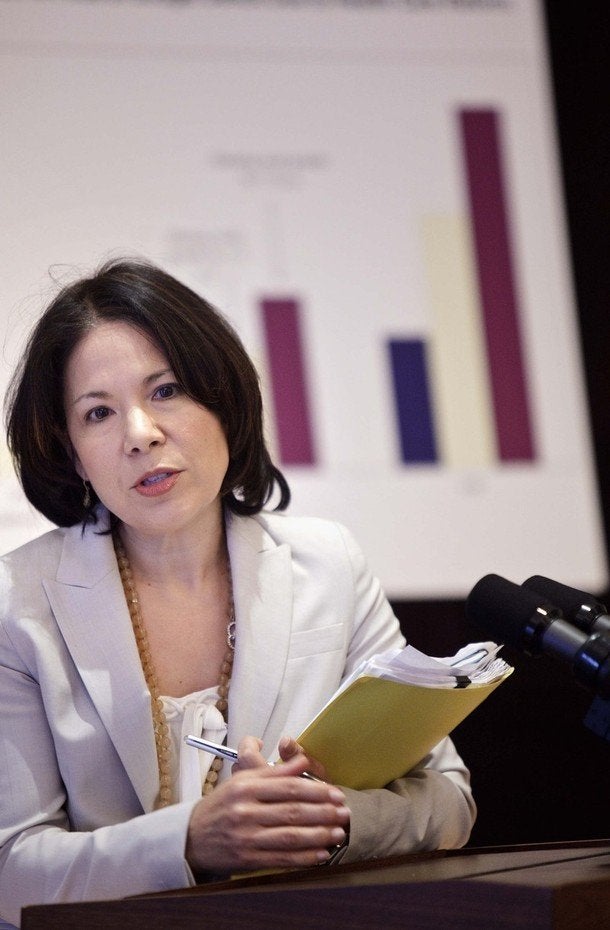 The president's top health care adviser insisted on Tuesday that reports indicating distance between the White House and Senator Harry Reid, (D-Nev.) on a public health insurance option are "wrong."
Nancy-Ann DeParle, Director of the White House Office of Health Reform, told a conference that President Obama remains committed to a government-run plan and is comfortable with Reid shepherding the proposal past a Republican filibuster.
"The president has talked about the public plan option... he said all along that the thought it was a critical tool for producing choice and competition," she said at The New Republic's "Health Care Reform: Will It Work?" conference. "He put it on the table and he has invited the leadership to get us to this point."
But while DeParle was signaling a united front among Democrats, others in the administration were privately voicing concerns and displeasure with Reid's move. Appearing on Morning Joe, NBC's White House correspondent Chuck Todd relayed that Obama aides had told Reid: "You're the vote counter. But don't come crying to us when you need that last vote." Another official had called the majority leader's strategy "dangerous."
DeParle's remarks were designed to dissipate any sense of conflict. Philosophically, DeParle insisted, this was exactly what the president wanted, before she marveled at the public option's resurrection from the brink of political death.
"Did you think three weeks ago that we would be sitting here talking about a public plan?" she asked moderator Jonathan Cohn. "I think this has been a very interesting debate to watch and it has been fascinating as a student of politics to watch the members study the concept... I think it is great. I think what they've done is terrific."