 WASHINGTON -- Starting in August, the Obama administration will dramatically revamp and cut back the formula it uses to send transportation funds to the states unless Congress replenishes the Highway Trust Fund.
"This cliff is coming. I've been saying it for six months and I'm worried that we may find ourselves running over it," Transportation Secretary Anthony Foxx said on Tuesday.
In a briefing with reporters at the Christian Science Monitor breakfast series, Foxx announced that he had sent letters to the Departments of Transportation of all 50 states that very morning outlining the steps the administration was planning to take as the trust fund approaches zero.
During the first week of August, Foxx said, the administration anticipates that the funds will dip below the critical $4 billion threshold (and it anticipates they will run out completely by the end of the month). When the funds fall below that threshold, states will no longer be reimbursed for transportation projects as they send in the bills. Instead, the administration will "implement a new process of cash management" in which states will be paid every two weeks as revenues from the gas tax (which feeds the Highway Trust Fund) come in.
Foxx spoke in largely vague terms about the potential impact that such a change in formula would have. Governors, he said, were "going to have to make judgments based on a more limited allotment of dollars." In some states, projects would be slowed down. In others they would be stopped altogether. And in others, it might be determined that they should proceed, with the state issuing IOUs in lieu of payments. Overall, Foxx said, the situation was dire.
"I think it is going to be all over the map, but the reality is, no matter how you slice and dice it, it is going to be bad," said Foxx.
The Transportation Secretary urged Congress to quickly come to an agreement to replenish the Highway Trust Fund, which he says faces a $63 billion shortfall over the next four years. The administration continues to support closing corporate tax loopholes, as well as a repatriation tax holiday and other tax reforms to finance a four-year $302 billion transportation bill.
Recently, however, a bipartisan duo of senators -- Chris Murphy (D-Conn.) and Bob Corker (R-Tenn.) -- has proposed a 12-cent hike in the gas tax to finance a $164 billion injection into the Highway Trust Fund. The senators included various tax cuts in other areas as a means of selling the proposal as revenue-neutral to Republicans.
Despite the bipartisan support in the Senate, as well as outside support from groups like the U.S. Chamber of Commerce, Foxx gave no indication that the White House would throw its weight behind a gas tax hike.
"If Congress comes up with a different combination, another formulation to get there, we said we will listen to what they have to say," he said. "But they have to speak with one voice."
Foxx later added that the administration would be "open" to a gas tax hike if it ultimately made its way through Congress.
The tax was last raised in 1993, and currently stands at 18.3 cents per gallon. Because people have driven less and cars have become more fuel-efficient, the revenue from the tax has not kept up with the expenditures of the trust fund.
Want more updates from Sam? Sign up for his newsletter, Spam Stein.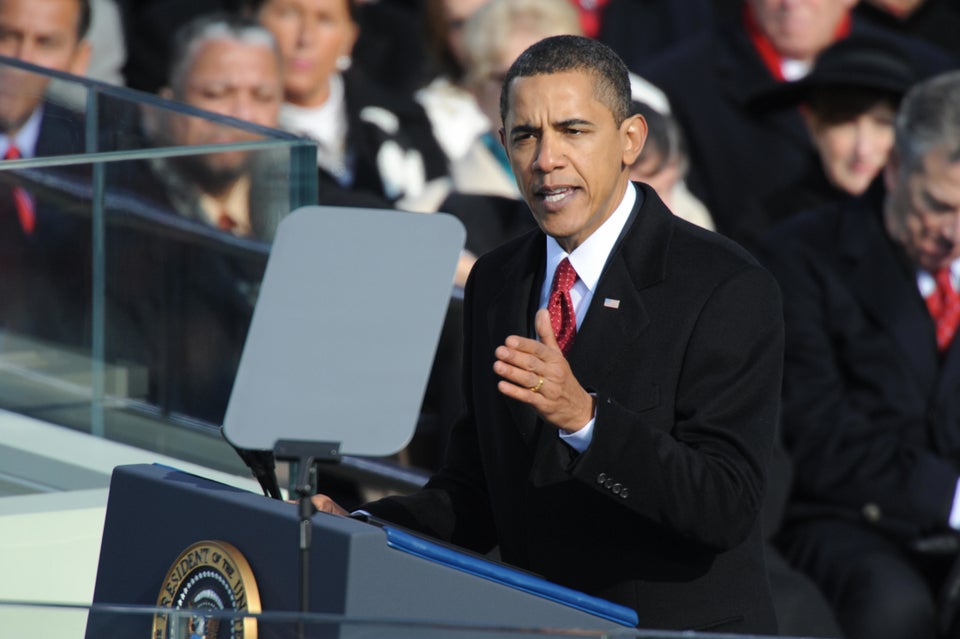 Presidents On Inauguration Day
Popular in the Community